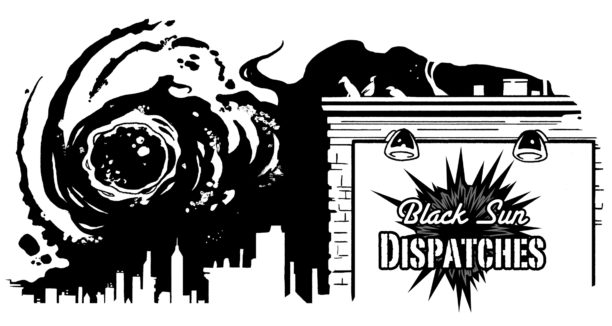 Podcast (blacksundispatches): Play in new window | Download
Subscribe: RSS
Welcome to the city beneath the black sun. Lost in a dark world, surrounded by an endless desert filled with countless threats, the citizens still standing are forced to make a life for themselves in a strange and hostile land where terror and wonder wait behind every corner.
On a cold dark night, a young man stands alone on a rooftop, watching the darkness for any kind of threat so that he might warn the others. Most nights pass easy enough, but this one, this one will test all his resolve and skill…that is, if he wishes to see the next morning.
Things can change from quiet to life-threatening in the span of a second here in the city beneath the black sun, and our young sentry will find himself in for the fight of his life on a dark and stormy night that seems to have no end.
So dim the lights and get comfy. Because here we go.
For news, updates, and other weirdness, you can follow us on Twitter at @BlackSunShow.