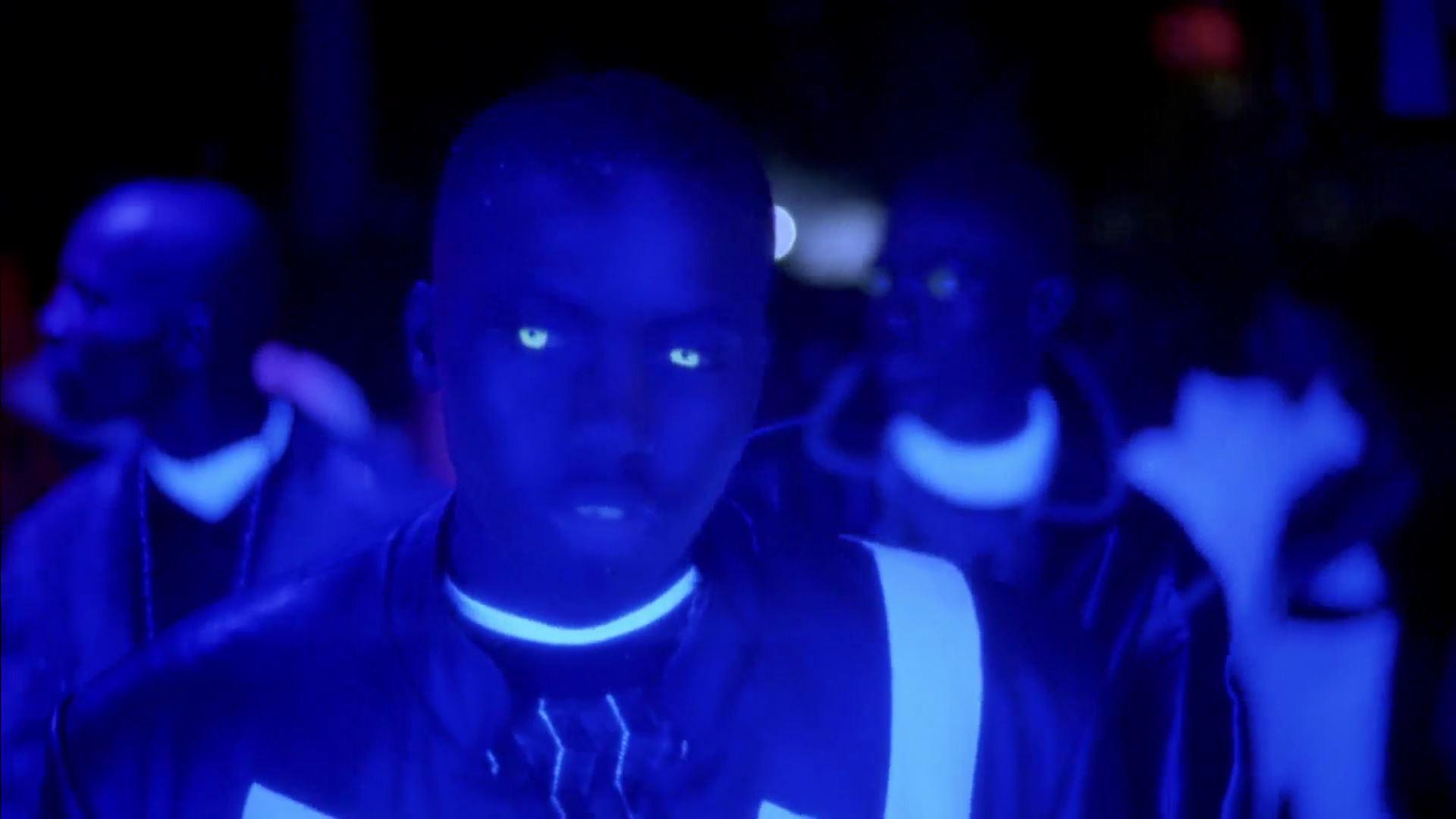 As a white person, I've been spending the past week trying to listen as much as possible and amplify the voices that urgently need to be heard. As a cinephile, I'm trying to share films that I've been exposed to that are created by Black filmmakers yet haven't had the exposure they have deserved since their releases – the unfortunate, though hardly surprising, result of a film industry as rooted in racism as every other business in our country. Make no mistake, watching and sharing films is hardly the answer here, but they both offer a needed respite as well as a means to engage with art made by and for a community that desperately needs to be heard by us all right now. Please donate where you can and keep protesting loudly and proudly in the process. To donate to bail funds across the US, please go here.
The majority of lists being shared by publications have been catering almost solely to politically engaged documentaries and dramatic features, both of which are important. But, Black directors have also been working in genre cinema for decades and often sharing the same – if not rendered even more aggressive – politics within the framework of those respected genres. The following ten films are all available to stream for free on the noted platforms:
BELLY (1998, dir. Hype Williams)
Music video director mainstay Hype Williams unleashed this gorgeously shot, impeccably soundtracked (look no further than Soul II Soul's "Back to Reality" over the opening scene) rumination on the ramifications of street violence and associated greed. It offers the visual aplomb of a Hype directed music video and the earnestness of any prestige picture of the 90s.
Stream on: HBO Now (Max and Go as well)
BONES (2001, dir. Ernest Dickerson)
One of the best directors working in genre film in the past thirty years is Ernest Dickerson, bar none. From the Tupac starring crime-drama JUICE, to the schlock horror of DEMON KNIGHT, and the Ice-T vs Gary Busey action masterpiece SURVIVING THE GAME, Dickerson remains one of our most treasured, and ignored, filmmakers. His magnum opus is a Snoop Dogg starring horror film from the early 2000s: BONES. Nearly entirely abandoned in its theatrical run, BONES owes more than a little to Arthur Marks' J.D'S REVENGE but takes that very 70s narrative and twists it into a hood-set giallo full of crayola red blood and squirming maggots to accompany Snoop's bravura performance.
Stream on: Tubi (with ads)
DOLEMITE (1975, dir. D'Urville Martin)
Anything that I could say about DOLEMITE, you already had told to you by last year's DOLEMITE IS MY NAME and if you didn't see that, you owe it to yourself to make this a double feature. A film that was very much a community effort and feels it throughout. Even if Rudy Ray Moore is the most unassuming leading man to perhaps ever grace the big screen, he's an absolute star here. The sequels, especially THE HUMAN TORNADO, only elevate his iconic status.
Stream on: Amazon Prime, Fandor, Kanopy 
PAID IN FULL (2002, dir. Charles Stone III)
An all but forgotten crime drama that served as an unlikely partnership between Miramax and Roc-A-Fella in the early 2000s, which should have lead to some business meetings even more nerve shredding than what happens on screen. Aesthetically, this is a gorgeous 80s Harlem set period piece and that is matched by a cast (including Mekhi Phifer, Cam'Ron, and Wood Harris) that is histrionic to the point that it feels theatrical – especially whenever Mekhi cries.
Stream on: Tubi (with ads)
A RAGE IN HARLEM (1991, dir. Bill Duke)
After Ossie Davis's picture perfect big screen version of COTTON COMES TO HARLEM, this is yet another great Chester Himes adaptation to come from a Black director that started as an actor with PREDATOR and COMMANDO scene stealer Bill Duke behind the camera. Like PAID IN FULL above, this is another Harlem set period piece but this one goes back to the 1950s and takes the gangster stories of that time and adds a lot more violence to it. But the real surprise here is how well this also works as a comedy, which is a testament to both Duke and his impressive cast that includes Forest Whitaker, Gregory Hines, Robin Givens, and Danny Glover.
Stream on: Amazon Prime, Kanopy, Tubi (with ads)
ROSEWOOD (1997, dir. John Singleton) 
The late, sorely missed, John Singleton will almost always be synonymous with BOYZ N THE HOOD, but for my money his best film is 1997's period epic ROSEWOOD. It tells the true story of a small town in Florida that was destroyed in the 1920s by vigilantes due to the lie of a white woman. Singleton's urgent, aggressively political filmmaking really shows how in control he was, both as a dramatist as well as staging action sequences. One shoot-out in particular is on par with any other action films of 1997 – including FACE/OFF.
Stream on: HBO Now (Max and Go as well)
SET IT OFF (1996, dir. F. Gary Gray)
F. Gary Gray's follow up to the slacker comedy classic FRIDAY was something far less funny, yet as potent an example of capturing a particular place and its people. SET IT OFF is a heist movie on its surface (and as one it is no slouch, with a heist scene every bit as good as anything in HEAT) but at its core it's a drama about four black women that are trying to survive amidst police brutality, racism, homophobia, and everything else that can be thrown at them. It's topical, angry and queer and a great example of what exploitation cinema could achieve with the right person behind the camera.
Stream on: HBO Now (Max and Go as well)
SWEET SWEETBACK'S BAADASSSSS SONG (1971, dir. Melvin Van Peebles)
Like DOLEMITE, this one is legendary enough that you may know the story of its creation better than the film itself. And, if you don't, I point you to the documentary HOW TO EAT YOUR WATERMELON IN WHITE COMPANY (AND ENJOY IT) as well as Melvin's son Mario's docudrama BAADASSSSS – both stand on their own as great films that document the controversial creation and release of a film that would really change what Black filmmaking could be in the US in the 1970s. As for the movie itself, it's still potent, still shocking, and every bit as resonant as it has always, unfortunately, been.
Stream on: Fandor, Kanopy
TOP OF THE HEAP (1972, dir. Christopher St. John)
A vanity project from producer, writer, director, star Christopher St. John that feels like it couldn't exist if it were not for SWEET SWEETBACK coming before it. A wild combination of cop film, sci-fi, and activist filmmaking that feels like the 70s thrown into a blender and slathered in conspiracy paranoia and a palpable hate of the US justice system. I'm not sure it gets much angrier or weirder than this.
Stream on: Amazon Prime
---
If you need more to watch, the following list is for paid rentals available on all (or at least most) of your favorite VOD platforms (iTunes, Google, Amazon, Vudu, etc):
BABY BOY (2001, dir. John Singleton)
BLACK DYNAMITE (2009, dir. Scott Sanders)
BOYZ N THE HOOD (1991, dir. John Singleton)
CAUGHT UP (1998, dir. Darin Scott)
THE CAVEMAN'S VALENTINE (2001, dir. Kasi Lemmons)
CLOCKERS (1995, dir. Spike Lee)
COTTON COMES TO HARLEM (1970, dir. Ossie Davis)
DEAD PRESIDENTS (1995, dir. The Hughes Brothers)
DEEP COVER (1992, dir. Bill Duke)
DEF BY TEMPTATION (1990, dir. James Bond III)
DEVIL IN A BLUE DRESS (1995, dir. Carl Franklin)
EMMA MAE (1976, dir Jamaa Fanaka)
THE EQUALIZER (2014, dir. Antoine Fuqua)
FOUR BROTHERS (2005, dir. John Singleton)
GANJA & HESS (1973, dir. Bill Gunn)
GET OUT (2017, dir. Jordan Peele)
GORDON'S WAR (1973, dir. Ossie Davis)
GRIDLOCK'D (1997, dir. Vondie Curtis-Hall)
HOODLUM (1997, dir. Bill Duke)
I'M GONNA GIT YOU SUCKA (1988, dir. Keenan Ivory Wayans)
INSIDE MAN (2006, dir. Spike Lee)
THE INTRUDER (2019, dir. Deon Taylor)
JUICE (1992, dir. Ernest Dickerson)
THE LAST DRAGON (1985, dir. Michael Schultz)
LAW ABIDING CITIZEN (2009, dir. F. Gary Gray)
MENACE II SOCIETY (1993, dir. The Hughes Brothers)
METRO (1997, dir. Thomas Carter)
NEVER DIE ALONE (2004, dir. Ernest Dickerson)
NEW JACK CITY (1991, dir. Mario Van Peebles)
ONE FALSE MOVE (1992, dir. Carl Franklin)
PASSENGER 57 (1992, dir. Kevin Hooks)
PENITENTIARY (1979, dir. Jamaa Fanaka)
QUEEN & SLIM (2019, dir. Melina Matsoukas)
SHAFT (1971, dir. Gordon Parks)
SHAFT (2000, dir. John Singleton)
STATE PROPERTY (2002, dir. Abdul Malik Abbott)
SUMMER OF SAM (1999, dir. Spike Lee)
THE SUPER COPS (1974, dir. Gordon Parks)
SUPER FLY (1972, dir. Gordon Parks Jr.)
SURVIVING THE GAME (1994, dir. Ernest Dickerson)
TALES FROM THE CRYPT: DEMON KNIGHT (1995, dir. Ernest Dickerson)
TALES FROM THE HOOD (1995, dir. Rusty Cundieff)
TRAINING DAY (2001, dir. Antoine Fuqua)
TROUBLE MAN (1972, dir. Ivan Dixon)
WAIST DEEP (2006, dir. Vondie Curtis-Hall)
WELCOME HOME, BROTHER CHARLES (1975, dir. Jamaa Fanaka)