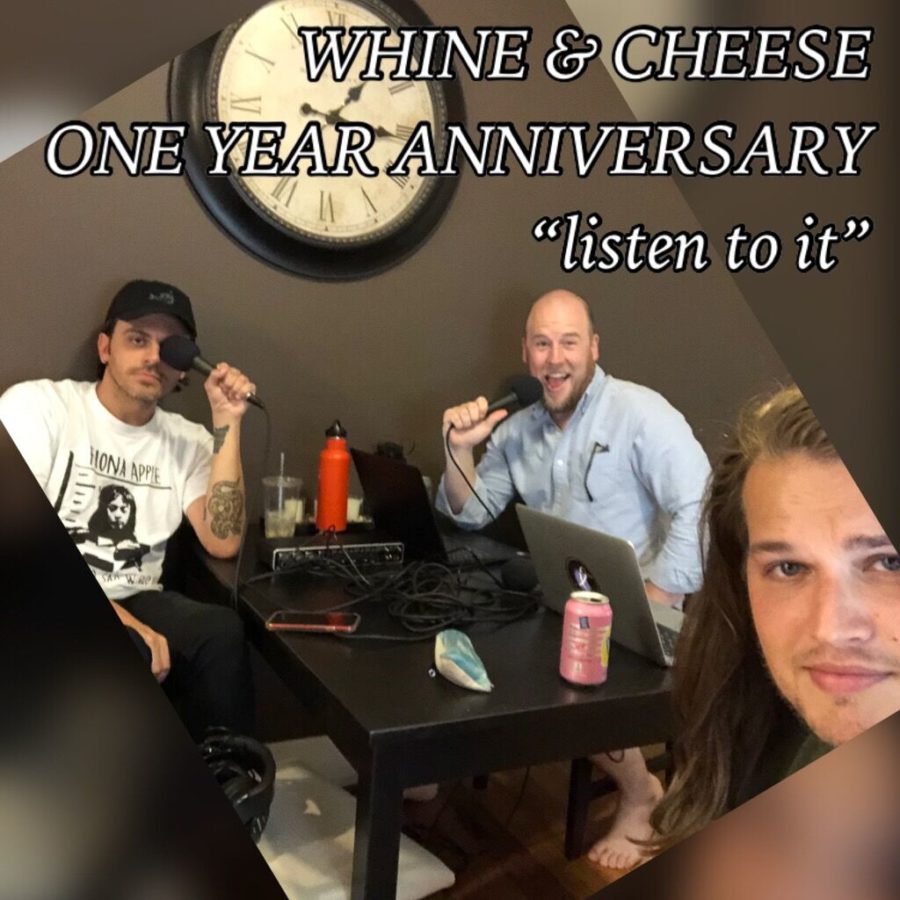 Podcast (whinecheese): Play in new window | Download
Subscribe: RSS
We're one year old this week! Tyler is finally back from the Old Continent and joins us for our anniversary episode where we talk about nothing in particular. We get right to the good stuff and start talking about our checking accounts. Mike gives us a road report from The Mahoning Valley Drive-In Theater where he watched Remote Control and Videodrome and hung out with some fellow Cinepunx. We educate the masses on Philly drink specials and launch into a long form version of what we've been watching lately. Following the break, we call Master Liam live ON AIR and discuss the future of emo and other music they are excited about. If you know anyone that can do a seance, hit up Mike and Joey about their Halloween cover show coming up on Oct 26th. Thanks for sticking with us for this long!
Whine & Cheese: A Podcast About Whiny Records and Cheesy Movies began in Spring 2018. It is a love letter to all things whiny and cheesy from Rites of Spring to Hawthorne Heights, Varsity Blues to Fifty First Dates, and everything in between. Listen as the trio of Joey Breeding, Mike Paulshock, and Tyler Smith mix and match two of life's great audio and visual pleasures.
Twitter and Instagram. While you're at it, email us with your pairing suggestions, questions, Weird Al parodies, and comments!
As always, ratings & reviews go a long way and are appreciated.
Thanks LVAC for the support!
Art by Jon Weed (check him out, he rules!)