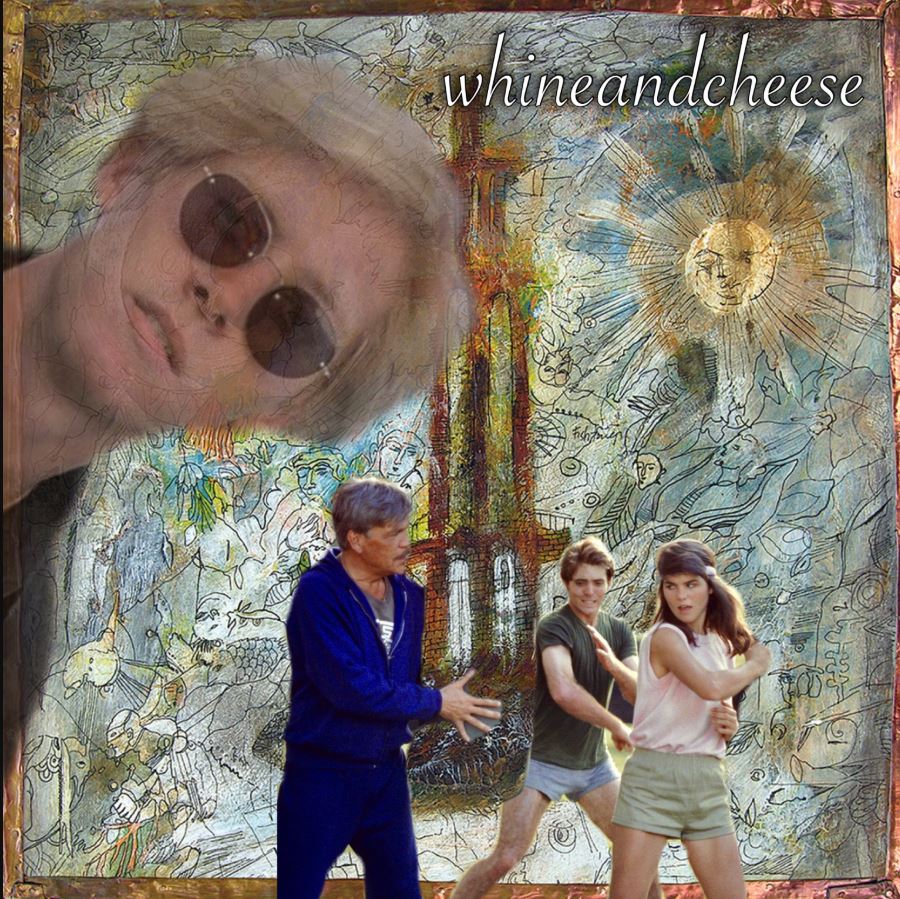 Podcast (whinecheese): Play in new window | Download
Subscribe: RSS
Whine & Cheese – Episode 21: This week we have a very special guest, Liam O'Donnell! If you know Cinepunx, you know who this man is, webmaster and host of many illustrious podcasts. He's the military father we never had (right down to telling us we have sexy bodies), much like Tom Atkins in The New Kids, which Liam chose this week along with mewithoutYou's Brother, Sister. Liam shares a snippet of his mewithoutYou knowledge & stories from being on the road with them many (sun and) moons ago. Needless to say, we all sleep peacefully at night now with our gold chains on. The New Kids is the James Spader/ Lore Loughlin vehicle none of us knew we needed, directed by the Friday the 13th fellow.  No spiders of any color were harmed in the making of this podcast, it's another Whine & Cheese!
Whine & Cheese: A Podcast About Whiny Records and Cheesy Movies began in Spring 2018. It is a love letter to all things whiny and cheesy from Rites of Spring to Hawthorne Heights, Varsity Blues to Fifty First Dates, and everything in between. Listen as the trio of Joey Breeding, Mike Paulshock, and Tyler Smith mix and match two of life's great audio & visual pleasures.
Twitter and Instagram. While you're at it, email us with your pairing suggestions, questions, Weird Al parodies, and comments!
As always, ratings & reviews go a long way and are appreciated.
Thanks LVAC for the support!
Art by Jon Weed (check him out, he rules!)