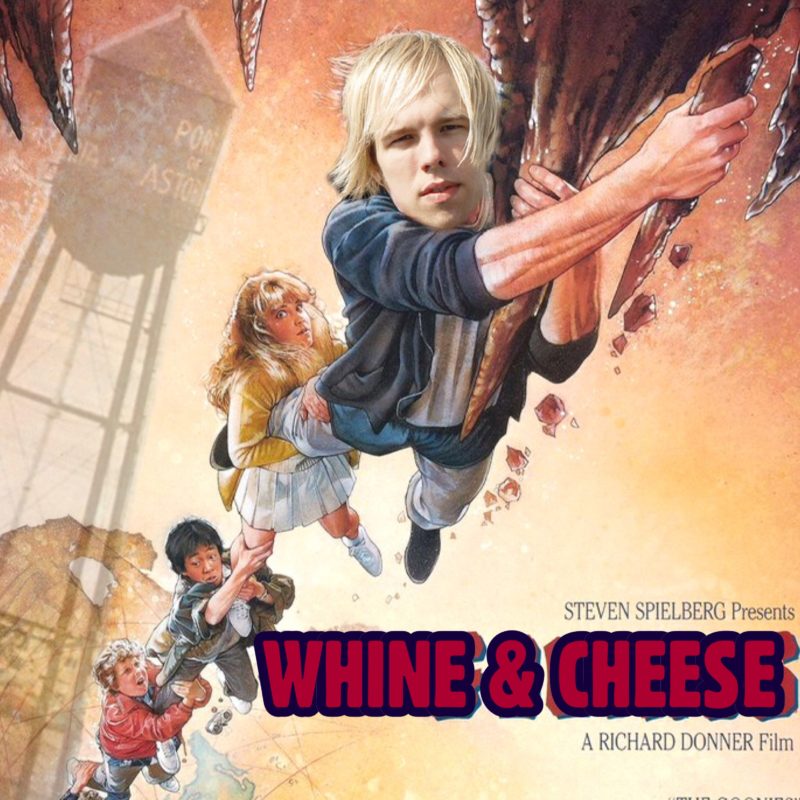 Podcast (whinecheese): Play in new window | Download
Subscribe: RSS
Whine & Cheese – Episode 15: The Boys of Winter are back from a brief holiday break with dreams of the beaches of Astoria in this week's episode where they discuss The Ataris' So Long Astoria and the childhood classic The Goonies. Joey and Mike reflect on their decision to not see The Ataris play this record in its entirety back on Halloween and they are perfectly content with that choice after revisiting the record. They can't quite figure out what Kris Roe is really ever talking about and wonder if he's alright. Something something about making memories and taking back wishes. The Jake & Francis Fratelli of the podcast world have some big news to share as they call an old friend of the show. Stick around to find out.
Whine & Cheese: A Podcast About Whiny Records and Cheesy Movies began in Spring 2018. It is a love letter to all things whiny and cheesy from Rites of Spring to Hawthorne Heights, Varsity Blues to Fifty First Dates, and everything in between. Listen as the pairing of Joey Breeding and Mike Paulshock mix and match two of life's great audio & visual pleasures.
Twitter and Instagram. While you're at it, email us with your pairing suggestions, questions, Weird Al parodies, and comments!
As always, ratings & reviews go a long way and are appreciated.
Thanks LVAC for the support!
Art by Jon Weed (check him out, he rules!)