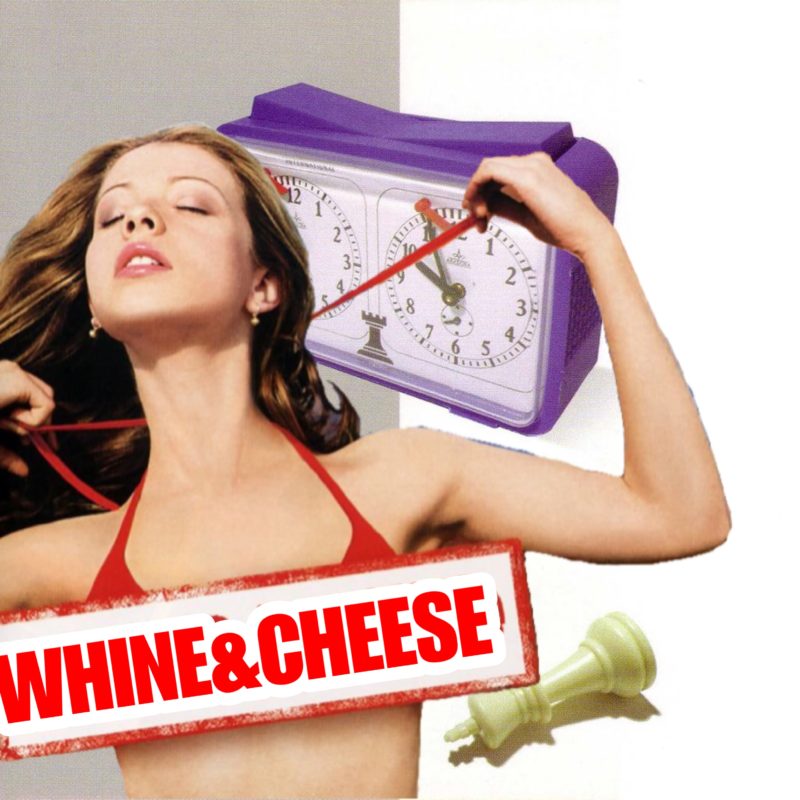 Podcast (whinecheese): Play in new window | Download
Subscribe: RSS
Whine & Cheese – Episode 14: Joey and Mike invite WRC, expert of all things European, to the show this week to discuss Brand New's Your Favorite Weapon and the Teen Choice Award winning Eurotrip. Matt Damon's hair, or lack thereof, is addressed and the gang tries to remember where they parked their cars. The 2004 raunchy, yet weirdly woke, comedy kicks off with a girl cheating on a boy and a song being written about it… plus the record is a dozen tracks of the same thing. Jesse Lacey's side of the Taking Back Sunday vs. Brand New is presented and everyone takes a side in the beef. In a related incident, Willa beefs with her brother and visits Hot Topic to get all of her emo CDs. B*zzf**d included this episode in their list "36 Emo Podcast Episodes You Need To Hear Before You Die."
Whine & Cheese: A Podcast About Whiny Records and Cheesy Movies began in Spring 2018. It is a love letter to all things whiny and cheesy from Rites of Spring to Hawthorne Heights, Varsity Blues to Fifty First Dates, and everything in between. Listen as the pairing of Joey Breeding and Mike Paulshock mix and match two of life's great audio & visual pleasures.
Twitter and Instagram. While you're at it, email us with your pairing suggestions, questions, Weird Al parodies, and comments!
As always, ratings & reviews go a long way and are appreciated.
Thanks LVAC for the support!
Art by Jon Weed (check him out, he rules!)