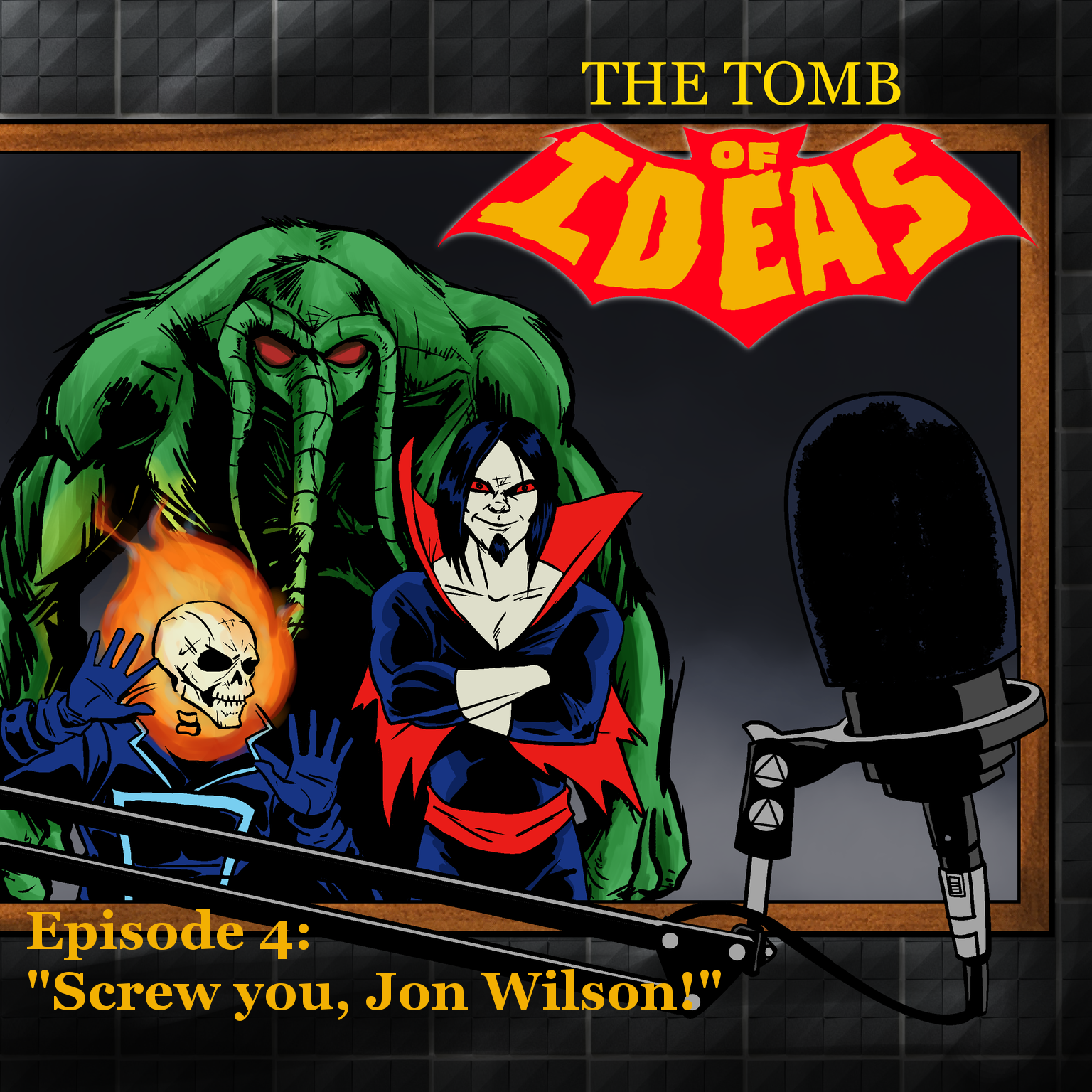 Podcast (tombofideas): Play in new window | Download
Subscribe: RSS
Welcome back, Tomb Believers!
SPECIAL ANNOUNCEMENT SECTION:
Continuing our policy of making this the TOMB OF IDEAS AGE OF PODCASTS, we present to you a rollucking recording of revelery featuring not one, not two, but three A-plus comics podcasters!
This episode on the podcast, James and Trey are joined by Jokin' Jon M. Wilson of the Make Ours Marvel Podcast. Mr. Wilson jumps in to discuss:
Uncanny X-Men #40 "The Mark of the Monster!" (January 1968)
Marvel Spotlight #4 "Island of the Damned" (June 1972)
Tomb of Dracula #3 "Who Stalks the Vampire" (July 1972)
Marvel Team-Up #3 "The Power to Purge" (July 1972)
And if that don't sate your thirst for high octane Marvel Horror excitement…
…well then we don't know what to do with ya.
Ex-HELL-sior!
-Gravely
Send your feedback
to [email protected], our website https://tombofideas.blogspot.com/, our Facebook page https://www.facebook.com/tombofideas/, or follow us on Twitter @TombofIdeas.
Podcast Cover Art by Carl Howard.
Follow him on Instagram @boynightwing