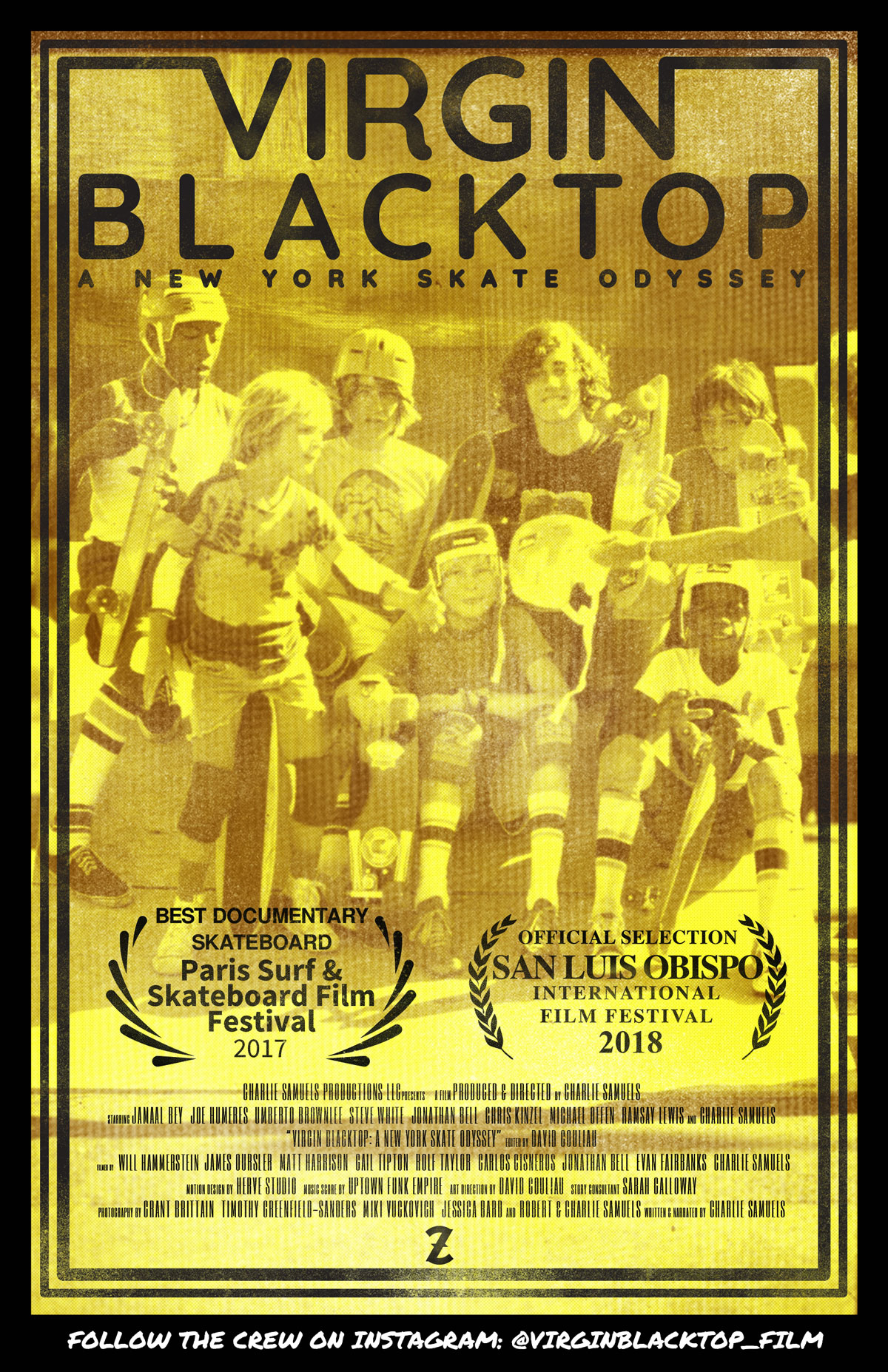 Virgin Blacktop is a documentary focusing on the East Coast skate crew who dubbed themselves The Wizards. Beginning in the mid '70s in the NYC suburbs (namely Spark Hill), director Charlie Samuels weaves a web of how the group came to form. He introduces the skaters using such light-hearted superlatives as "first skateboarder in Nyack."
Early on, the film captures the true essence of a group of teenagers finding what they're passionate about and bonding over it. But it quickly evolves into a gripping narrative of what can happen in a contained environment where individuals are continually pushing and inspiring one another. I always feel that films need to really nail the small details in order to work as a whole. In this film, Samuels manage to accurately capture the excitement of reading a skateboard magazine, and conveys that excitement to the audience, thus allowing room for the story to work as a whole. I think an early quote from the film says it all: "I didn't know it, but I started this film in 1976."
It's clear that Samuels wasn't setting out to make a documentary as a teenager; he simply always carried a camera and filmed his friends doing what they believed in. Even so, I was amazed at how naturally Samuels was able to capture this footage, and to have something this compelling come about as a result of 40 years of filming is a testament to the director's resolve throughout all these years.
As happens with any group of friends, and as if plucked directly from a coming-of-age film, the crew disperses due to life getting in the way. But again showing his willpower, Samuels doesn't allow the group to stray too far from one another, arranging reasons to get the gang back together. Be it anniversaries, deaths, or just getting together to skate in an NYC apartment, the Wizards proved that skating will always be there, through all the bullshit of life. And no matter how long it had been, they seemed to pick right back up where they left off.
Though you really feel that you begin to know these characters by the end of the film, ultimately none of these skaters have truly become household names. Sure, they didn't invent many tricks or have signature boards. But that's not what this film is about. I keep coming back to the word "style" because that's what The Wizards did differently. I especially got a kick out of the scene in one of their reunions, where they're modeling for a Polo ad in 1997.
It may sound crazy to say, but this is tenuously a film about skateboarding. It's a film about interpersonal connections; it's a film about building your own family; it's a film about Charlie holding it all together; and it's a film about the long-lasting friendships and sense of community.
So it goes without saying, I loved this documentary. It's an incredible directorial debut, rife with Super 8 footage of sidewalk surfing in the '70s. Even if you're not a fan of skateboarding, I think you can truly find a piece of yourself in the Wizards.