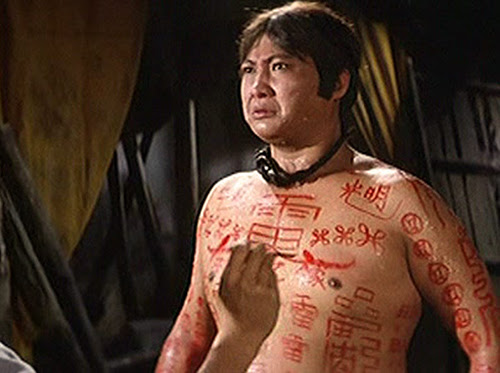 Podcast (twitchofthedeathnerve): Play in new window | Download
Subscribe: Apple Podcasts | RSS
Charles, Jon, and Samm are back to share their love for Sammo Hung with this episode all about his groundbreaking horror comedy, Encounter of the Spooky Kind (1980). Sammo stars as an unwitting villager and kung fu adept who becomes targeted by a local sorcerer and has to battle zombies, ghosts, hopping vampires, and more. The episode also covers haunted attractions, kung fu horror more broadly, ensuing jiangshi films like the Mr. Vampire series and Haunted Cop Shop, and some of our other favorite Hong Kong ghost comedies.
Thanks to everyone for the support for our show. Please subscribe, rate, and review and share (pretty please) on social media.
Follow us on Instagram and check out Essex Coffee Roasters (enter code CINEPUNX for 10% off).