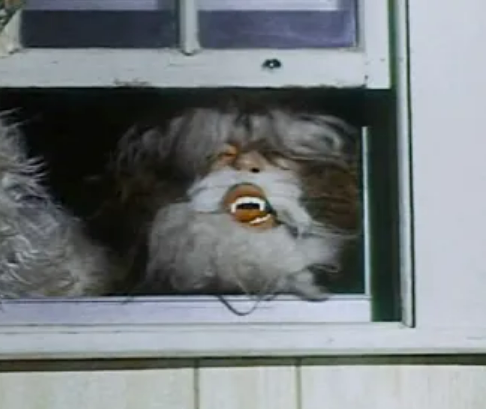 Podcast (twitchofthedeathnerve): Play in new window | Download
Subscribe: Apple Podcasts | RSS
Are you yeti to party? We certainly are in the latest Twitch of the Death Nerve episode, which has a slightly different format: Charles and Samm are joined by Rob Skvarla, who is filling in for Jon this week. Some of you might remember Rob as Samm's co-host on goth podcast Evil Eye. Rob is also a brilliant writer, researcher, and has a wild Twitter account where he discusses conspiracy theories, cryptids, the evils of the CIA, and so much more. We knew we had to get him on the show to talk about all those things.
In this episode, we primarily focus on three bigfoot/sasquatch/yeti movies: the Findlays' Shriek of the Mutilated, infamous dick-ripping Video Nasty Night of the Demon, and softcore romp The Beauties and the Beast. We also discuss cryptids and conspiracy theories more broadly, and briefly recount the glory of Suburban Sasquatch.
Thanks as always for supporting the show. Pretty please rate, review, and share! You can also find us on Apple and Spotify and please follow us on Instagram. Send us your favorite mushroom recipes!
Check out Essex Coffee Roasters (enter code CINEPUNX for 10% off).