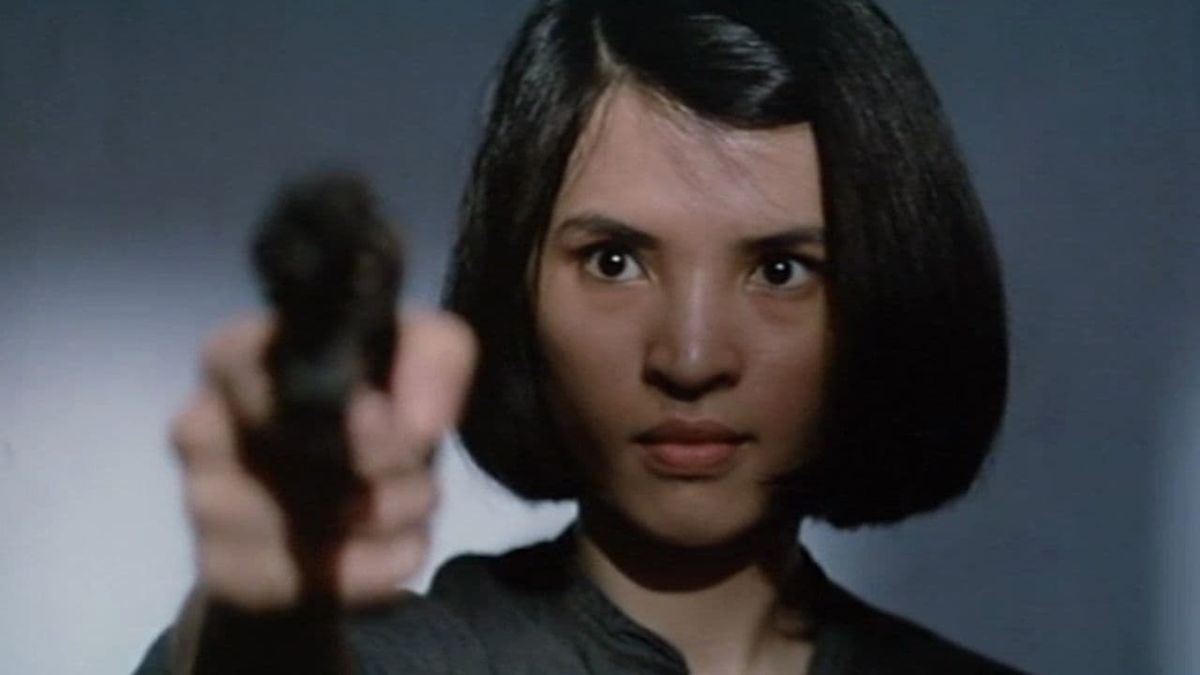 Podcast (twitchofthedeathnerve): Play in new window | Download
Subscribe: Apple Podcasts | RSS
Charles, Jon, and Samm have really been on a tear lately discussing some brutal films with radical political themes. Theoretically, we should stop for a minute and do a "fun" episode, but the current state of the world is making this difficult. Between the formula shortage and abortion rights likely being overturned in the US to the barrage of tragic (and thoroughly preventable) mass shootings, it is impossible to think about fun.
Thus for the latest episode of Twitch of the Death Nerve, we are basking in nihilism with Tsui Hark's little seen 1980 film, Dangerous Encounter – 1st Kind (aka Dangerous Encounters of the First Kind). The film follows a sociopathic young woman who coerces three aimless teenagers into being her friends when she catches them bombing a movie theater. More bombings and Molotov cocktails ensue, as the foursome cross paths with — and steal money from — psychotic weapons dealers. We talk all about this incredible film, its fraught political context (bombings galore in HK), and the heavy censorship the film suffered.
Thanks as always for supporting the show. Pretty please rate, review, and share! You can also find us on Apple and Spotify and please follow us on Instagram.
Check out Essex Coffee Roasters (enter code CINEPUNX for 10% off).