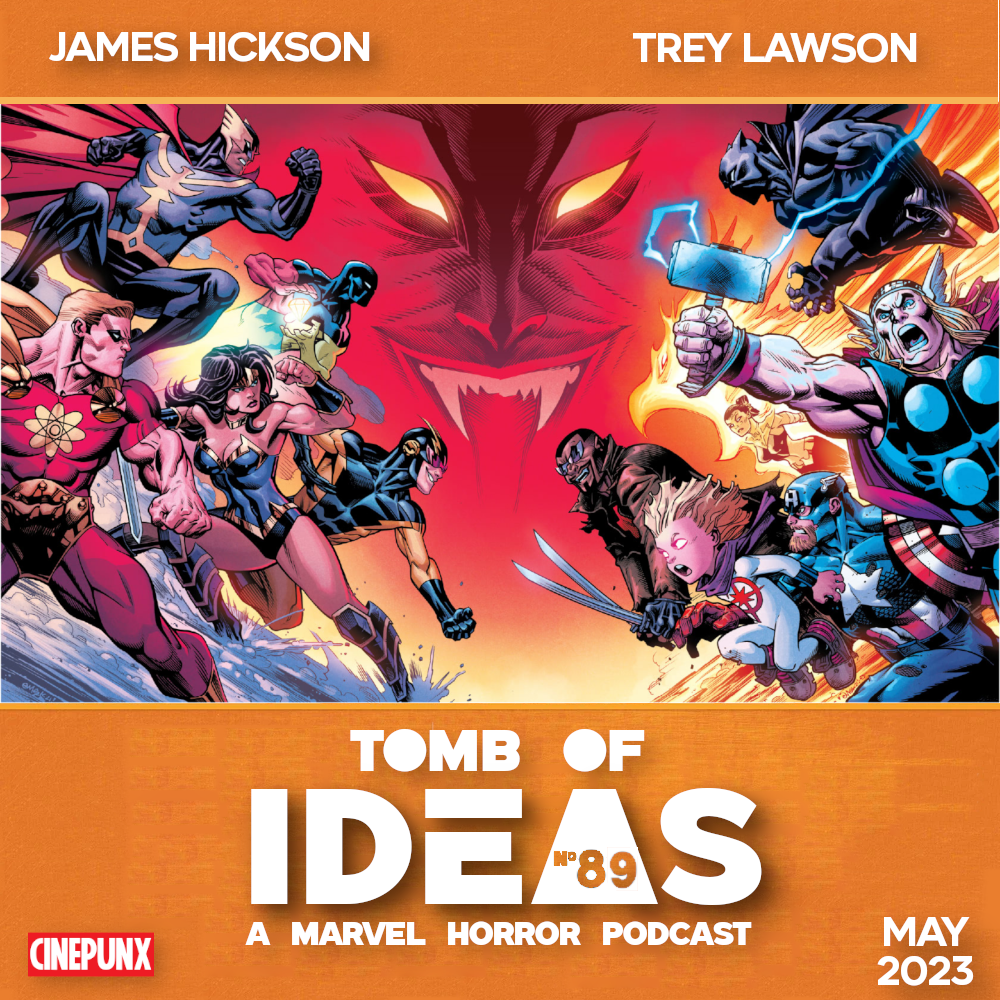 Podcast (tombofideas): Play in new window | Download
Subscribe: RSS
Greetings, Tomb Believers!
We have made it to the finish line! In this episode we conclude our coverage of the 2021 HEROES REBORN event. As with our previous episodes, we have a couple of tie-in issues that further flesh out the supporting characters and status quo of President Coulson's altered Marvel Universe while in the main book the Squadron Supreme of America finally comes into direct contact with Blade's reconstituted team of Avengers. What is the secret origin of this altered reality? Can the Avengers defeat the Squadron in open combat? Why did President Coulson invade Canada? All of these questions (well, except the Canada one) will be answered! Our issues for this week are:
HEROES REBORN: NIGHT-GWEN #1
HEROES REBORN #7
HEROES REBORN: WEAPON X & FINAL FLIGHT #1
HEROES RETURN #1
As always, you can send any comments, questions, or other feedback to [email protected]. Plus, be sure to follow us on our Facebook page, on Twitter @TombofIdeas, and now on Instagram @tombofideas!
Next episode: INFERNO!
Ex-HELL-sior!