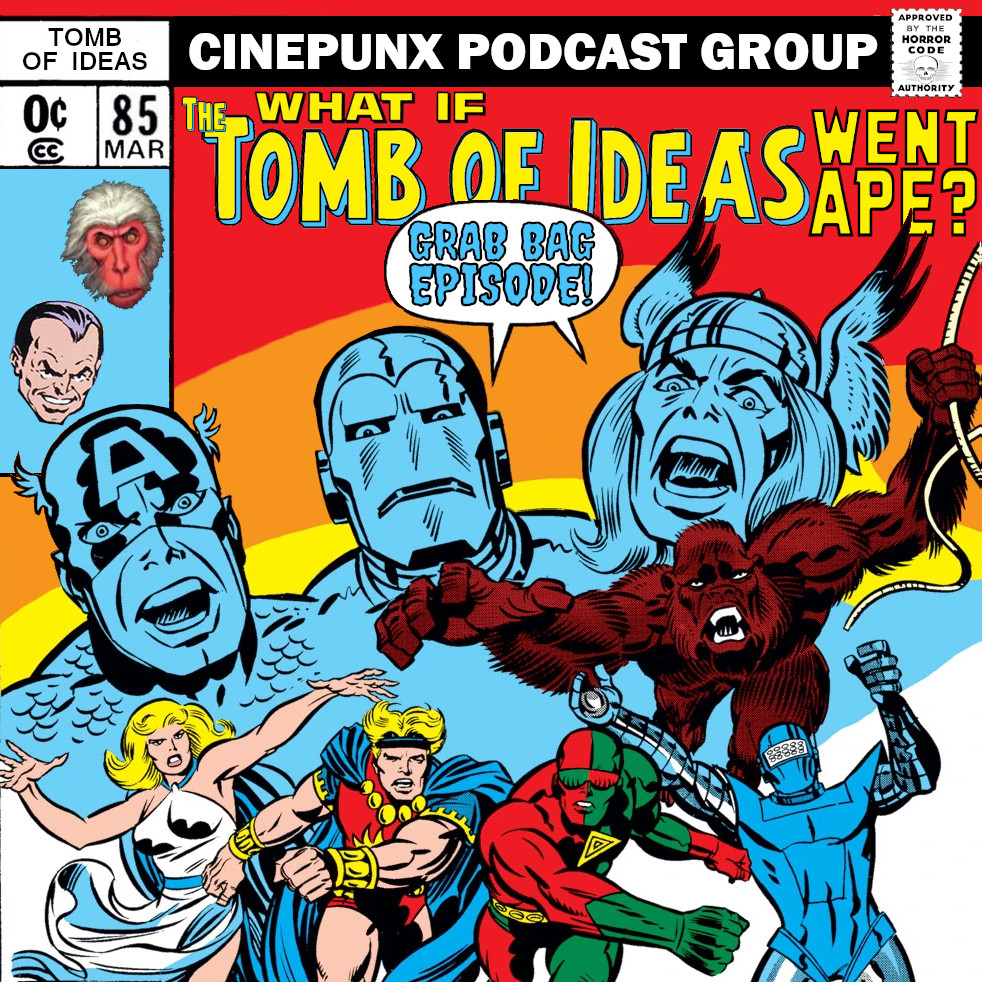 Podcast (tombofideas): Play in new window | Download
Subscribe: RSS
Greetings, Tomb Believers!
It's the end of the month, and as such we have finally arrived at the thrilling conclusion to MARCH OF THE APES! To wrap up this event, we've got one of our patented All-New, All-Different TOI Grab Bag episodes! That's right – three "random" Marvel comics, just like you'd find in a polybag on a spinner rack back in the day. This time, the only stipulation is that each issue somehow involves a monkey or ape. Our line-up for this week features:
HIT-MONKEY vol. 1 #1, introducing…well, the Hit-Monkey
THE DEFENDERS vol. 1 #21, re-introducing golden age character Arthur Nagan the Gorilla-Man into the Marvel Universe
WHAT IF…? vol. 1 # 9, which imagines a 1950s roster of Avengers including Kenneth Hale the Gorilla Man
As always, you can send any comments, questions, or other feedback to [email protected]. Plus, be sure to follow us on our Facebook page, on Twitter @TombofIdeas, and now on Instagram @tombofideas!
Ex-HELL-sior!