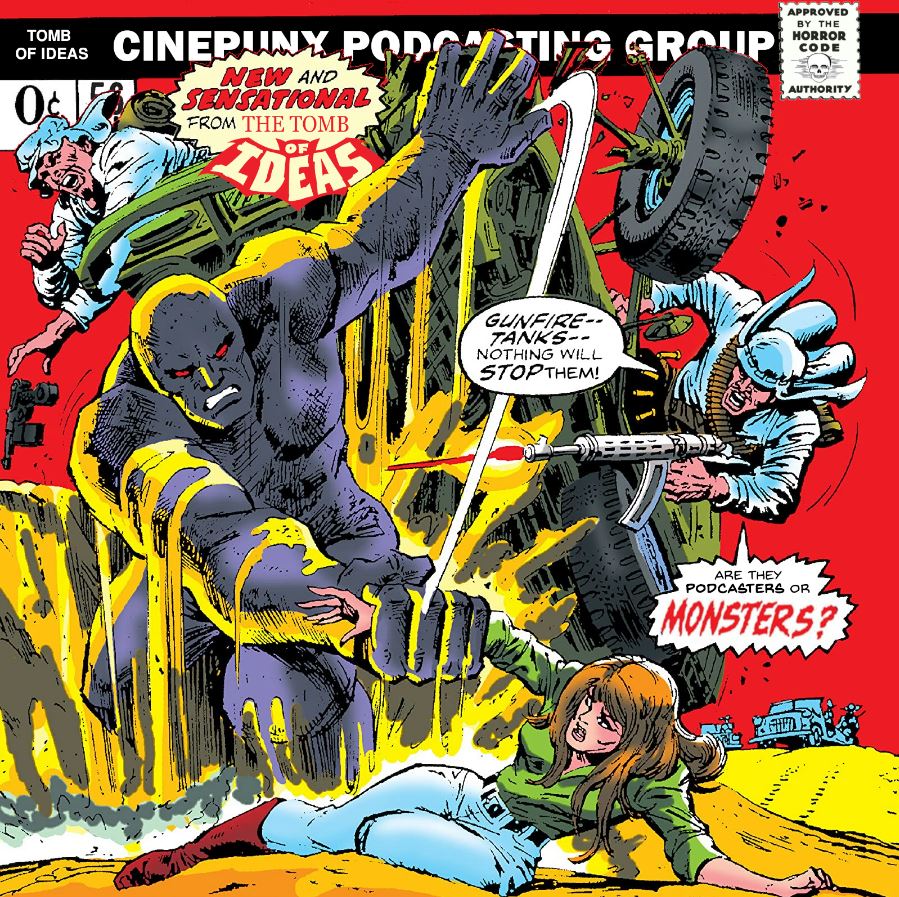 Podcast (tombofideas): Play in new window | Download
Subscribe: RSS
Happy New Year, Tomb Believers!
We're kicking off 2021 by wrapping up our coverage of June 1974. First up in GHOST RIDER #6 Johnny Blaze is in trouble with the law, while 400 miles away the Zodiac gang(?) goes on a crime spree targeting…the leader of the Zodiac gang?! Next, in STRANGE TALES #174 we re-introduce ourselves to another addition to the Marvel menagerie of monsters – The Golem! Finally in MAN-THING #6 we have a surprisingly touching and spiritual conclusion to the mystery of Darrel Daniel, the spectral clown who began haunting Richard Rory and Ruth Hart.
As always, you can send any comments, questions, or other feedback to [email protected]. Plus, be sure to follow us on our Facebook page and on Twitter @TombofIdeas.
Ex-HELL-sior!
-Gravely