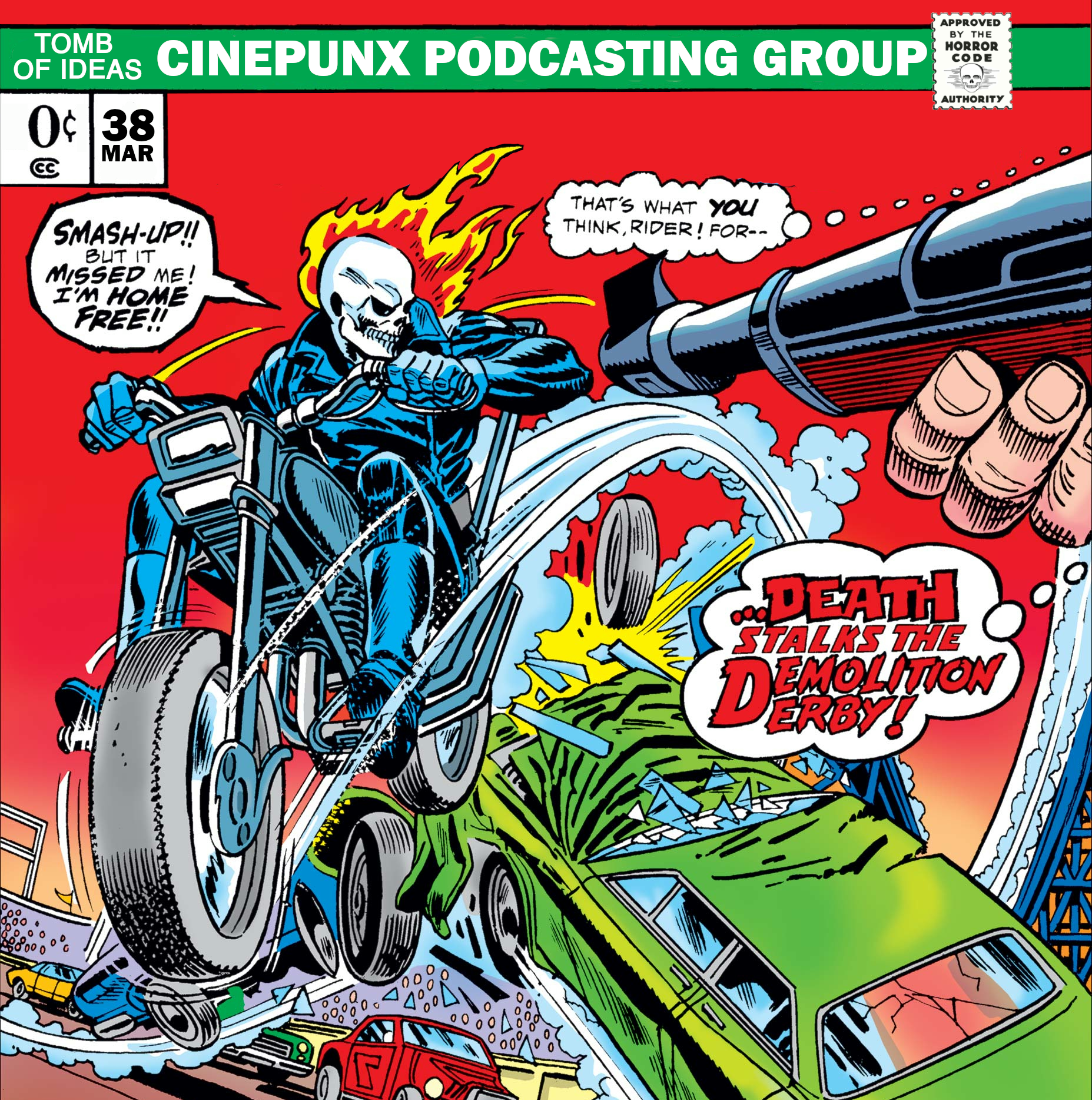 Podcast (tombofideas): Play in new window | Download
Subscribe: RSS
Greetings, Tomb Believers!
Trey and James are back to kick off March 2020 with three monster comics from February 1974.
First, that fast-driving hothead Johnny Blaze outruns the cops and joins a demolition derby in GHOST RIDER #4!
Next, it's terror on the tracks as Frank Drake and Rachel Van Helsing stalk Dracula on an express train to Transylvania in TOMB OF DRACULA #17!
And finally, we have a brand-new solo feature in a familiar title as Trey and James ADVENTURE INTO FEAR #20 with the man called Morbius, the living Vampire!
Does FEAR featuring Morbius live up to the bar set by Man-Thing? Has GHOST RIDER finally started being good? Will Dracula order room service???
As always, you can send any comments, questions, or other feedback to [email protected], our Facebook page, and you can follow us on Twitter @TombofIdeas.
Ex-HELL-sior!
-Gravely