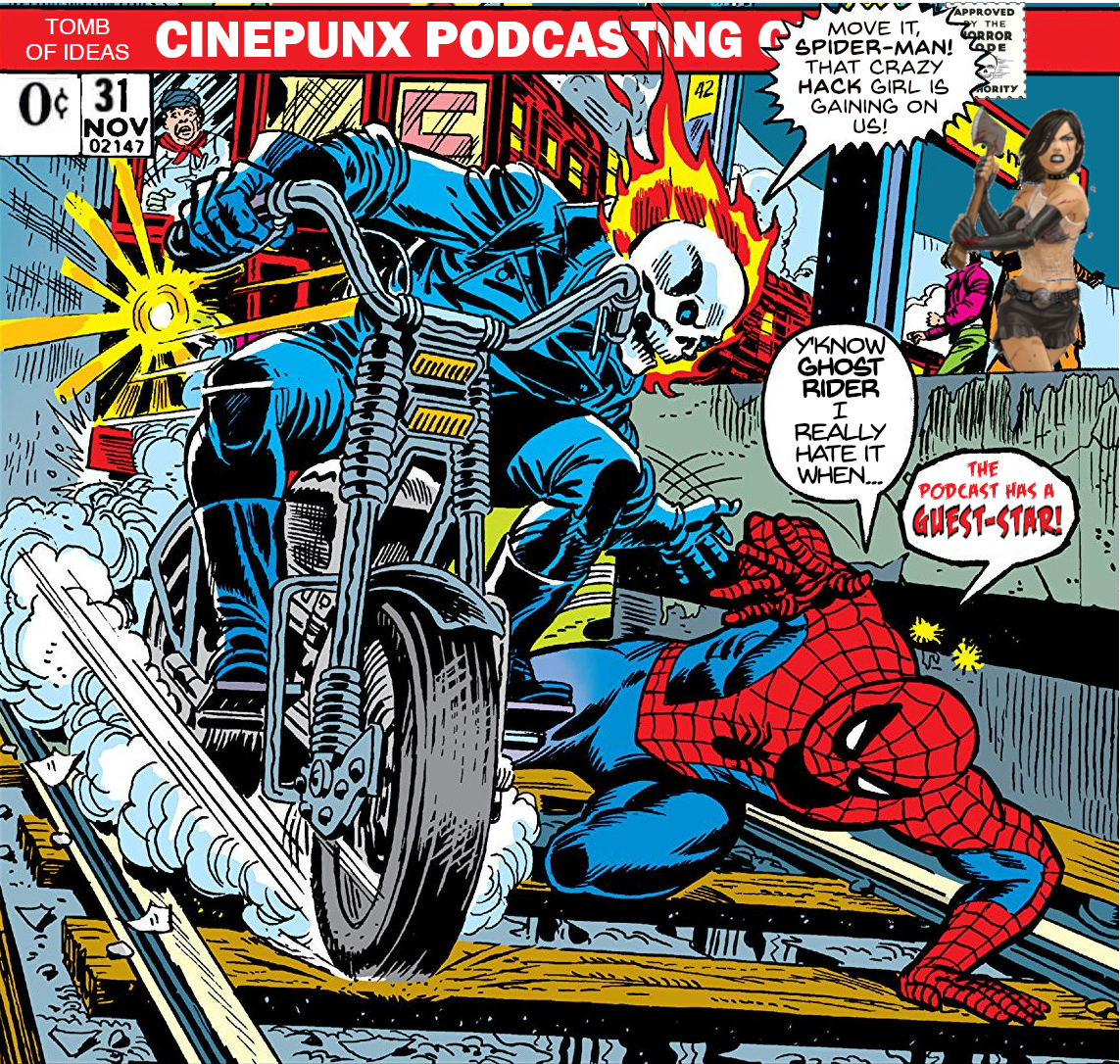 Podcast (tombofideas): Play in new window | Download
Subscribe: RSS
Greetings, Tomb Believers!
Join your intrepid hosts James and Trey as they read the first set of horror titles from November 1973. First, a brief detour takes them to MONSTERS UNLEASHED #3 (but just for the articles). Next they are joined by special guest Dr. Chris, host of RADIO OF HORROR and GOTH GIRL HORROR: THE HACK/SLASH PODCAST to discuss MARVEL TEAM-UP #15 featuring Spider-Man and Ghost Rider. After that, Trey and James catch up with everyone's favorite mystical muck-monster the Man-Thing in ADVENTURE INTO FEAR #18. Plus, get the latest Marvel Television updates in our ongoing coverage of Hellstrom Watch!
As always, you can send any comments, questions, or other feedback to [email protected], our Facebook page, and you can follow us on Twitter @TombofIdeas.
Ex-HELL-sior!
-Gravely