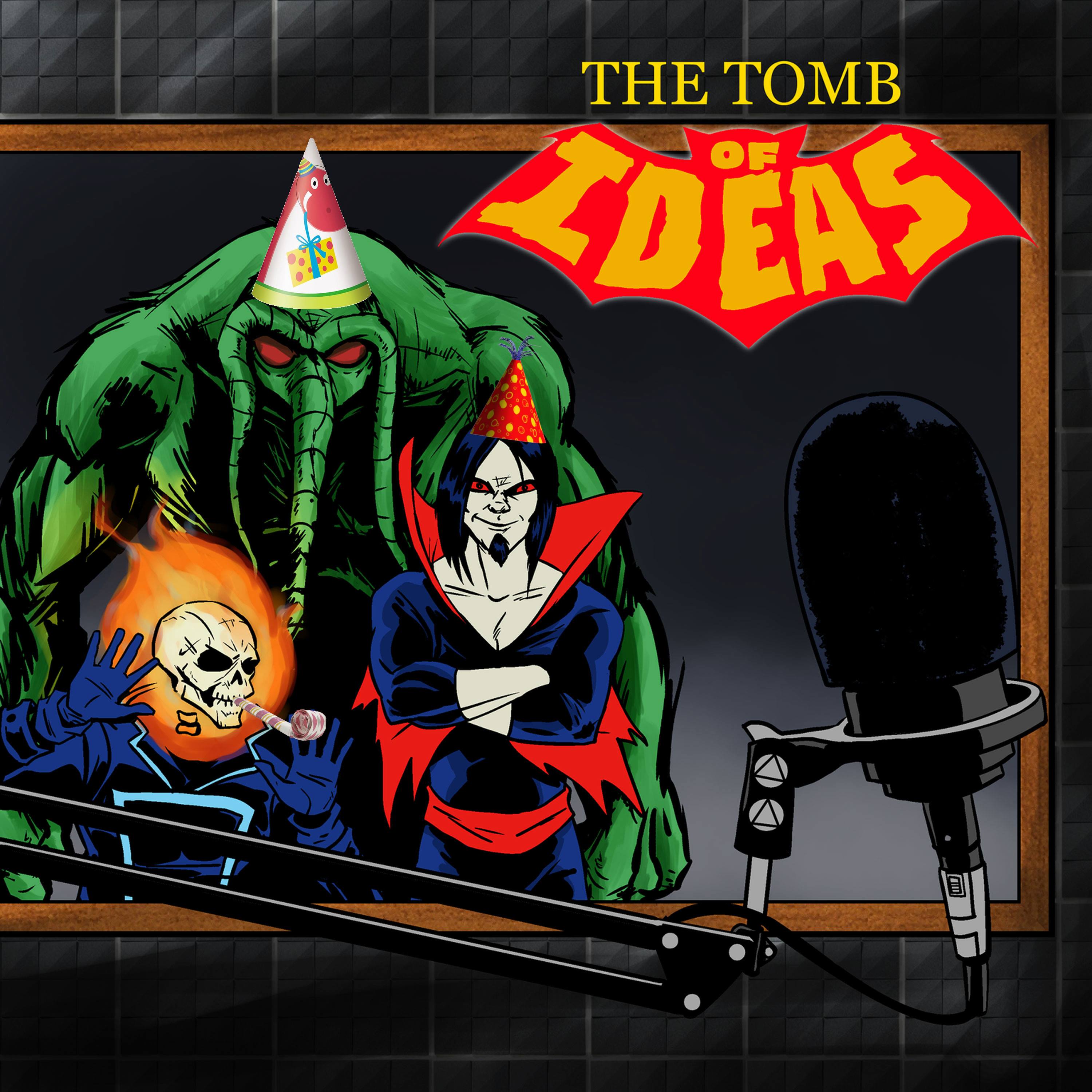 Podcast (tombofideas): Play in new window | Download
Subscribe: RSS
Greetings, Tomb Believers!
It's Halloween 2019, which marks one full year of TOMB OF IDEAS! To celebrate, James and Trey are discussing the October 1973 issues of some past favorite titles. First up is WEREWOLF BY NIGHT #10, which continues the story of Jack Russell's clash with the sewer-dwelling villain Sarnak!
Next, in ADVENTURE INTO FEAR #17 Man-Thing encounters Wundarr, the last son of Dakkam.
Finally, in the newly retitled THE FRANKENSTEIN MONSTER, our eponymous protagonist finally arrives at Castle Frankenstein.
Thank you again to everyone who has listened, liked, and subscribed throughout the past year. Trey and James couldn't do this without all of you (well, they could – but it would require far more torture on my part, and that would simply be unpleasant). As always, you can send any comments, questions, or other feedback to [email protected], our Facebook page, or you can follow us on Twitter @TombofIdeas.
Ex-HELL-sior!
-Gravely