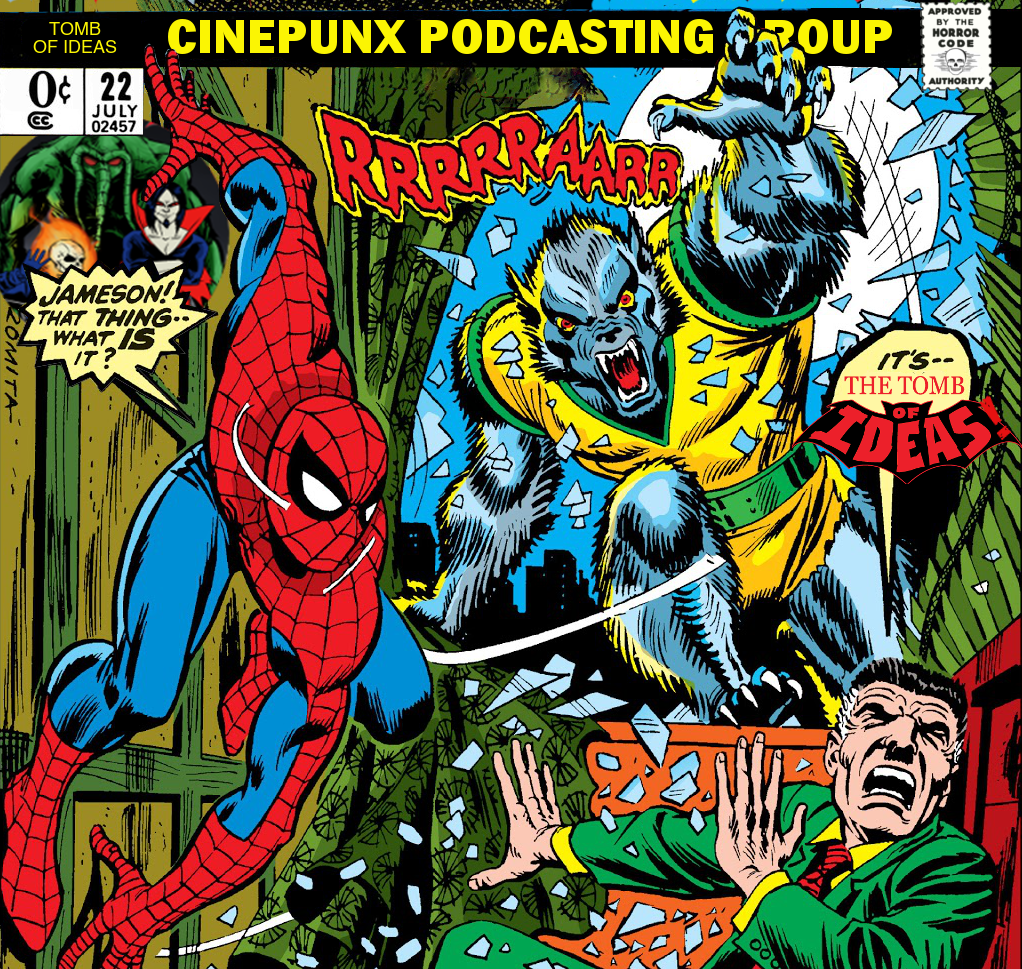 Podcast (tombofideas): Play in new window | Download
Subscribe: RSS
Welcome back Tomb-Believers,
It's time to tighten your neck bolts and put on your space helmet (in that order) because a whole new episode of TOMB OF IDEAS is on the interwebs!
First, our haggard hosts begin the episode with some dizzying discussion of the Marvel Cinematic news from the hallowed Hall H of San Diego Comic Con.
But before you go thinking this is a Marvel movie podcast we also start our coverage of September 1973 with
MONSTERS UNLEASHED #2 "Frankenstein 1973!"
and, because you demanded it, the lads cover the debut of an all new macabre mainstay in
AMAZING SPIDER-MAN #124 "Mark of the Man-Wolf!"
So, because I'm sure you're hitting that download button faster than JJJ can say "Spider-Man's a Menace!", until next time…
Ex-HELL-sior!
-Gravely
Send your feedback to [email protected], our Facebook page, or follow us on Twitter @TombofIdeas.