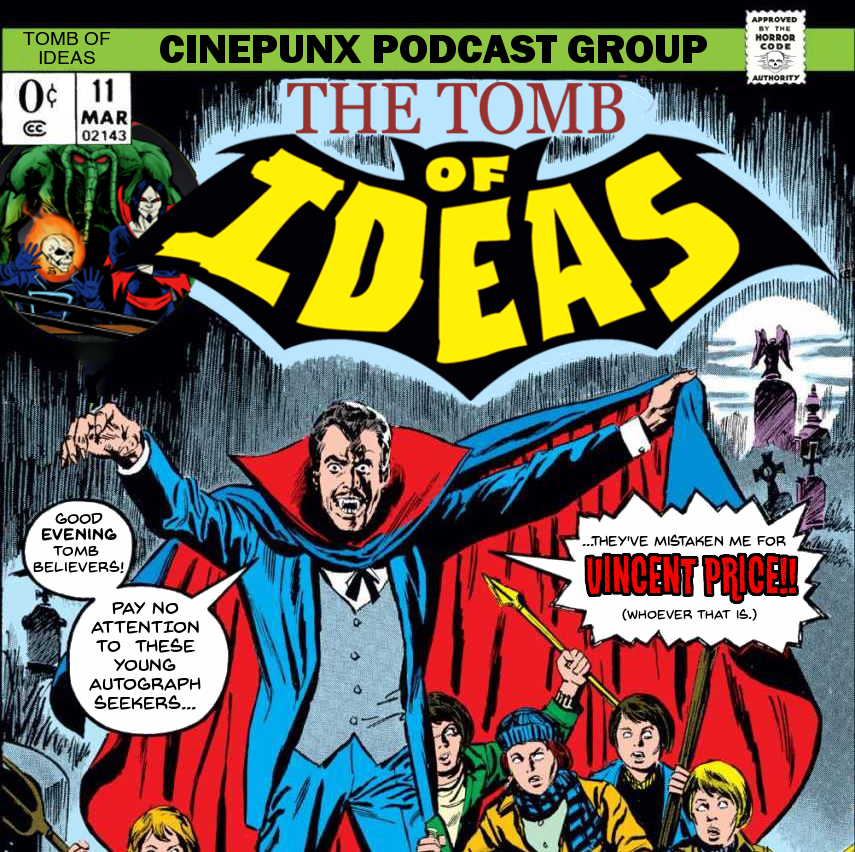 Podcast (tombofideas): Play in new window | Download
Subscribe: RSS
Welcome back, Tomb Believers!
We have a saying around here in the Tomb, 'If you care about something, you care enough to do it twice!" and that is true for this episode of TOMB OF IDEAS, which we cared enough to record it twice. (All that talk of lost audio just what is a ghoul even more loathsome than myself would call "FAKE NEWS!")
In this episode:
MARV WOLFMAN takes the reins of everyone's favorite caped neck nibbler with
Tomb of Dracula #7 "Night of the Death Stalkers!" (March, 1973)
Friedrich and Ploog continue their adaptation of Mary Shelley's classic in
Monster of Frankenstein #2  "Bride of the Monster" (March, 1973)
and Jack Russell takes part in the LAMEST GAME in
Werewolf By Night #4 "The Danger Game! Third Night" (March, 1973)
Three torrid tales that'll surely make you glad we tore this episode from the jaundiced jaws of extinction.
Ex-HELL-sior!
-Gravely
Send your feedback to tombofideas@gmail.com, our website, our Facebook page, or follow us on Twitter @TombofIdeas.
Original Artwork by Carl Howard.
Follow him on Instagram @boynightwing