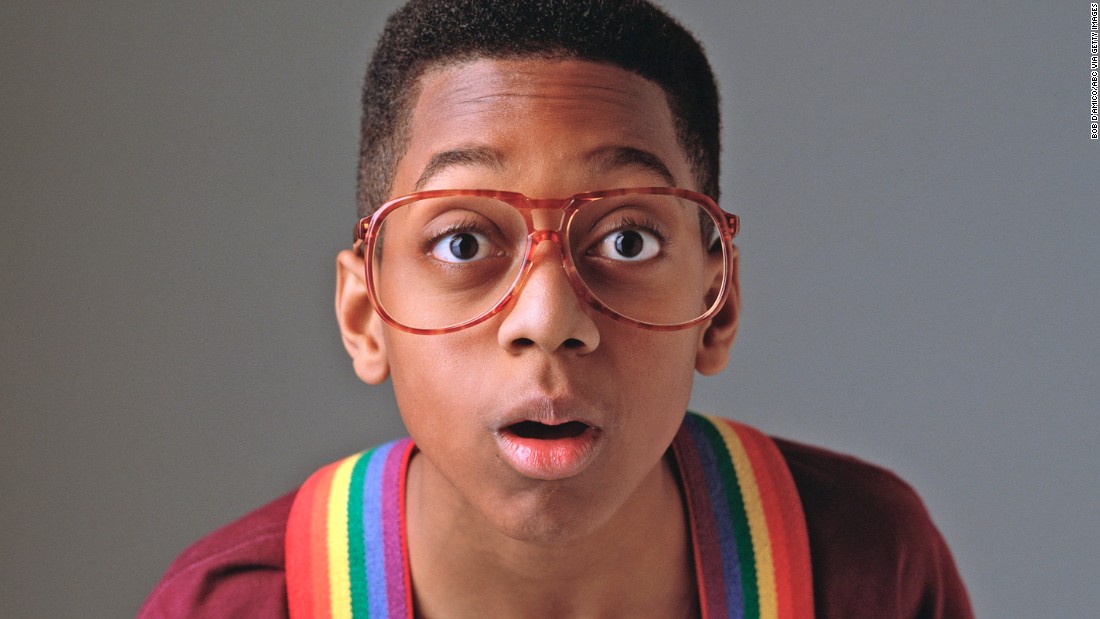 DISCLAIMER: This series is shamelessly inspired by the bravura podcast, 80'S ALL OVER, hosted by Drew McWeeny and Scott Weinberg (https://www.80sallover.com/). If you have not heard of that podcast, do yourself a favor and start bingeing like your life depends on it.
THE MISSION: Beginning with January of 1990, we're exploring each and every month of the formative cinematic decade known as – The 1990's. I'll discuss my favorite film of the month, my least favorite film of the month, and the film that desperately needs rediscovering. Hopefully, it'll encourage you to check out some lost gems, or check back in with some old favorites.
THEY CAME FROM THE NINETIES:
REFLECTIONS ON A COMPLICATED DECADE
PART 1 – JANUARY 1990
I have a special affection for the month of January. I was born in the month of January. So was Gene Siskel. It's a good month. And the 26th is a pretty damned exceptional part of it. So, that bias aside – back in 1990, January was still what studios called 'dumping grounds'. If a studio lacked faith in a project or just didn't know what to do with it, odds are it found its way into the schedule in either January of September. January was the worst of the both of them. Eventually, studios realized how to properly capitalize on the month and you started seeing quality films getting wide releases because it was assumed they might be able to dominate the box office. Horror films started being commonplace, as well as holdovers from awards season.
Before I get to the three films that will be discussed, let's chat about some of the ones that won't. It's not because they're not great films – it's because I have to limit myself. Yes, Henry: Portrait of a Killer is pretty much a masterpiece. We know that. It came out this month. Yes, Leatherface is an underrated sequel. We know that. It also came out this month. So did the Clint Eastwood starrer, White Hunter, Black Heart; the Richard Gere thriller, Internal Affairs; and the Bernardo Bertolucci drama, The Sheltering Sky. It was a fertile month, to be sure. But those films, as solid as some of them might have been, just didn't stick with me the way these did:
Tremors (Ron Underwood, Director)
Let me put on my 'hat of the sophisticate' to say: THIS MOVIE IS FUCKING RAD. It was rad when I saw it in theatres as an eight-year-old. It was rad when I saw it last night. What makes it rad, you might ask? I always find that bullet points aid in my presentations:
Kevin Bacon and Fred Ward are a phenomenal buddy team. Forget Lethal Weapon. Forget Turner & Hooch. Forget Benny & Joon. Their chemistry is electric and I don't think either of them have ever been seen having this much fun in a picture.
Victor Wong. Need I say more? Victor "Egg Shen" Wong. At the height of his powers.
Michael Gross and Reba McEntire. As bizarre as the sounds to the ear, they are pretty much scene stealers in a film filled with scene stealers. And, believe it or not, Reba never once picks up a guitar and sings. She picks up guns and shoots.
They are big and gangly and filled with what can only be described as mixed up lunchroom pizza. The threat is real and the threat is constant.
The claustrophobia. This film is, essentially, multiple set pieces where our characters are confined to a singular location, whether that be on a series of rocks in the middle of the desert, inside a mercantile, or even sitting fanny-down in a big ass tire. The only way to be safe is to get of the ground and this film exploits that brilliantly. When do you get to see grown men outrunning a monster via pole vaulting?
The logic. The characters are faced with something they can't possibly begin to understand and have to improvise their actions on the fly. Most of the time, those decisions are illogical and frustrating. Here, characters react the way you might expect these characters to react. The only characters taking stupid risks are the ones we know live to take stupid risks. Everyone acts according to his/her nature here, consistently.
The film came during what Kevin Bacon has called a 'low point' in his career. Hindsight must be 20/20 because Bacon has recently become involved in the franchise once again. He might have been doing this one simply for the paycheck, but it certainly doesn't feel that way. He has never been more charming and likable than he is in Tremors. Except maybe The Woodsman.
While Tremors was both a critical and commercial success, and enjoyed a string of sequels that focused more on Michael Gross's character – it still doesn't receive the respect it deserves. Blending horror and comedy can be dangerous terrain for any filmmaker, and directed Ron Underwood (City Slickers, The Adventures of Pluto Nash) struck the right balance of straight-up old school creature horror and classic buddy comedy schtick. It's a horror film. It's a comedy. It's a Western. It's a wonderful reminder that original horror ideas can kick serious ass.
Ski Patrol (Richard Correll, Director)
The worst thing about a successful comedy is the dreck that follows. Name any comedy that did remotely well in the 1980's or 1990's and I can name you three or fours films that sought to duplicate that success only to flounder like a fish on Barry Bostwick's fishing dock (I had no reason to name drop Barry Bostwick – just felt like picking on him).
In this case, the comedy that did well was Police Academy. Sure, you can say what you want about the 722 sequels that followed, but that original film is a comedy masterpiece. I have to imagine that screenwriter Paul Maslansky saw Police Academy, went home, and thought to himself – "How can I remake this movie in the snow?" I assume – from initial thought to final execution – Ski Patrol came together in as much time as it takes to melt a snowball.
The plot to Ski Patrol is pretty much the plot to Ernest Goes to Camp, through the lens of Police Academy, and with the wit of Tommy Lee Jones in a production of Waiting for Godot. A group of evil ski instructors join forces with evil land developers to try and stop the ski patrol from doing their jobs, therefore eventually taking over the land they occupy. Director Paul Feig stars in this one, as do George Lopez, the late great Ray Walston, and Martin Mull. Yes, the pride of "Fernwood Tonight", Mr. Martin Mull. He brings 'the gravitas' to this picture. I can hear the way the casting session went right now:
Executive: "We need someone. Someone big."
Director: "Whom do you mean?"
Executive: "Police Academy had George Gaynes. He adopted Punky."
Director: "Whom can we get?"
Executive: "Maybe I should mull it over."
Director: "Huh?"
Executive: "If we don't get our first choice, we can call a mulligan?"
Director: "What are you saying?"
Executive: "Mull! Martin Mull!"
Director: "Who?"
Watching Ski Patrol, I couldn't help but feel it was being released just a few years too late. Had it been released in the early-80's, maybe we'd be talking about it like it was Meatballs. Alas, it just comes off as another tired old wannabe comedy about 'the man' taking on the underdogs and all the 'hilarity' that ensues. There just isn't as much gold to be mined from skiing as there is from law enforcement. It's just not amusing. Ask Sonny Bono how funny skiing is.
Daddy's Dyin', Who's Got the Will? (Jack Fisk, Director)
Writer Del Shores has made a living exposing the darkly comic eccentricities of the Deep South, whether in his film and series, Sordid Lives, or works like Southern Baptist Sissies and Blues for Willadean. But his first screenplay credit came with the underappreciated and under seen 1990 comedy, Daddy's Dyin', Who's Got the Will?, about a motley assortment of family members who converge to commemorate the passing of the family patriarch.
The picture was directed by Jack Fisk. If you know that name it might be from his marriage certificate to Sissy Spacek. Or as the production designer on films such as Phantom of the Paradise, The Thin Red Line, Mulholland Drive, There Will Be Blood, and The Revenant. His work as a director stands in sharp contrast to his visual sense as a production designer. This film seems more like the work of a seasoned comedy director, not a man who has designed more dark and depressing films than Donald Trump's online video producer.
Does it still hold up well? I don't know – I haven't seen it in ages. But I remember loving it as a child and adolescent. From Beau Bridges' lovable spousal abuser, Orville; to Judd Reinhold's free-spirited biker, Harmony; to Beverly D'Angelo's irresponsible, Evalita. All the characters here speak to Shores' ability to take broad character tropes and turn them into relatable people with whom we can invest ourselves. The ending of the film, as the kids gather around the piano for a beautiful rendition of "Precious Memories", is, in itself, enough to recommend this film.
If you're like me, you probably caught this film on HBO back in the early-90's. It's available for purchase here and there, but it deserves a much larger audience. It's rare that we see Southern comedies more concerned with character development than putting down an entire culture. Del Shores knew how to write it. Jack Fisk knew how to direct it. Now all you have to do is watch it.