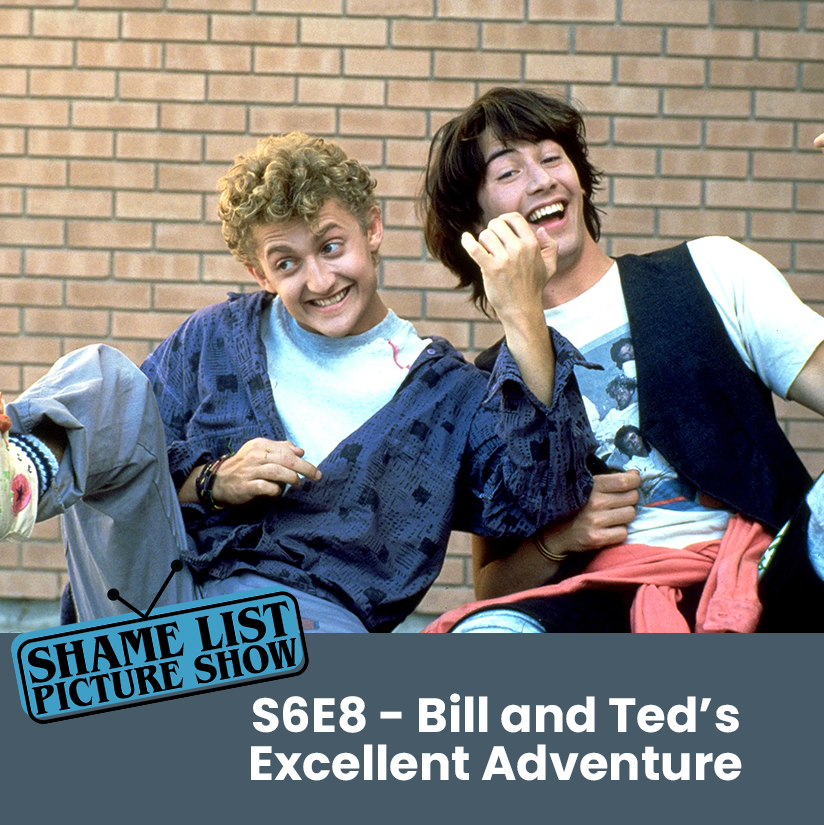 Podcast (shamelistpicture): Play in new window | Download
Subscribe: RSS
Season 6, Episode 8 (originally released on Oct 13, 2022)
Michael and Nick are back again crossing another classic film off Nick's Shame List. This time we're going to be watching something truly EXCELLENT! Often labeled as a "stoner time travel flick", BILL AND TED'S EXCELLENT ADVENTURE is a 80s classic of genre filmmaking from it's extremely funny script, charming lead characters and heart warming realizations of self…. Oh, and some historic dead dudes!
Listen as Nick listens to Michael talk about the importance of this film and how Nick feels about seeing this film in 2022. Where does it stand in the echelon of time travel movies? What do you think?


Also on this episode, Michael reviews Michael Findlay's killer big-foot movie SHRIEK OF THE MUTILATED which was recently released by Vinegar Syndrome.

This episode of the Shame List Picture Show is sponsored by our good pals over at Vinegar Syndrome!
As always, please rate, review, and subscribe.

Be sure to check out our Patreon at www.patreon.com/shamelistpictureshow
Edited by: Nick Richards
Produced by: Nick Richards & Michael Viers
Theme Music by: The Directionals
Opening Narration by: Zach McClain
Credits Music by: Ten-Speed
Logo Design by: Amanda Viers
show insta: @shamelistpictureshow
michael's insta: @michael_viers
michael's twitter: @themichaelviers