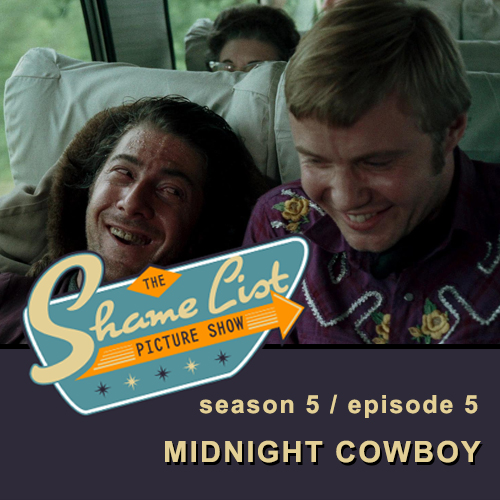 Podcast (shamelistpicture): Play in new window | Download
Subscribe: RSS
Season 5, Episode 5 (originally released on April 02, 2021)
Today on the Shame List, Nick and Michael meet Rizzo the Rat (no not that Rizzo the Rat, the OG Rizzo the Rat) as they BOTH check MIDNIGHT COWBOY off of their shame lists.

As always, please rate, review, and subscribe. Be sure to check out our Patreon at www.patreon.com/shamelistpictureshow
Edited by: Nick Richards
Produced by: Nick Richards & Michael Viers
Theme Music by: The Directionals
Opening Narration by: Zach McClain
Credits Music by: Ten-Speed
Logo Design by: Amanda Viers
This episode is brought to you by Vinegar Syndrome.