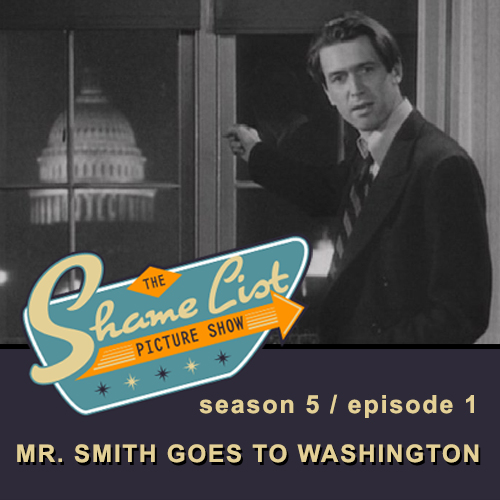 Podcast (shamelistpicture): Play in new window | Download
Subscribe: RSS
Season 5, Episode 1 (February 05, 2021)
Welcome to season 5, Shame Listeners!
Nick & Michael needed a patriotic boost with all of the grim political news, so they decided to kick off season 5 with the Frank Capra classic, Mr. Smith Goes To Washington.

Also included is a review of the Blue Underground release of William Lustig's VIGILANTE.

As always, please rate, review, and subscribe. Be sure to check out our Patreon at www.patreon.com/shamelistpictureshow
Edited by: Nick Richards
Produced by: Nick Richards & Michael Viers
Theme Music by: The Directionals
Opening Narration by: Zach McClain
Credits Music by: Ten-Speed
Logo Design by: Amanda Viers
show insta: @shamelistpictureshow
michael's insta: @michael_viers
michael's twitter: @themichaelviers
nick's insta: @pacifistpugilist
Today's episode is sponsored by Blue Underground.