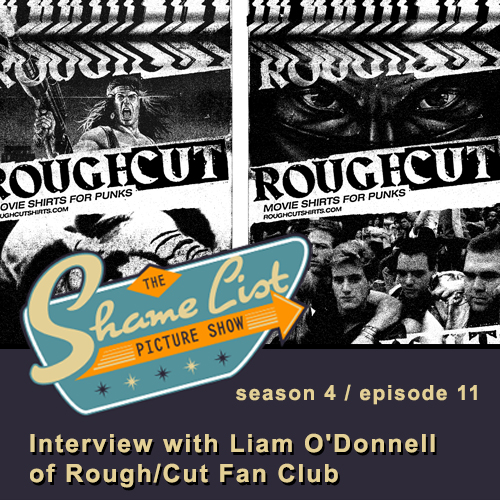 Podcast (shamelistpicture): Play in new window | Download
Subscribe: RSS
Season 4, Episode 11 (originally released on June 06, 2020)
On today's episode of SLPS, Michael sits down with Liam O'Donnell of CinePunx and Rough/Cut Fan Club. Liam is donating all the proceeds of his newest SWEET SWEETBACK'S BAADASSSSS SONG t-shirt to various Black Lives Matter charities and we wanted to discuss this topic. Liam is an extremely passionate film lover and an advocate for human rights and we couldn't be more thrilled to have had him.

Please visit Rough/Cut at:
www.roughcutshirts.com
Visit CinePunx at:
www.cinepunx.com
As always, please rate, review, and subscribe. 
Be sure to check out our Patreon at www.patreon.com/shamelistpictureshow
Edited by: Michael Viers
Produced by: Nick Richards & Michael Viers
Theme Music by: The Directionals
Opening Narration by: Zach McClain
Credits Music by: Ten-Speed
Logo Design by: Amanda Viers