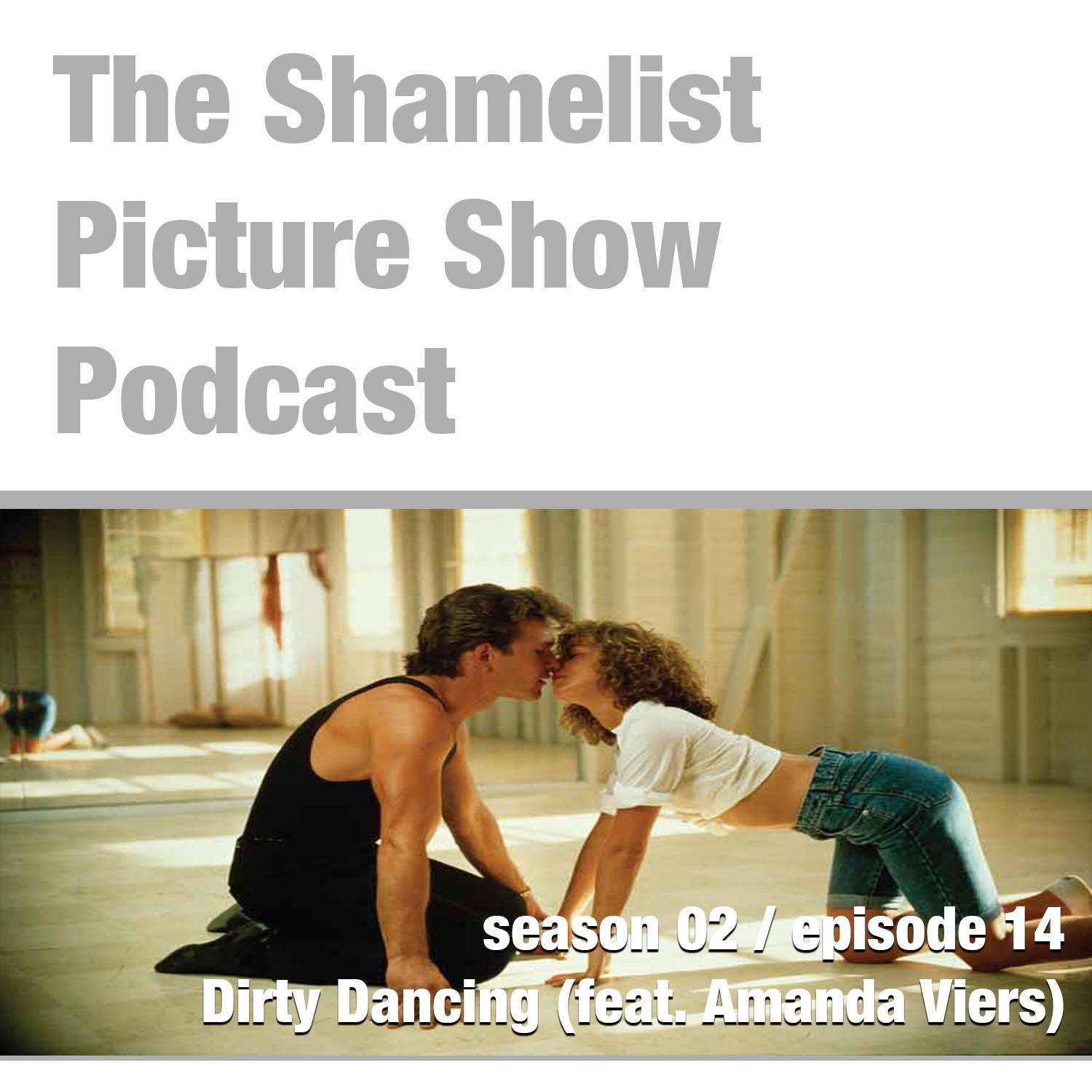 Podcast (shamelistpicture): Play in new window | Download
Subscribe: RSS
Season 2, Episode 14 (originally released on September 21, 2018)
On today's episode of the Shame List Picture Show Michael and his wife Amanda will be discussing one of two classic 80s dance movies that have been on Michael's shame list forever… DIRTY DANCING!
Directed by Emile Ardolino in 1987 from a script by Linda Gottlieb, DIRTY DANCING tells the story of 17-year old "Baby" Houseman who is vacationing with her family at Kellerman's resort in the Catskill Mountains. Baby is young, idealistic and has humanitarian dreams to help her common man. While at the resort, Baby meets Johnny, a young dancer that all the women on the resort are obsessed with. While loved, Johnny is often the butt of everyone's insults and despite being the most popular act at the resort, is put down for his poor life outside of the resort. After a twist of fate, Johnny's normal dance partner, Penny, can't join him for a very important dance so Johnny attempts to teach Baby how to fill in for her. Because of this change, both Johnny and Baby begin to fall for each other. The film became a phenomenon and started dance fever in the 80s and while some critics hated on the film for it's simplistic plot, places like the New York Times gave it very favorable reviews for it's amazing use of choreography and the film still holds a 72% rating on Rotten Tomatoes. The film stars Patrick Swayze, Jennifer Grey, Cynthia Rhodes, Jane Brucker, Kelly Bishop and Jerry Orbach as Baby's father.
Also included on this episode is a short bonus review for a recent Vinegar Syndrome release for a film called SHOT! With its well choreographed and FRENCH CONNECTION inspired car chase and stunt scenes, impressive helicopter photography (and pursuits), punctuated by naturalistic performances from a mostly amateur cast, along with extensive local color, SHOT remains a forgotten gem of early 70s regional filmmaking.
Be sure to visit our sponsor Vinegar Syndrome at www.vinegarsyndrome.com
As always, please rate, review, and subscribe.
Be sure to check out our Patreon at www.patreon.com/shamelistpictureshow
Edited by: Michael Viers
Produced by: Nick Richards & Michael Viers
Theme Music by: The Directionals
Opening Narration by: Zach McClain
Credits Music by: Ten-Speed
Logo Design by: Amanda Viers