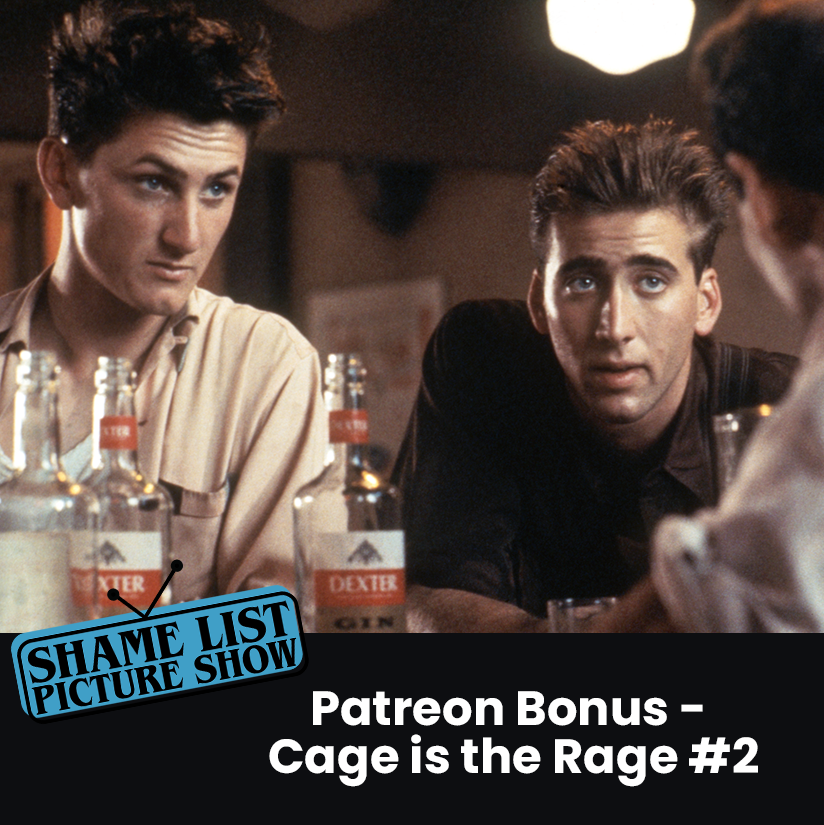 Podcast (shamelistpicture): Play in new window | Download
Subscribe: RSS
Season 7, Patreon Bonus (originally released on March 17th, 2023)
Hello ShameListeners, we're back with another bonus episode for you! Originally planned to be a Patreon exclusive, we've decided to give a couple away for FREE! Our new bonus show is called "Cage is the Rage" and on this Michael and Amanda will attempt to watch every single Nic Cage movie in chronological order.
On this episode we will be discussing Francis Ford Coppola's RUMBLE FISH (1983) and Richard Benjamin's RACING WITH THE MOON (1984)
This episode we're offering for FREE! If you want to keep up with our journey be sure to head on over to our Patreon and kick in a couple bucks!
As always, please rate, review, and subscribe.
Be sure to check out our Patreon at www.patreon.com/shamelistpictureshow
Edited by: Michael Viers
Produced by: Nick Richards & Michael Viers
Theme Music by: The Directionals
Opening Narration by: Zach McClain
Credits Music by: Ten-Speed
Logo Design by: Amanda Viers