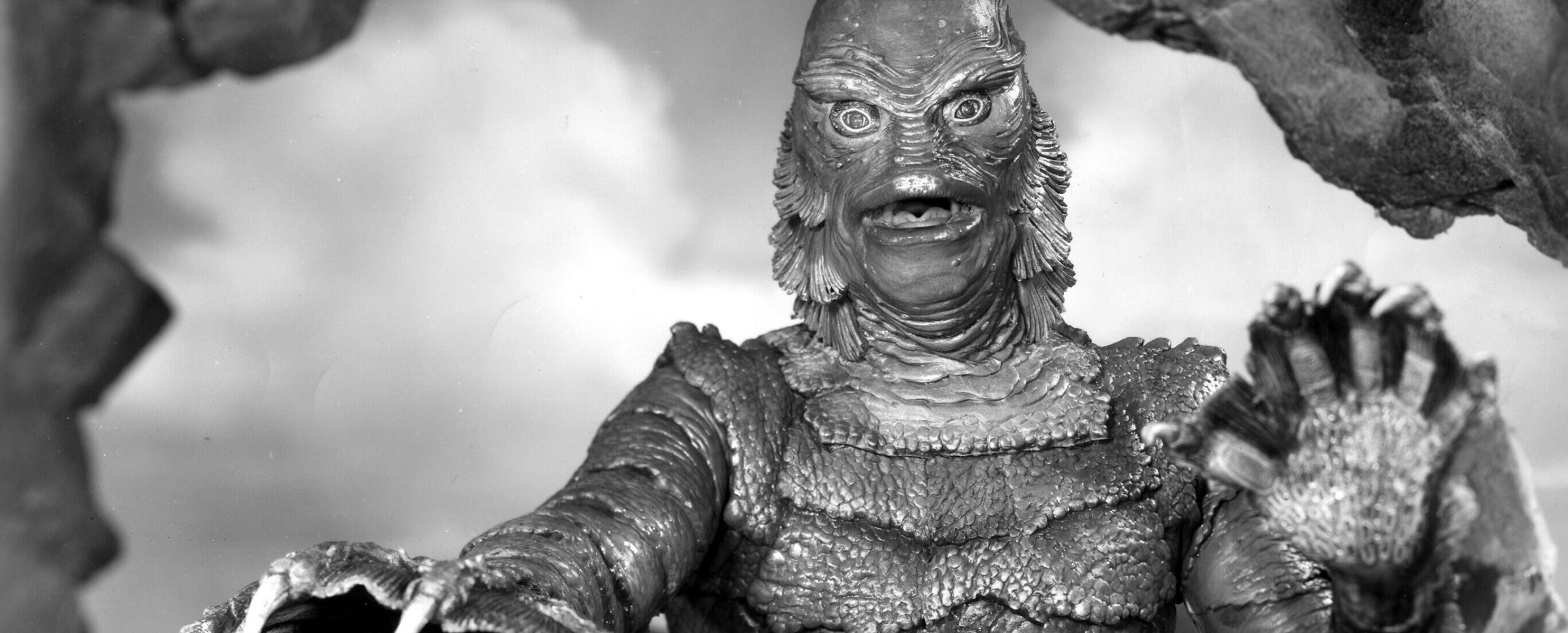 Podcast (horrorbusiness): Play in new window | Download
Subscribe: RSS
Greetings, and welcome back to Horror Business. We have one awesome episode in store for you guys. In this episode we're talking about 1931's Dracula and 1954's Creature From The Black Lagoon. Off the top we apologize for the audio issue/sound quality.
First and foremost, we want to give a shoutout to our sponsors over at Lehigh Valley Apparel Creations, the premiere screen-printing company of the Lehigh Valley. Chris Reject and his merry band of miscreants are ready to work with you to bring to life your vision of a t-shirt for your business, band, project, or whatever else it is you need represented by a shirt, sweater, pin, or coozy. Head on over to www.xlvacx.com to check them out. Also, thank you to our Patreon subscribers. Your support means the world to us and we are eternally grateful for that support. Thanks!
We start by talking about what we've done involving horror recently. We talk about Random Acts Of Violence, Liam talks about watching the original The Amityville Horror for the first time recently as well as watching Children Of The Night and The Borrower. Justin talks about watching Night Of The Living Dead at the Mahoning Drive In.
Up first is Dracula. We briefly talk about Tod Browning's body of work including the famous lost film London After Midnight. We talk about the phenomenon of a large amount of people having read the book due to schools assigning it to students while not having seen the film, and how the film is based more on the stage production of the book than the book itself.
We talk about strange unorthodox structure of the source material, the concept of sexuality and shame in the film, and Bela Lugosi's status as a somewhat washed up sex symbol. We go off on a brief tangent on how the film differs from Coppola's version, in that Coppola's version dives way deep into Dracula's backstory.
We talk more about Lugosi's stardom and his semi-feud with Boris Karloff. Justin rambles about being more frightened of Dwight Frye as Renfield than he is of Lugosi. Harker's non-presence is touched upon. The film's status as something of a keystone of Universal's legacy when it comes to horror is touched upon.
We briefly touch upon some of the things about the production of the film that we don't about, including some of the things that are clearly holdovers from when the film was a stage production.
Up next is The Creature From The Black Lagoon. Justin talks about how when he first saw Monster Squad as a child, the Gill Man was the monster that grabbed his attention the most and how for him the Gill Man is the only monster whose really withstood the test of time.
We talk about some of the underlying themes of the film, such as the unusually positive stance on science for a '50s B film, the vague touches of racism (monstrous other menacing white woman). Liam talks about his first exposure to the film.
We talk about how '50s sci fi monster movies are usually not our cup of tea. The gorgeous cinematography of the film is touched upon, as is the pacing and creature design. We talk about how the film deftly avoids the "wise indigenous person" trope but also has a touch of the previously mentioned "woman in peril from Other" trope.
We talk more about the '50s cinema tendency to portray scientists as effeminate and useless, and how this film portrays scientists not only as not effeminate but as somewhat brawny and overly traditionally masculine.
First and foremost, thank you to everyone and anyone who donated on Patreon, checked this episode out, or shared a tweet/shared a post on FB/gave us love by recommending us to someone. We love you forever for listening and donating. Any questions, comments, suggestions for movies and guests, or if you yourself want to join us for a movie viewing or even an episode, can be sent to [email protected]. We would love to hear from you! Thanks always to Justin Miller, Jacob Roberts, and Doug Tilley for their technical contributions and fliers, Mike Smaczylo for the shirts and fliers (you can check more of his work out at here), and also thanks to Josh Alvarez for the theme song, Chris, Brad, and LVAC for the support and buttons (check them out at www.xlvacx.com and on Twitter), and a HUGE thank you to anyone who retweeted us or shared something on Facebook that we posted. Follow us on Twitter and Instagram at @thehorrorbiz666, like us on Facebook at facebook.com/thehorrorbiz66, check out our Spotify account at Cinepunx, and remember to rate, review, and subscribe to us on ITunes. In fact, if you write us a review, email us with your mailing address and we'll send you some free pins and stickers!  Check out www.cinepunx.com for more info on some of our other podcasts, some ultra stylish Cinepunx related merchandise, and how you can donate to our Patreon! Until next time…thanks!