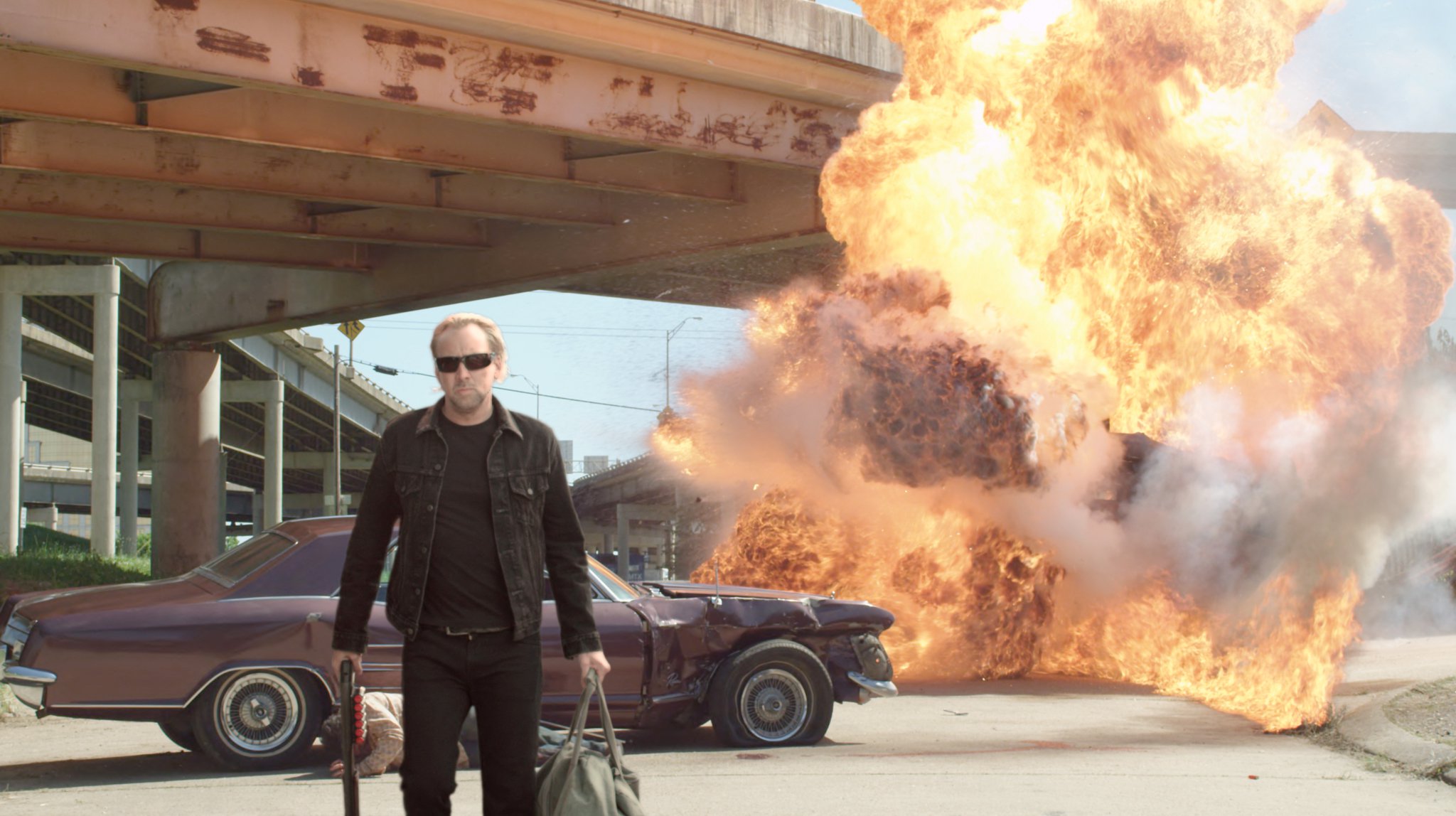 Podcast (horrorbusiness): Play in new window | Download
Subscribe: RSS
Greetings, and welcome back to Horror Business. We have one awesome episode in store for you guys. In this episode we're talking about two films involving Satanic Cults: 1968's The Devil Rides Out and 2011's Drive Angry. And, as a bonus, we're joined by the wonderful  Scott Poole, author of Monsters In America and Wasteland: The Great War And The Origins Of Modern Horror.
First and foremost, we want to give a shoutout to our sponsors over at Lehigh Valley Apparel Creations, the premiere screen-printing company of the Lehigh Valley. Chris Reject and his merry band of miscreants are ready to work with you to bring to life your vision of a t-shirt for your business, band, project, or whatever else it is you need represented by a shirt, sweater, pin, or coozy. Head on over to www.xlvacx.com to check them out. Also, thank you to our Patreon subscribers. Your support means the world to us and we are eternally grateful for that support. Thanks!
We start by briefly discussing what we've done lately involving horror. Scott talks about reading Kim Newman's Anno Dracula and revisiting the films of Yorgos Lanthimos, Liam talks about seeing The Invisible Manand White Force, and Justin talks about re-watching Terrified on Shudder, starting the television series The Plot Against America, and diving into the work of artist Junji Ito.
Up first is The Devil Rides Out. We open up by giving a brief summary of the film, and a background of the novel series that work is based on. Justin talks about how the film initially felt like it was assuming the viewer had a background knowledge of the series and how they turned him off at first but then it was something that appealed to him eventually. Some of the more interesting aspects of the films production are touched upon, as is the vague mysterious background of Christopher Lee's character.

The restrictions placed upon the film by production codes not allowing nudity are discussed. The somewhat dated nature of the film is discussed, as is Terence Fisher's work with Hammer Films.

The juxtaposition of the film as being set in the 1920's but very clearly being made in the 1960s is discussed, and we briefly talk about how the film was one of the first to feature the actual Devil as a villain.

The theme of the a rightfully distrusted aristocracy is touched upon. Richard Matheson's distinctly American stamp upon a film that is supposed to be very British is examined. Charles Gray's performance as a contrast to Christopher Lee's is discussed. Justin talks about the quaintness of the orgy scene not for its lack of nudity but more so for how at this point in time summoning merely the Devil or Satan is kind of passé. The heavy-handed Christian theology and morality is touched upon.
Up next is Drive Angry. We give a brief outline of the film. We discuss the absurdity that is the concept of a bureaucracy in Hell. Nic Cage as an "out of control proletariat" is discussed.

The like-ability of much of the cast is discussed, as is the idea of the Devil as "not that bad of a guy" who actually despises much of what is done in his name, something in line with the moral code of the Church of Satan.

The interesting idea of how Nic Cage isn't actually against anyone who has any real supernatural abilities is touched upon. Cage's career as being an actor who is strongest when he is acting opposite of a strong female lead is discussed. The weird touch of a "buddy adventure" film that the movie has is touched upon. Nic Cage's legacy as an actor is discussed.
First and foremost, thanks to Scott for joining us and talking about these movies. His books can be purchased here and he can be followed on Twitter at @monstersamerica. Thank you to everyone and anyone who donated on Patreon, checked this episode out, or shared a tweet/shared a post on FB/gave us love by recommending us to someone. We love you forever for listening and donating. Any questions, comments, suggestions for movies and guests, or if you yourself want to join us for a movie viewing or even an episode, can be sent to [email protected].  We would love to hear from you! Thanks always to Justin Miller, Jacob Roberts, and Doug Tilley for their technical contributions and fliers, Mike Smaczylo for the shirts and fliers (you can check more of his work out at here), and also thanks to Josh Alvarez for the theme song, Chris, Brad, Alexis, and LVAC for the support and buttons (check them out at www.xlvacx.com), and a HUGE thank you to anyone who retweeted us or shared something on Facebook that we posted. Follow us on Twitter and Instagram at @thehorrorbiz666, like us on Facebook, check out our Spotify account at Cinepunx, and remember to rate, review, and subscribe to us on ITunes. In fact, if you write us a review, email us with your mailing address and we'll send you some free pins and stickers!  Check out www.cinepunx.com for more info on some of our other podcasts, some ultra stylish Cinepunx related merchandise, and how you can donate to our Patreon! Until next time…thanks!