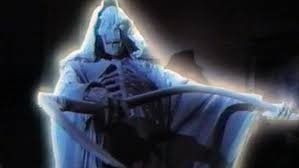 Podcast (horrorbusiness): Play in new window | Download
Subscribe: RSS
Greetings, and welcome back to Horror Business. We have one awesome episode in store for you guys. In this episode we're talking about 1986's Spookies and 1991's Popcorn.
First and foremost we want to give a shoutout to our sponsors over at Lehigh Valley Apparel Creations, the premiere screen-printing company of the Lehigh Valley. Chris Reject and his merry band of miscreants are ready to work with you to bring to life your vision of a t-shirt for your business, band, project, or whatever else it is you need represented by a shirt, sweater, pin, or coozy. Head on over to www.xlvacx.com to check them out. Also, thank you to our Patreon subscribers. Your support means the world to us and we are eternally grateful for that support. Thanks!
We start by briefly discussing what we've done lately involving horror. Justin talks about seeing Scary Stories To Tell In The Dark, Liam talks about the surprise of finding out that The Walking Dead comic book series wrapped up, and we discuss the trailers for Underwater, Antlers, The Pool, Bliss, Happy Face, Satanic Panic, Parasite, The Death Of Dick Long, The Golden Glove, Climate Of The Hunter, Scream, Queen!, Rock Paper Scissors, Something Else, and Deerskin. Justin also talks about attending Monster Mania Con in Cherry Hill last weekend.
We begin by talking about Spookies. We give a basic outline of the plot and discuss the troubled production of the film, in which the entirety of the film was shot and then the financier decided to shoot additional footage with a different director to pad the running time.
The weird phenomenon of actual adults looking for a place to drink and party in the beginning is discussed. We talk about how the movies strength (the excellent practical effects) is also is its biggest weakness, in that the film is clearly just an extended set up to show off the various effects.
The unfortunate problematic nature of the Asian spider women is touched upon. Some of our favorite parts of the movie are discussed. We talk about the phenomenon of a bad movie being made earnestly being somewhat redeeming.
We conclude by talking about how despite being flawed it is still a rather charming movie, and how it's a shame it's so hard to find on home media.
Next up is Popcorn. We give a brief outline of the movie and discuss how it has developed a cult following since it's been released, despite being widely panned critically. We talk about the movie's failed attempt at offering some kind of "meta" commentary on slasher films. The troubled production of the movie is touched upon.
We talk about what doesn't work for the movie, including lackluster performances, disjointed narratives, and a weak storyline. Justin argues that the movie isn't clever or good enough to accomplish what it sets out to do, which is lightly parody and skewer the William Castle style gimmicks of 1950s/1960s horror and scifi movies.
The films attempt at being subversive and failing is touched upon. Liam argues that movie actually succeeds at being "respectful" to the movies it's attempting to skewer. Some of inconsistencies in the movie are discussed
As always thanks to everyone and anyone who donated on Patreon, checked this episode out, or shared a tweet/shared a post on FB/gave us love by recommending us to someone. We love you forever for listening. Any questions, comments, suggestions for movies and guests, or if you yourself want to join us for a movie viewing or even an episode, can be sent to [email protected]. We would love to hear from you! Thanks always to Justin Miller, Jacob Roberts, and Doug Tilley for their technical contributions and fliers, Mike Smaczylo for the shirts and fliers (you can check more of his work out at here), and also thanks to Josh Alvarez for the theme song, Chris, Brad, Alexis, and LVAC for the support and buttons (check them out at www.xlvacx.com), and a HUGE thank you to anyone who retweeted us or shared something on Facebook that we posted. Follow us on Twitter and Instagram at @thehorrorbiz666, like us on Facebook at facebook.com/thehorrorbiz66, check out our Spotify account at Cinepunx, and remember to rate, review, and subscribe to us on ITunes. In fact, if you write us a review, email us with your mailing address and we'll send you some free pins and stickers! Check out www.cinepunx.com for more info on some of our other podcasts, some ultra stylish Cinepunx related merchandise, and how you can donate to our Patreon! Until next time…thanks!