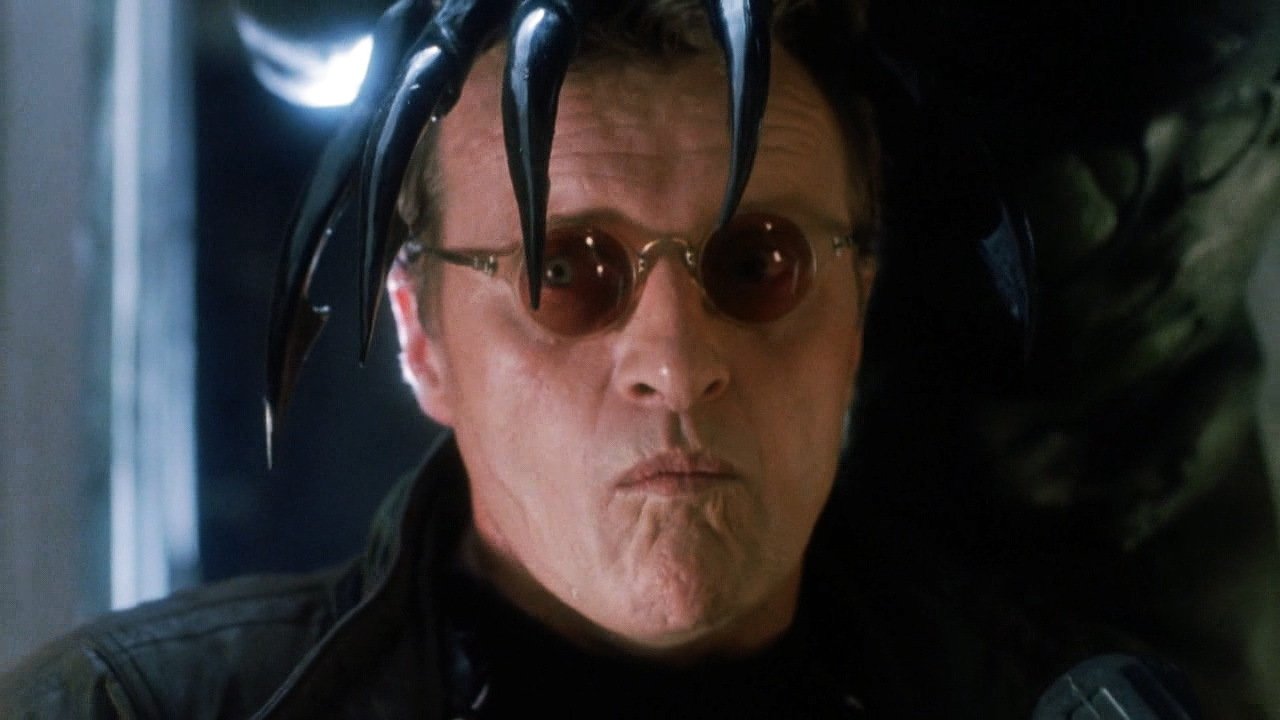 Podcast (horrorbusiness): Play in new window | Download
Subscribe: RSS
Greetings, and welcome back to Horror Business. We have one awesome episode in store for you guys. In this episode we're talking about creature features with 1983's The Being and 1992's Split Second.
First and foremost we want to give a shoutout to our sponsors over at Lehigh Valley Apparel Creations, the premiere screen-printing company of the Lehigh Valley. Chris Reject and his merry band of miscreants are ready to work with you to bring to life your vision of a t-shirt for your business, band, project, or whatever else it is you need represented by a shirt, sweater, pin, or coozy. Head on over to www.xlvacx.com to check them out. Also, thank you to our Patreon subscribers. Your support means the world to us and we are eternally grateful for that support. Thanks!
We start by talking about what we've seen or done lately in the field of horror. Liam talks about seeing the film A Hole In The Ground, and Justin talks about seeing The Possession Of Hannah Grace, I Think We're Alone Now, and Lords Of Chaos.
We begin by talking about The Being. Immediately we discuss how the film was very clearly a vanity project for the produce Bill Osco, who had a starring role in the film. Osco's "career" is discussed. We are openly befuddled at how a movie that has so many accomplished actors in it can be so bad.
We discuss the film's lack of coherency, poor effects, confusing narrative, and horrible editing. Jackie Kong's hands being tied during the filming of this movie is discussed.
Next up is 1992's Split Second. We begin by giving a brief summation of the film. Liam argues that the movie is very heavily influenced by the comic book series Heavy Metal.
The mixing of genres that the movie uses, be they cyberpunk, neo noir, horror, and sci fi, is touched upon. The movies sense of being very "90s" is discussed. The creature design is touched upon. Rutger Hauer's innovation of the "hardboiled cop" trope is discussed, in that he brings a sense of vulnerability and fragility to the character.
Kim Cattrell's acting is touched upon, as is the fact that she is more than just a romantic subplot in the movie, in that she plays the role of anchoring Hauer's character in reality and sanity. There is more discussion on the similarities with Heavy Metal. Some of the shortcomings of the movie are discussed, and we postulate that this is a movie that could benefit from a remake.
As always thanks to everyone and anyone who donated on Patreon, checked this episode out, or shared a tweet/shared a post on FB/gave us love by recommending us to someone. We love you forever for listening. Any questions, comments, suggestions for movies and guests, or if you yourself want to join us for a movie viewing or even an episode, can be sent to [email protected]. We would love to hear from you! Thanks always to Justin Miller and Doug Tilley for their technical contributions and fliers, Mike Smaczylo for the shirts and fliers (you can check more of his work out at here), and also thanks to Josh Alvarez for the theme song, Chris, Brad, Alexis, and LVAC for the support and buttons (check them out at www.xlvacx.com), and a HUGE thank you to anyone who retweeted us or shared something on Facebook that we posted. Follow us on Twitter and Instagram at @thehorrorbiz666, like us on Facebook at facebook.com/thehorrorbiz66, and remember to rate, review, and subscribe to us on ITunes. In fact, if you write us a review, email us with your mailing address and we'll send you some free pins and stickers! Check out www.cinepunx.com for more info on some of our other podcasts, some ultra stylish Cinepunx related merchandise, and how you can donate to our Patreon! Until next time…thanks!