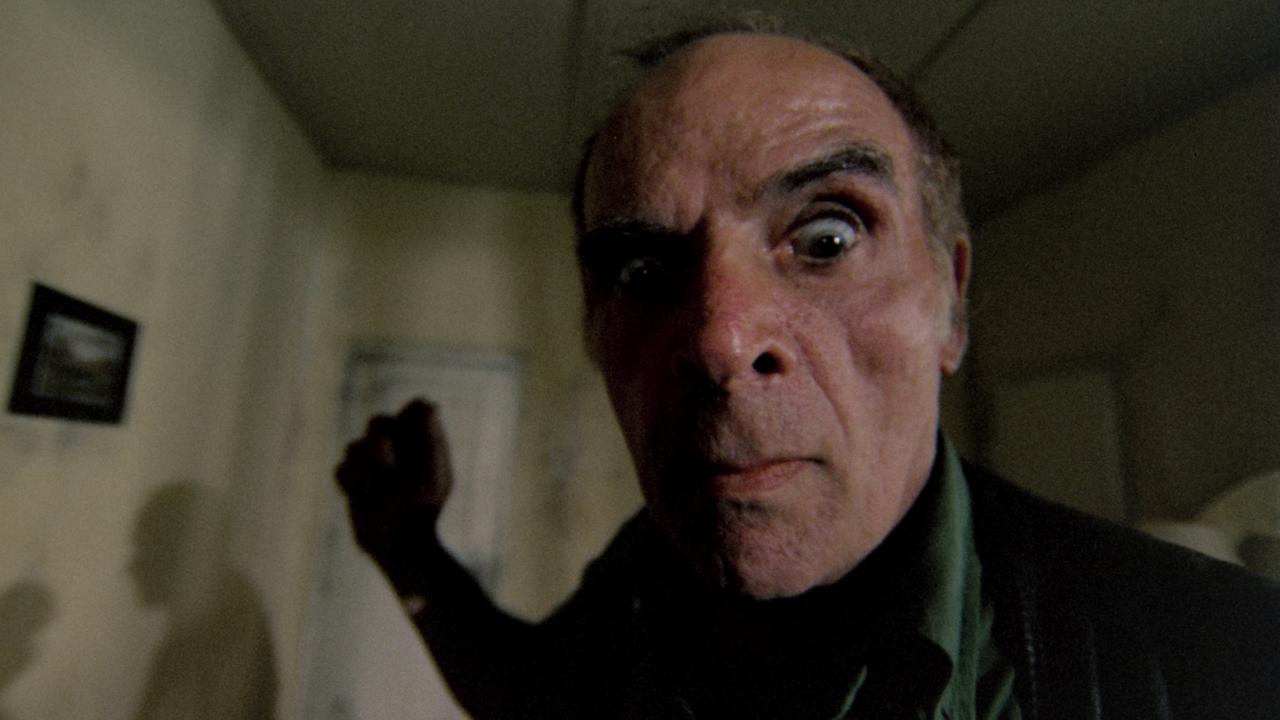 Podcast (horrorbusiness): Play in new window | Download
Subscribe: RSS
Greetings, and welcome back to Horror Business! We have got one WILD episode in store you guys. As always thank you for listening and we hope you enjoy the episode!
First and foremost, we want to give a shoutout to our sponsors over at Lehigh Valley Apparel Creations, the premiere screenprinting company of the Lehigh Valley. Chris Reject and his merry band of miscreants are ready to work with you to bring to life your vision of a tshirt for your business, band, project, or whatever else it is you need represented by a shirt, sweater, pin, or coozy. Head on over to www.xlvacx.com to check them out. Thanks!
This episode we are continuing our series on the concept of animal horror, with two films from 1972: Night Of 1000 Cats and Pigs.
We begin by talking about what horror related things we had done lately. Liam talks about the recent 3-D film festival 3D DEMENTIA by Exhumed Films he went to, and Justin talks about seeing Annabelle: Origin, seeing Jaws at the Frank Banko Ale House in Bethlehem, and viewing The Devil's Candy and Green Inferno.
Up first we talk about 1972's Night Of 1000 Cats. We begin by pointing out that unlike the other films we've covered for this series, both films in this episode do not feature the titular animals as the main antagonists, but are instead titled as such for ease of marketing.
We then briefly discuss Hugo Stiglitz's career, and how his character in this film is an extension of the character he often plays. We talk about the varying cuts of the film and how those different cuts affect the perception of the film.
The basic plot of the film is given, and criticism of the poor cutting of the film is discussed. The treatment of the animals in the film is discussed, as is Hugo's relationship with his sidekick Gorgo.
How the film treats pathological disorders related to compulsive killing is discussed. Finally, we talk about that while the cats are not heavily featured as antagonists, they are used to portray the mental state of the character of Hugo in that he is often times on the verge of frenzy, and his psychosis is something struggling to get out.
Next is 1972's Pigs. We talk about the film's numerous titles, and how each title was done in an attempt to cash in on some cinematic trend or another by adding or deleting scenes after the film had been initially released.
We give a basic plot outline of the version we saw, and discuss the surprising quality of the film given the production value. We talk about how the film could actually be two separate films, given the two main plotlines actually being whole in and of themselves. The acting, cinematography, and soundtrack are briefly touched upon.
We talk about the main characters remaining largely sympathetic throughout the film, while the murder victims being surprisingly unsympathetic.
As with the first film, we talk about how the state of the titular animals is used to portray an internal mental state of the characters.
As always thanks to everyone and anyone who checked this episode out, or shared a tweet/shared a post on FB/gave us love by recommending us to someone. We love you forever for listening. Any questions, comments, suggestions for movies and guests, or if you yourself want to join us for a movie viewing or even an episode, can be sent to [email protected]. We would love to hear from you! Thanks always to Justin Miller and Doug Tilley for their technical contributions and fliers, Mike Smaczylo for the awesome fliers, and also thanks to Josh "877 Cash Now" Alvarez for the theme song, Chris and LVAC for the support and buttons (check them out at www.xlvacx.com), and a HUGE thank you to anyone who retweeted us or shared something on Facebook that we posted. Also, a very special thank you to Jeff Thibault for hooking us up with a bumper from the great Jeffrey Coombs this past weekend at Monster Mania Con. Follow us on Twitter at @thehorrorbiz666, like us on Facebook at facebook.com/thehorrorbiz66, and remember to rate, review, and subscribe to us on ITunes. In fact, if you write us a review, email us with your mailing address and we'll send you some free pins and stickers! Check out www.cinepunx.com for more info on some of our other podcasts and how you can donate to our Patreon! Until next time…thanks!