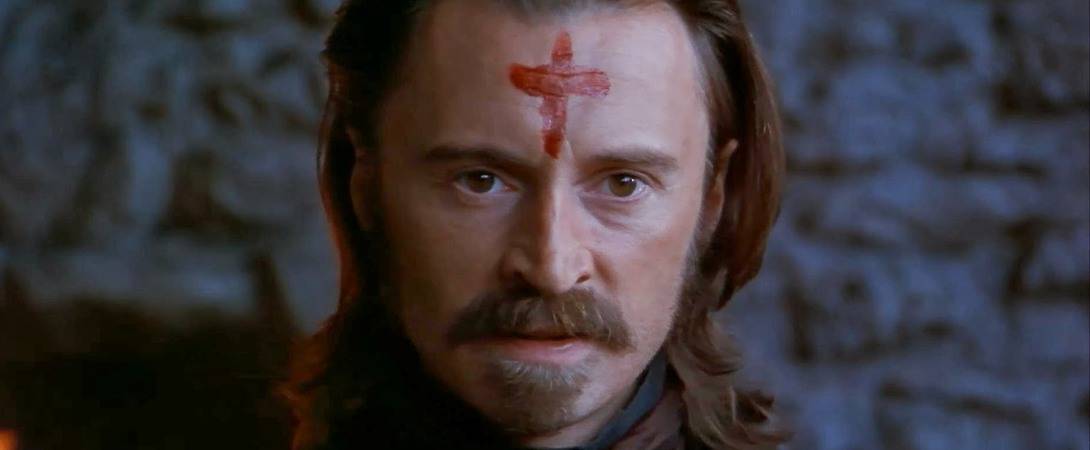 Podcast (horrorbusiness): Play in new window | Download
Subscribe: RSS
Greetings, and welcome back to Horror Business. We have one awesome episode in store for you guys, because we're talking 1999's Ravenous and 2016's Raw.
First, and as always, thank you to our Patreon subscribers. Your support means the world to us and we are eternally thankful. If you would like to become a Patron, head to patreon.com/cinepunx. Thanks in advance! Also, a huge thank you to the fine folks over at Lehigh Valley Apparel Creations, the premiere screen-printing company of the Lehigh Valley. Chris Reject and his merry band of miscreants are ready to work with you to bring to life your vision of a t-shirt for your business, band, project, or whatever else it is you need represented by a shirt, sweater, pin, or koozie. Head on over to www.xlvacx.com to check them out. Thank you also to Essex Coffee Roasters, our newest sponsor. Head to www.essexcoffeeroasters.com to check out their fine assortment of coffee and enter CINEPUNX in the promo code for ten percent off your order!
We start by talking about what we've done involving horror recently. Liam talks about what few horror jawns he's watched for miscellaneous Cineween events, including Scream For Help and The Haunting Of Hill House. Justin talks about seeing The Man in the White Van, Don't Look Away, V/H/S/85, The Exorcist: Believer, and Totally Killer.
Up first is Ravenous. We give a summary of the plot and Justin talks about the first time he heard of the film when it first came out and the person telling him about it found the chase scene with Jeremy Davies overlaid with jaunty banjo music to be rather effective and unsettling, as well as the movie tickling his strange obsession with the Sierra Nevadas and the Donner Party.
Liam talks about how the film has been one of his favorites of that era for a long time. We discuss the debate as to whether the film is a horror film, or a western, or a black comedy, or whatever, and how the dread in the film is undeniably something present in a horror film.
We talk about the homoerotic subtext of the film and the complicated legacy of queer coding villains, as well as the very real history of the Donner party being led astray for the sake of profit.
We briefly talk about Robert Carlyle and his mastery in this film. We discuss the problematic history of actor Jeffrey Jones.
            Up next is Raw. We recall our first times seeing the film and how impressive it is visually, from the lighting to the cinematography, the editing, everything, and how that's done without coming off as pretentious.
Liam talks about how the film has a lot in common with Ginger Snaps, in that it combines an anxiety towards one's body, sisterhood, and blossoming sexuality. We talk about the intense hazing rituals at veterinary schools in France and how that shapes the story.
Some of the more overly grotesque scenes in the film are discussed and we dive into the main character's slow turn into something other.
Liam muses on how the film is about love sometimes being learning to live with a human darkness.
As always thank you for listening and to everyone and anyone who donated on Patreon, checked this episode out, or shared a tweet/shared a post on FB/gave us love by recommending us to someone. We love you forever for listening and donating. Any questions, comments, suggestions for movies and guests, or if you yourself want to join us for a movie viewing or even an episode, can be sent to [email protected]. We would love to hear from you! Thanks always to Justin Miller, Jacob Roberts, Paul Sharkey, and Doug Tilley for their technical contributions and fliers, Mike Smaczylo for the shirts and fliers (you can check more of his work out at here), and also thanks to Josh Alvarez for the theme song, Chris, Brad, and LVAC for the support and buttons (check them out at www.xlvacx.com and on Twitter), Essex Coffee Roasters (www.essexcoffeeroasters.com) and a HUGE thank you to anyone who retweeted us or shared something on Facebook that we posted. Follow us on Twitter and Instagram at @thehorrorbiz666, like us on Facebook at facebook.com/thehorrorbiz66, check out our Spotify account at Cinepunx, and remember to rate, review, and subscribe to us on ITunes. In fact, if you write us a review, email us with your mailing address and we'll send you some free pins and stickers!  Check out www.cinepunx.com for more info on some of our other podcasts, some ultra stylish Cinepunx related merchandise, and how you can donate to our Patreon! Until next time…thanks!