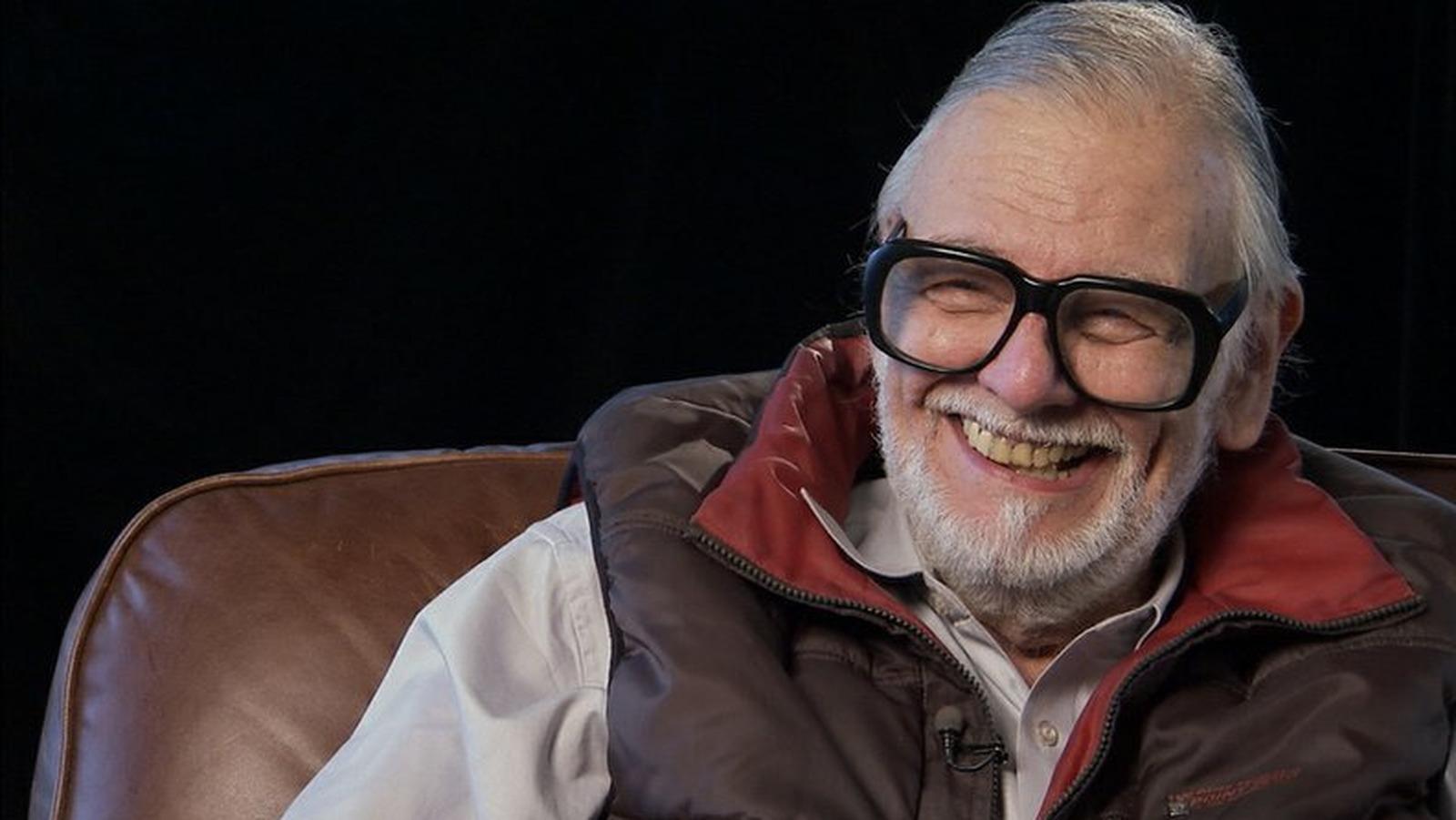 Podcast (horrorbusiness): Play in new window | Download
Subscribe: RSS
            Greetings, and welcome back to Horror Business. We have one awesome episode in store for you guys because we're talking two George Romero films: 1988's Monkey Shines and 1993's The Dark Half.
First off thank you to the fine folks over at Lehigh Valley Apparel Creations, the premiere screen-printing company of the Lehigh Valley. Chris Reject and his merry band of miscreants are ready to work with you to bring to life your vision of a t-shirt for your business, band, project, or whatever else it is you need represented by a shirt, sweater, pin, or coozy. Head on over to www.xlvacx.com to check them out. Thank you also to Essex Coffee Roasters, our newest sponsor. Head to www.essexcoffeeroasters.com to check out their fine assortment of coffee and enter CINEPUNX in the promo code for ten percent off your order! And as always thank you to our Patreon subscribers. Your support means the world to us and we are eternally thankful. If you would like to become a Patron, head to patreon.com/cinepunx. Thanks in advance!
We start by talking about what we've done involving horror recently. We talk about the season finale of The Last Of Us, the films M3GAN, Puss In Boots: The Last Wish, and Liam talks about the show Owl House.
Up first is Monkey Shines. Justin talks about how the poster of this movie used to frighten him quite badly as a child and Liam talks about writing it off until seeing it as an adult and realizing it was a Romero film. We briefly discuss our unfamiliarity with the politics of the film's depiction of the quadriplegic community.
We discuss the film's depiction of a man who has been rendered less than a child and robbed of his dignity and using this as a source of horror in addition to the killer monkey.
We talk about how Ella the monkey's obsession with Allen is also used as a source of horror, and Allen's inability to control his own thoughts. We talk about the film's very "80s" idea of science gone wrong subplot. Liam points out that even though the central premise is ridiculous the movie still works.
We talk about the performances of the characters, and how they make the film more believable as a man being worn down not just by his condition but also by the influence of the monkey.
Justin talks about how the film's excessive subplots weigh it down and how the film's depiction of sexuality is somewhat stunted and stilted. We talk about the ending of the film and how it somewhat nullifies Allen's struggles throughout the film.
            Up next is The Dark Half. Justin gives a brief history on the story of Stephen King's pseudonym "Richard Bachman" being exposed back in the mid-80's and The Dark Half being his reaction to being outed as Bachman.
Liam talks about what he sees as the weakest aspect of the film, which is the casting of Timothy Hutton as both Thad Beaumont and George Stark.
Justin talks about how the film loses an important idea the novel presents, which is that George Stark is largely just another character that Thad Beaumont has created. We talk about how Hutton is quite effective as Thad Beaumont but lackluster as George Stark.
We briefly talk about the history of Castle Rock in the work of Stephen King, and how Michael Rooker is uncharacteristically out of place in this film. We discuss how the film does away with some of the more interesting elements of the book in favor of being flashier film.
First and foremost, as always thank you for listening and to everyone and anyone who donated on Patreon, checked this episode out, or shared a tweet/shared a post on FB/gave us love by recommending us to someone. We love you forever for listening and donating. Any questions, comments, suggestions for movies and guests, or if you yourself want to join us for a movie viewing or even an episode, can be sent to [email protected]. We would love to hear from you! Thanks always to Justin Miller, Jacob Roberts, Paul Sharkey, and Doug Tilley for their technical contributions and fliers, Mike Smaczylo for the shirts and fliers (you can check more of his work out at here), and also thanks to Josh Alvarez for the theme song, Chris, Brad, and LVAC for the support and buttons (check them out at www.xlvacx.com and on Twitter), Essex Coffee Roasters (www.essexcoffeeroasters.com) and a HUGE thank you to anyone who retweeted us or shared something on Facebook that we posted. Follow us on Twitter and Instagram at @thehorrorbiz666, like us on Facebook at facebook.com/thehorrorbiz66, check out our Spotify account at Cinepunx, and remember to rate, review, and subscribe to us on ITunes. In fact, if you write us a review, email us with your mailing address and we'll send you some free pins and stickers!  Check out www.cinepunx.com for more info on some of our other podcasts, some ultra stylish Cinepunx related merchandise, and how you can donate to our Patreon! Until next time…thanks!