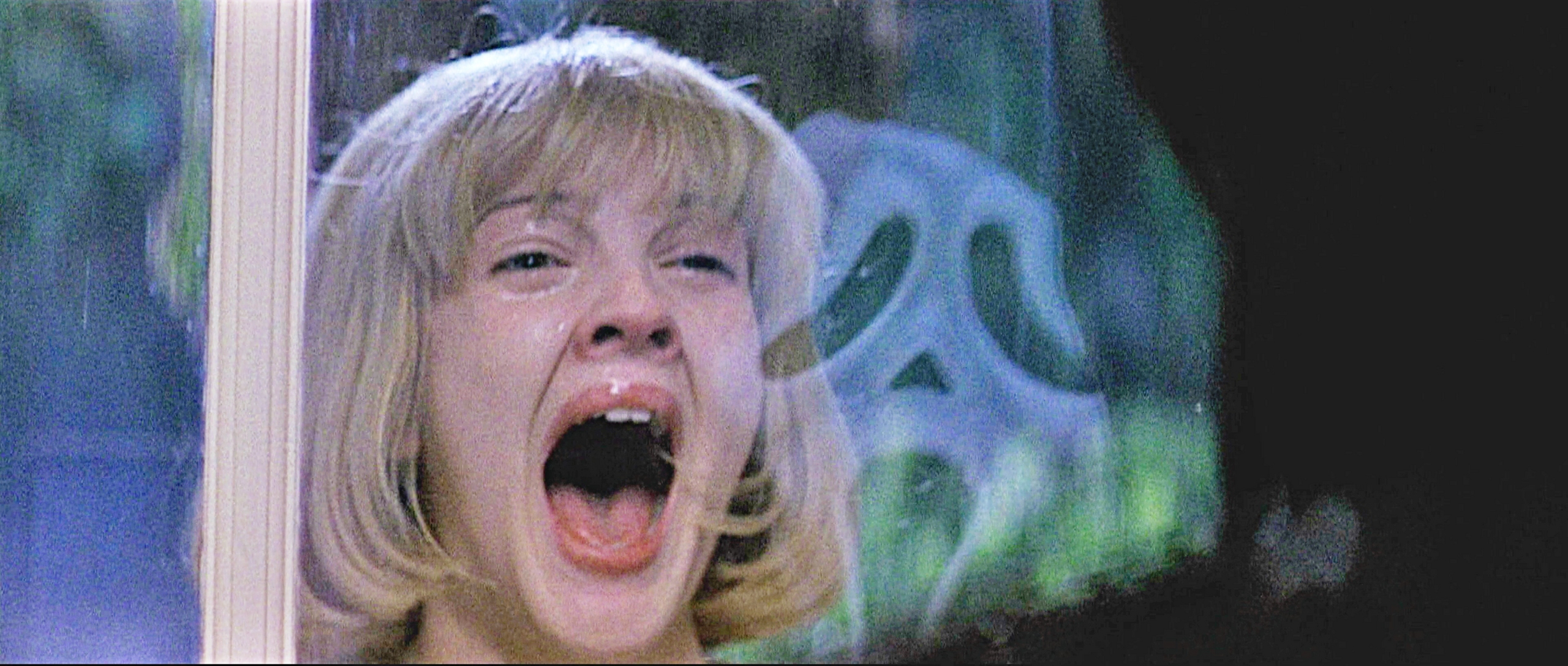 Podcast (horrorbusiness): Play in new window | Download
Subscribe: RSS
            Greetings, and welcome back to Horror Business. We have one awesome episode in store for you guys because we're talking 1982's The New York Ripper and 1996's Scream and we're joined by Butcher of the powerviolence-esque band Griphook!
First off thank you to the fine folks over at Lehigh Valley Apparel Creations, the premiere screen-printing company of the Lehigh Valley. Chris Reject and his merry band of miscreants are ready to work with you to bring to life your vision of a t-shirt for your business, band, project, or whatever else it is you need represented by a shirt, sweater, pin, or coozy. Head on over to www.xlvacx.com to check them out. Thank you also to Essex Coffee Roasters, our newest sponsor. Head to www.essexcoffeeroasters.com to check out their fine assortment of coffee and enter CINEPUNX in the promo code for ten percent off your order! And as always thank you to our Patreon subscribers. Your support means the world to us and we are eternally thankful. If you would like to become a Patron, head to patreon.com/cinepunx. Thanks in advance!
We start by talking about some of the stuff involving horror recently. Butcher talks about revisiting A Nightmare On Elm St and continuing a rewatch of The X-Files, as well as finally seeing Dracula Sucks! Liam talks about seeing the films Pandemonium and Attachment, as well as the HBO series The Last Of Us. Justin talks about watching the film Holes In The Sky on Tubi.
            We start with The New York Ripper. Justin begins by talking about how badly shaken he was by the fact that the killer spoke in an angry Donald Duck voice. Butcher talks about seeing this movie for the first time as a teenager, and how a person's opinion of it is a barometer of taste for him.
Justin talks about how for a Fulci film this film is surprisingly restrained. Liam talks about how this film might have Fulci's best visual work, and how even though it's entirely free of any supernatural elements it still maintains a nightmarish atmosphere. We discuss the films violent treatment of women, and how this may have been Fulci's attempt at criticizing men for how they treat women.
We talk about the shockingly sad ending and how it's even grimmer than many of his other endings. We dissect the concept of the film as either a giallo or a traditional slasher, with the consensus being it's a traditional slasher with elements of giallo as opposed to a straight up giallo.
We discuss the films usage of red herrings and how it was somewhat of a bold choice in giving a rather obvious hint as to who the killer is very early on.
We talk about some of the scenes that were upsetting the most to us. We discuss the film's version of New York City and how that version has been lost to consumerism.
            Up next is Scream. We talk about how unlike most other "meta" horror films, this film succeeds at being a horror film about horror films. Butcher talks about seeing the film as a child on accident and then seeing Scream 4 in high school and how the franchise is one of his favorites.
We discuss how the film has existed far enough out for the source material that it is successfully self-referential, and how the film has since been ingratiated into American pop culture in a similar way that Jaws was.
Justin talks about how despite being a fan of slashers as a whole or even the Scream franchise he still understands and recognizes the impact the film had on the genre, and how even though he finds the film kind of grating at this point it's not the films' fault per se but more so the culture around the film.
We talk about how the film's release was a "moment" in horror and how it was Wes Craven's last great film. Justin talks about how the fact that it spawned a franchise is almost detrimental because it seemed to skewer the franchise machines that a lot of horror films had become.
We talk about how sometimes in the horror genre the "shitty cash ins" on movie trends and franchises can be surprisingly good. Liam talks about where he was as a horror fan when the first film dropped, and how the film made horror "cool" again. We discuss how most characters in the film who are largely insufferable is mostly due to "teenagers".
First and foremost, thanks to Butcher for joining us. And as always thank you for listening and to everyone and anyone who donated on Patreon, checked this episode out, or shared a tweet/shared a post on FB/gave us love by recommending us to someone. We love you forever for listening and donating. Any questions, comments, suggestions for movies and guests, or if you yourself want to join us for a movie viewing or even an episode, can be sent to[email protected]. We would love to hear from you! Thanks always to Justin Miller, Jacob Roberts, Paul Sharkey, and Doug Tilley for their technical contributions and fliers, Mike Smaczylo for the shirts and fliers (you can check more of his work out at here), and also thanks to Josh Alvarez for the theme song, Chris, Brad, and LVAC for the support and buttons (check them out at www.xlvacx.com) and on Twitter), Essex Coffee Roasters (www.essexcoffeeroasters.com) and a HUGE thank you to anyone who retweeted us or shared something on Facebook that we posted. Follow us on Twitter and Instagram at @thehorrorbiz666, like us on Facebook at facebook.com/thehorrorbiz66, check out our Spotify account at Cinepunx, and remember to rate, review, and subscribe to us on ITunes. In fact, if you write us a review, email us with your mailing address and we'll send you some free pins and stickers!  Check outwww.cinepunx.com for more info on some of our other podcasts, some ultra stylish Cinepunx related merchandise, and how you can donate to our Patreon. Until next time…thanks!