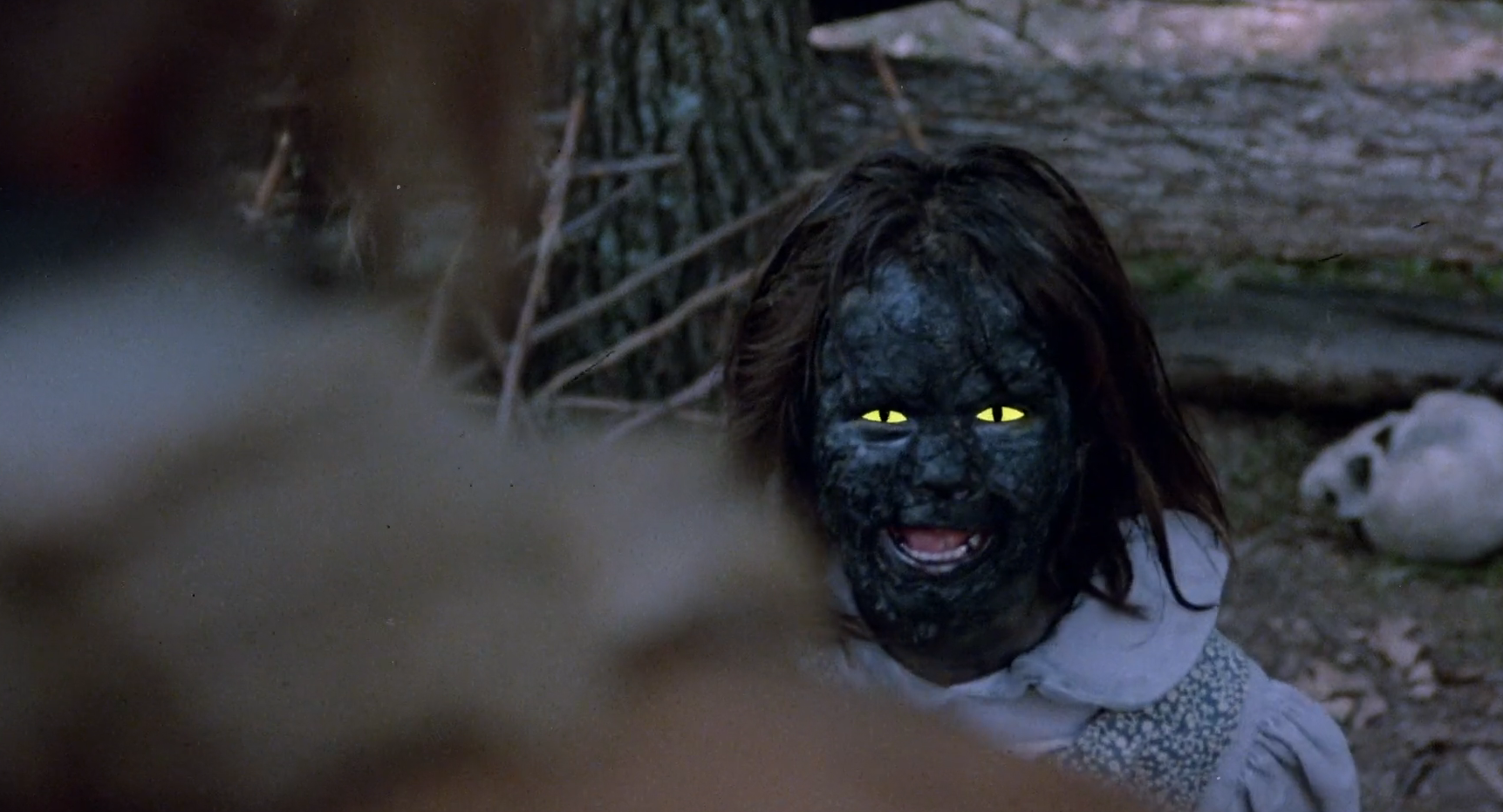 Podcast (horrorbusiness): Play in new window | Download
Subscribe: RSS
Greetings, and welcome back to Horror Business. We have one awesome episode in store for you guys because we're talking folk horror with 1967's Viy and 1983's Eyes Of Fire. Both films are currently available on Shudder!
First off thank you to the fine folks over at Lehigh Valley Apparel Creations, the premiere screen-printing company of the Lehigh Valley. Chris Reject and his merry band of miscreants are ready to work with you to bring to life your vision of a t-shirt for your business, band, project, or whatever else it is you need represented by a shirt, sweater, pin, or coozy. Head on over to www.xlvacx.com to check them out. Thank you also to Essex Coffee Roasters, our newest sponsor. Head to www.essexcoffeeroasters.com to check out their fine assortment of coffee and enter CINEPUNX in the promo code for ten percent off your order! And as always thank you to our Patreon subscribers. Your support means the world to us and we are eternally thankful. If you would like to become a Patron, head to patreon.com/cinepunx. Thanks in advance!
We start by talking about some of the stuff involving horror recently. We discuss the Showtime series Yellowjackets.
We start with Viy. We briefly discuss the films history, in that it is the only horror film released in the Soviet Union, and how it's based upon the same source material as Bava's Black Sunday.
Justin talks about how the film initially wasn't to his liking due to the protagonist's tendency to "yuck it up" and play the oaf, but later during the films climax he found the film quite frightening.
Liam talks about how early on the film resembles a silent film with sound. The practical effects of the film are discussed, as is the concept of the film as a criticism of the church.
Liam argues that the film is a folk horror film mostly because it is a folk tale and how the antagonist ends up not being Satan but instead a vaguely pagan god-monster.
Up next is Eyes Of Fire. We discuss how we not only both saw the film for the first time at Horrorthon in 2016 but also it was the first time we'd even heard of the film, which is a shame because it's quite good. We talk about how the film is quite good despite many of the special effects failing, and Justin talks about how this actually makes the film scarier because it lends the film a "weird nightmarish feel".
We talk about some of the truly horrific imagery of the film, especially the "wood witch". We discuss how the film relies on a truly unknowable source of horror, in that it eschews traditional horrific imagery and instead goes off in truly bizarre directions to frighten the viewer.
We discuss how the film avoids the trappings of colonial/folk horror stories in which colonists are pitted against Native American spirits or Native Americans are pitted against evil colonists and instead pits colonists against an evil that is entirely outside the Native American lore and remains entirely unexplained.
We talk about the idea of frontier America as a strange untamed land full of monsters as symbolic of imperial/colonialist fantasies is problematic but the idea of frontier America as a place full of literal monsters is fascinating.
First and foremost, thank you for listening and to everyone and anyone who donated on Patreon, checked this episode out, or shared a tweet/shared a post on FB/gave us love by recommending us to someone. We love you forever for listening and donating. Any questions, comments, suggestions for movies and guests, or if you yourself want to join us for a movie viewing or even an episode, can be sent to [email protected]. We would love to hear from you! Thanks always to Justin Miller, Jacob Roberts, Paul Sharkey, and Doug Tilley for their technical contributions and fliers, Mike Smaczylo for the shirts and fliers (you can check more of his work out at here), and also thanks to Josh Alvarez for the theme song, Chris, Brad, and LVAC for the support and buttons (check them out at www.xlvacx.com and on Twitter), Essex Coffee Roasters (www.essexcoffeeroasters.com) and a HUGE thank you to anyone who retweeted us or shared something on Facebook that we posted. Follow us on Twitter and Instagram at @thehorrorbiz666, like us on Facebook at facebook.com/thehorrorbiz66, check out our Spotify account at Cinepunx, and remember to rate, review, and subscribe to us on ITunes. In fact, if you write us a review, email us with your mailing address and we'll send you some free pins and stickers!  Check out www.cinepunx.com for more info on some of our other podcasts, some ultra stylish Cinepunx related merchandise, and how you can donate to our Patreon! Until next time…thanks!