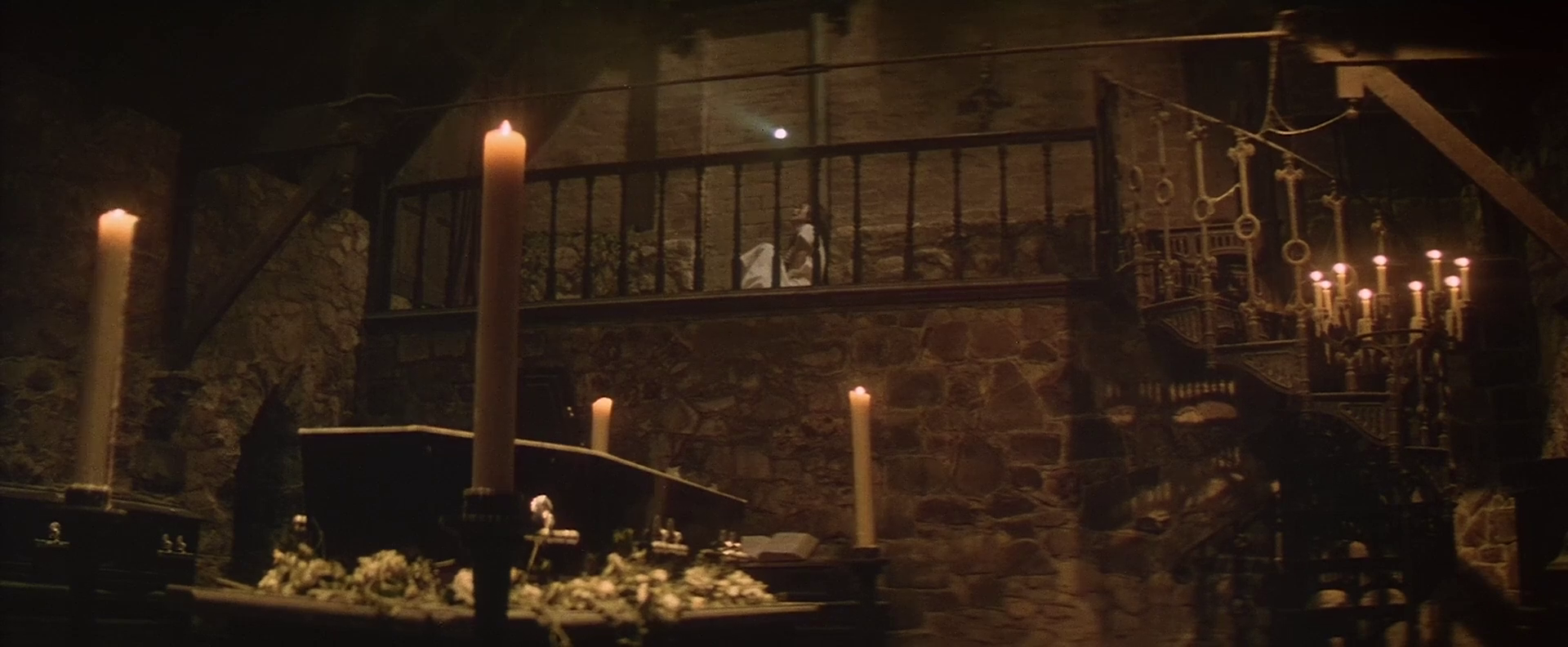 Podcast (horrorbusiness): Play in new window | Download
Subscribe: RSS
Greetings, and welcome back to Horror Business. We have one awesome episode in store for you guys because we're talking 1979's Thirst and 1990's Pale Blood.
We start by talking about some of the stuff involving horror recently. Liam talks about some of the films he saw for Fantasia Fest, including When I Consume You, and he and Justin talk about The Night House.
We start with Thirst. Justin talks about some of the superficial similarities between this film and Blade 3 and Daybreakers and how the film explores the concept of upper-class individuals consuming, in some way, middle and lower class individuals and how that relates to late stage capitalism. Liam talks about the "haunting" concept of those being consumed willingly going to their fates.
Justin talks about the idea of an audience surrogate and how the film successfully pulled that off. The ambiguity of whether these people are actual vampires is touched upon, as none of them have any "powers" so to speak that traditional vampires have.
The parallels between the vampires in the film and historical colonists is touched upon, and Liam argues that the film, despite being low budget and "cheap", is nonetheless a smart film. We talk about how the film is a parallel to factory farms vs. small, family-owned farms.
Up next is Pale Blood. We talk about how the film feels very "90's" in production and effects. We talk about the band Agent Orange being in the film. We talk about the film's resemblance to Hong Kong action movies due to it being shot in Hong Kong.
We talk about how the movie resembles something produced for Cinemax in the early to mid-90s.We discuss how despite lacking the trappings of most early '90s horror action movies (gore and nudity) it's still a fun movie.
The movie telegraphing its "twist" is touched upon. The melodramatic nature of the lead actor is touched upon.
First and foremost thank you everyone and anyone who donated on Patreon, checked this episode out, or shared a tweet/shared a post on FB/gave us love by recommending us to someone. We love you forever for listening and donating. Any questions, comments, suggestions for movies and guests, or if you yourself want to join us for a movie viewing or even an episode, can be sent to [email protected]. We would love to hear from you! Thanks always to Justin Miller, Jacob Roberts, Paul Sharkey, and Doug Tilley for their technical contributions and fliers, Mike Smaczylo for the shirts and fliers (you can check more of his work out at here), and also thanks to Josh Alvarez for the theme song, Chris, Brad, and LVAC for the support and buttons (check them out at www.xlvacx.com and on Twitter), Essex Coffee Roasters (www.essexcoffeeroasters.com) and a HUGE thank you to anyone who retweeted us or shared something on Facebook that we posted. Follow us on Twitter and Instagram at @thehorrorbiz666, like us on Facebook at facebook.com/thehorrorbiz66, check out our Spotify account at Cinepunx, and remember to rate, review, and subscribe to us on ITunes. In fact, if you write us a review, email us with your mailing address and we'll send you some free pins and stickers!  Check out www.cinepunx.com for more info on some of our other podcasts, some ultra stylish Cinepunx related merchandise, and how you can donate to our Patreon! Until next time…thanks!