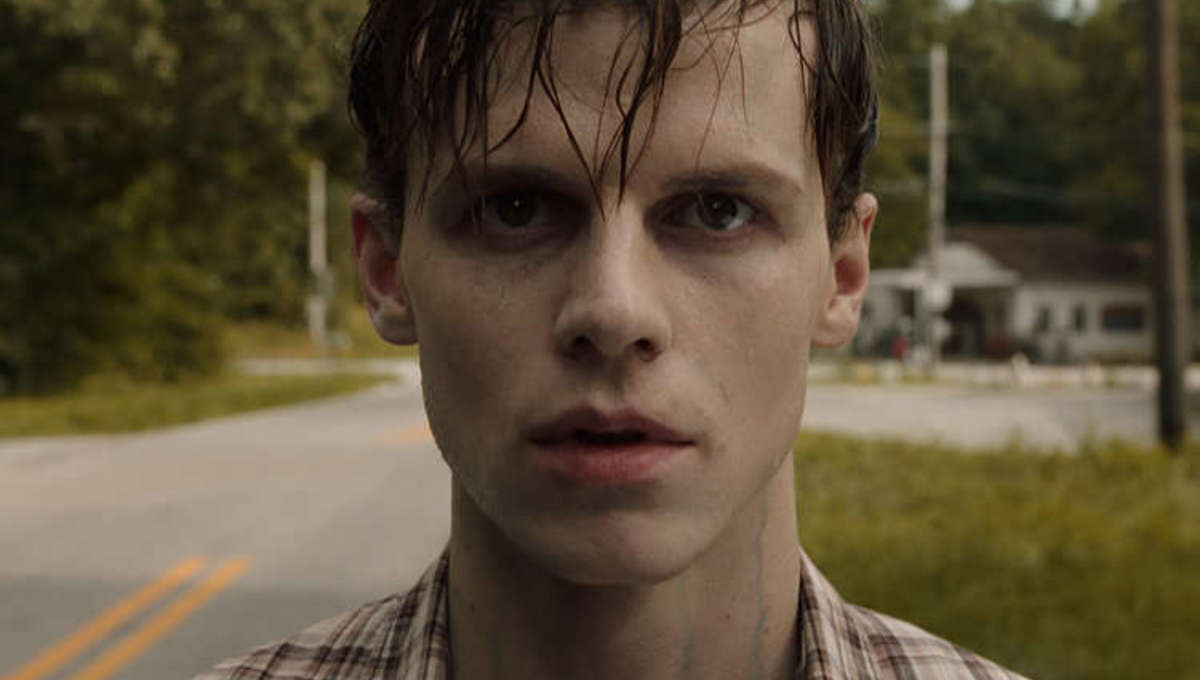 Podcast (horrorbusiness): Play in new window | Download
Subscribe: RSS
Greetings, and welcome back to Horror Business. We have one awesome episode in store for you guys because we're joined by fellow Cinepunk Rob Skvarla. We're talking about the most recent entry in The Conjuring franchise, The Devil Made Me Do It and the impact of the Warrens on the realm of horror. It's a little different than our usual episode format, but it was a lot of fun doing this and we're excited for you guys to hear it. First off thank you to the fine folks over at Lehigh Valley Apparel Creations, the premiere screen-printing company of the Lehigh Valley. Chris Reject and his merry band of miscreants are ready to work with you to bring to life your vision of a t-shirt for your business, band, project, or whatever else it is you need represented by a shirt, sweater, pin, or coozy. Head on over to www.xlvacx.com to check them out. Thank you also to Essex Coffee Roasters, our newest sponsor. Head to www.essexcoffeeroasters.com to check out their fine assortment of coffee, and enter CINEPUNX in the promo code for ten percent off your order! And as always thank you to our Patreon subscribers. Your support means the world to us and we are eternally thankful. If you would like to become a Patron, head to patreon.com/cinepunx. Thanks in advance!
We start by talking about some of the stuff involving horror recently and go off on something of a tangent on the recent Disney film Cruella, and the phenomenon of giving villains origin stories to cash in on nostalgia.
We talk about the Warrens, who they were, and their background in culture. Rob lays out a thesis that the success of the Warrens' grift is tied in with the larger far right religious culture as a whole, and talks about watching the film Things on Shudder. We also briefly talk about the recent New York Times report on UFOs, and Liam talks about starting (but not finishing) the film Séance, and watching the trailers for the films Son, Blood Red Sky, and Witch Hunt. Justin talks about some of the recent screenings at the Mahoning Drive- In he attended, seeing A Quiet Place Part II, Horror In The High Desert, Caveat, and starting F. Paul Wilson's ICE Trilogy.
We start by giving a background on our personal feelings of the Warrens, their history of grifts and how they've been portrayed in these films. We talk about the impact that the Warrens' "work" has had on the culture of America as a whole, and how it makes it easier for predatory Televangelists to further exploit fearful people for their own gain.
We also talk about how the current Qanon phenomenon and the larger disregard for critical thinking and embracing of conspiracy theories is somewhat emboldened by this film (the implications of a Satanic conspiracy) and emboldened by the way the Warrens portrayed their work. We touch upon the harm that they did by hindering open and honest discussion about mental health by chalking up issues with mental health to demonic possession. We briefly discuss the concept of how even though we disagree with the message of these films they're still free to create art based on the Warrens, even if it's a wholly inaccurate portrayal of their lives.
We talk about the connections of the Warrens to the phenomenon of "Satanic panic" in the late '80s/early '90s. We dive into the actual plot of the film, the discrepancies between the film and reality, and the larger historical discrepancies. We conclude by talking about the sugarcoating of the Warrens in these films as people, in that they were far from the wholesome characters they're portrayed as.
First and foremost, thank you to Rob for joining us to dissect this phenomenon. Thank you everyone and anyone who donated on Patreon, checked this episode out, or shared a tweet/shared a post on FB/gave us love by recommending us to someone. We love you forever for listening and donating. Any questions, comments, suggestions for movies and guests, or if you yourself want to join us for a movie viewing or even an episode, can be sent to [email protected]. We would love to hear from you! Thanks always to Justin Miller, Paul Sharkey, Jacob Roberts, and Doug Tilley for their technical contributions and fliers, Mike Smaczylo for the shirts and fliers (you can check more of his work out at here), and also thanks to Josh Alvarez for the theme song, Chris, Brad, and LVAC for the support and buttons (check them out at www.xlvacx.com and on Twitter), Essex Coffee Roasters (www.essexcoffeeroasters.com) and a HUGE thank you to anyone who retweeted us or shared something on Facebook that we posted. Follow us on Twitter and Instagram at @thehorrorbiz666, like us on Facebook at facebook.com/thehorrorbiz66, check out our Spotify account at Cinepunx, and remember to rate, review, and subscribe to us on ITunes. In fact, if you write us a review, email us with your mailing address and we'll send you some free pins and stickers!  Check out www.cinepunx.com for more info on some of our other podcasts, some ultra stylish Cinepunx related merchandise, and how you can donate to our Patreon! Until next time…thanks!