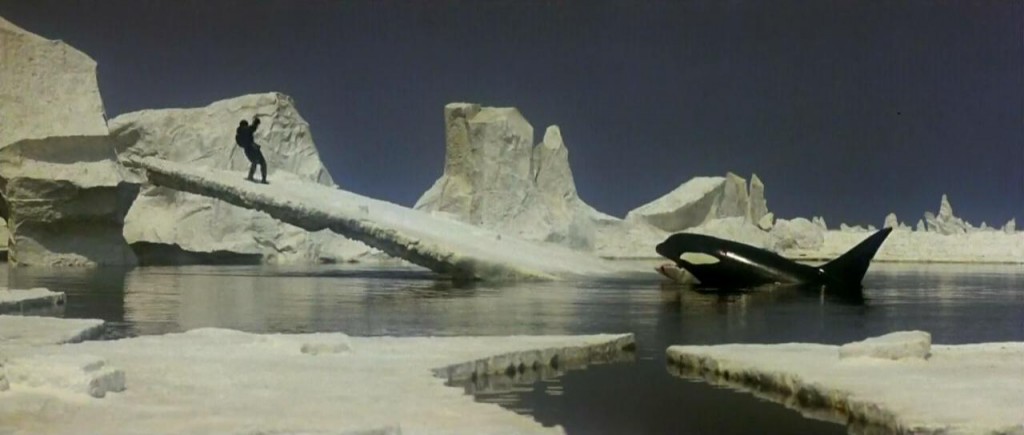 Podcast (horrorbusiness): Play in new window | Download
Subscribe: RSS
Greetings, and welcome back to Horror Business! We have got one WILD episode in store you guys. As always thank you for listening and we hope you enjoy the episode!
First and foremost we want to give a shoutout to our sponsors over at Lehigh Valley Apparel Creations, the premiere screenprinting company of the Lehigh Valley. Chris Reject and his merry band of miscreants are ready to work with you to bring to life your vision of a tshirt for your business, band, project, or whatever else it is you need represented by a shirt, sweater, pin, or coozy. Head on over to www.xlvacx.com to check them out. Thanks!
This episode we are continuing our multi-episode series on the concept of animal horror, also known as eco horror, and we are discussing 1977's Orca and 1978's Piranha.
We begin by talking about what we've seen recently, which in the realm of horror was unfortunately nothing. We swear we'll be better in the future about this and that we are not posers.
First up is Orca, directed by Michael Anderson. We give a basic plot outline of the film, paying attention to the particularly brutal death of Orca's mate and child, and the resulting rampage Orca goes on to avenge his loss.
We discuss the ludicrous nature of the plot (a killer whale waging war upon a village in order to draw one man out to the sea to kill him), the weak character development, the shaky explanation of the motivations of the characters, poor set design, and racist film tropes (the "wise and mystical Native American").
We also discuss how this film is not, as many believe it to be, a reversal of the plot of Moby Dick and how plotwise it's closer to Death Wish than Melville's novel.
Up next is Piranha, directed by Joe Dante. We give a basic outline of the plot and discuss some of the sillier aspects of it but ultimately agree that for a '70s horror film it works.
We discuss the special effects used and how the simple nature of those effects are the strength of the movie. The linear nature of the piranha school's progression is discussed, as is the film's decision to put dozens of children in danger.
The obvious similarities to Jaws is touched upon, and the ultimately unsatisfying ending of the film is discussed. We also
As always thanks to everyone and anyone who checked this episode out, or shared a tweet/shared a post on FB/gave us love by recommending us to someone. We love you forever for listening. Any questions, comments, suggestions for movies and guests, or if you yourself want to join us for a movie viewing or even an episode, can be sent to [email protected]. We would love to hear from you!. Thanks always to Justin Miller and Doug Tilley for their technical contributions and fliers, Mike Smaczylo for the awesome fliers, and also thanks to Josh "Boondock Saint" Alvarez for the theme song, Chris and LVAC for the support and buttons (check them out at www.xlvacx.com), and a HUGE thank you to anyone who retweeted us or shared something on Facebook that we posted. Follow us on Twitter at @thehorrorbiz666, like us on Facebook at facebook.com/thehorrorbiz66, and remember to rate, review, and subscribe to us on ITunes. In fact, if you write us a review, email us with your mailing address and we'll send you some free pins and stickers! Check out www.cinepunx.com for more info on some of our other podcasts and how you can donate to our Patreon! Until next time…thanks!