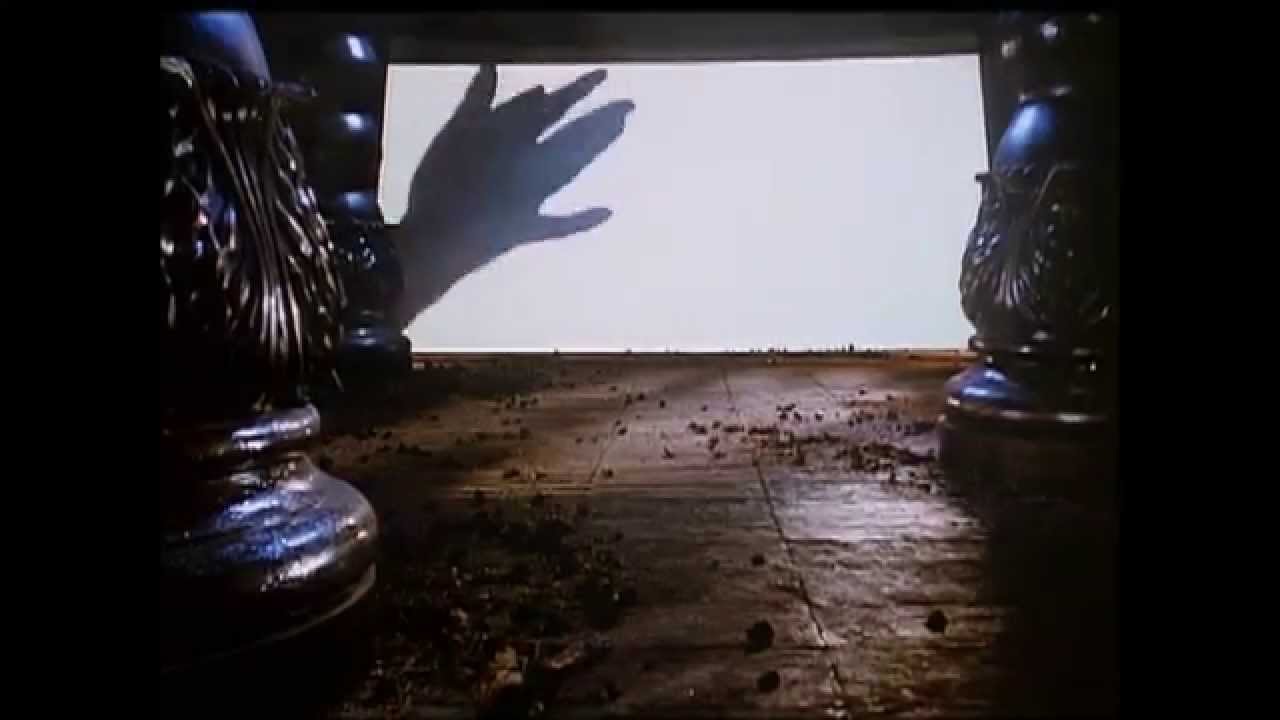 "Is Your Love Strong Enough?" by Bryan Ferry from Legend
Bryan Ferry was coming off a very good year when he had "Is Your Love Strong Enough?" featured in Ridley Scott's 1986 dark fantasy film, Legend. 1985 had seen the release of his massive Boys and Girls album, which featured the hit singles "Slave to Love" and "Don't Stop the Dance." It was a UK number one album, and went gold in the United States as well.
Per the Technicolor Dreams blog, "Ferry took an unused demo called 'Circles' from the Avalon sessions and adapted it into this haunting, memorable song." It kind of makes sense, as it's astonishingly lush, much like that Roxy Music album, and definitely a lot less dance-oriented than the music he was making at the time.
I hadn't heard it in forever, until I snagged the 12-inch single at my local Goodwill one evening a few months back, and had a chance to throw it on the turntable. It was just as good as I remembered, although my memory is pretty hazy, as I can't say I've seen Legend since it first released on home video some 30 years ago.
The video, though, is right there with everything Ferry was doing in that era. It's all very soft-focus, and Ferry has this disconcerting habit of staring directly into the camera in a way which makes you feel like he might climb through the screen at some point. However, what makes the whole thing so very very interesting are a couple of details.
These details are made notable and noticeable by the fact that the majority of the video which isn't film clips features Ferry performing in front of a big movie screen, onto which is projected clips from the movie. Also, in one fantastic shot, we see Ferry performing in front of the screen while footage of Ferry performing is projected on the screen.
There are two people who don't really make much of an appearance in the video. If you don't know that the song features Pink Floyd's David Gilmour on guitar, it's not much of a big deal for most of the song. It will likely surprise the hell out of you when part of the movie screen opens up and Gilmour shreds a solo, though.
So: lots of Bryan Ferry, a little David Gilmour. That's the musician aspect of the video. The other person who doesn't really appear in the video, except perhaps for a scene where he dives into a pool of water (and even that's likely a double) is the film's ostensible star, Tom Cruise. I wonder how much of this video contributes to the fact that most people seem to think of Legend as a Tim Curry movie with Mia Sara, frequently forgetting that this was a big-deal Cruise movie in the wake of his smash success in Risky Business.
Seriously, Cruise's face never makes an appearance in the video for "Is Your Love Strong Enough?" It's fucking weird. When we talked about the video for Oingo Boingo's "Weird Science," I mentioned that "the video is just basically Oingo Boingo getting bizarre and arty while the production company inserted clips from the movie when at all possible," and Ferry's video here could basically work in the same way. There's the Mia Sara double at the video's beginning, running into the film, but since we never see her face, it doesn't have quite the same impact as having one of the film's actual actors in the video, even for a few seconds, a la "Weird Science." This may explain why Gilmour's appearance happens, because otherwise it's just Ferry being weird and/or creepy for five minutes.
Ferry's contribution to the soundtrack to Legend wasn't originally part of the picture. The film has two separate scores: one by Jerry Goldsmith, which was used for its initial European release, and one by Tangerine Dream, which was used for the stateside and home video release. Ferry's song plays over the end credits of the U.S. and home video releases, and managed to make its way to #22 on the UK charts, although it didn't really make much a deal over here.
The song's had legs, though, especially in the cinematic world. Along with a slew of other UK pop acts' tracks, it's part of the soundtrack to 1994's Threesome (a movie which has not aged well at all). Trent Reznor's How to Destroy Angels covered it for the The Girl with the Dragon Tattoo soundtrack, a fact which was overshadowed by the Karen O "Immigrant Song" cover featured so prominently in the film and its trailer.