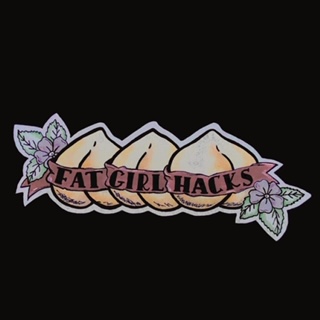 Podcast (fatgirlhacks): Play in new window | Download
Subscribe: Apple Podcasts | RSS
Episode 21 – Lizzo For President
The Hackers are still here and they're still smiling (ok, sometimes it's forced) despite all that's going on in the world.
One of the people who keeps FGH smiling is Lizzo…duh. This week we discuss the Queen's historic Vogue cover. What it means to us on a whole buncha levels. 
As per usual, they get off topic…a lot. 
Did you get your book club book yet? 
Fat Girl Hacks is a bi-weekly, body-positive podcast. FGH discusses living life as a fat chick — the strengths, the struggles, and the good times that come along with living the fat life.  The Hackers take an opinionated, unapologetic, and funny look at fat current events and pop culture. Jaime, Meghan, and Nina will share honest stories about their own trials, tribulations and triumphs while navigating life in a larger body.