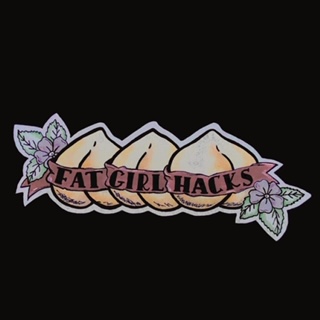 Podcast (fatgirlhacks): Play in new window | Download
Subscribe: Apple Podcasts | RSS
Do you have a fever? Is the only prescription more Fat Girl Hacks? It's lucky episode 13 and Meghan is sick again, so the ladies are talking about being fat and going to the doctor. Whether it's your primary care, chiropractor, or your therapist, what can you do to get the care you need without being fat shamed? FGH wants you to demand the care you need and want. 
Also…Meghan visited a Russian bath and lived to tell about it. 
Fat Girl Hacks is a bi-weekly, body-positive podcast. FGH discusses living life as a fat chick – the strengths, the struggles, and the good times that come along with living the fat life. The Hackers take an opinionated, unapologetic, and funny look at fat current events and pop culture. Jaime, Meghan, and Nina will share honest stories about their own trials, tribulations, and triumphs while navigating life in a larger body.
Hosted by: Jaime Frost, Meghan Peters, and Nina Vento
Produced/Music by: Kevin Frost