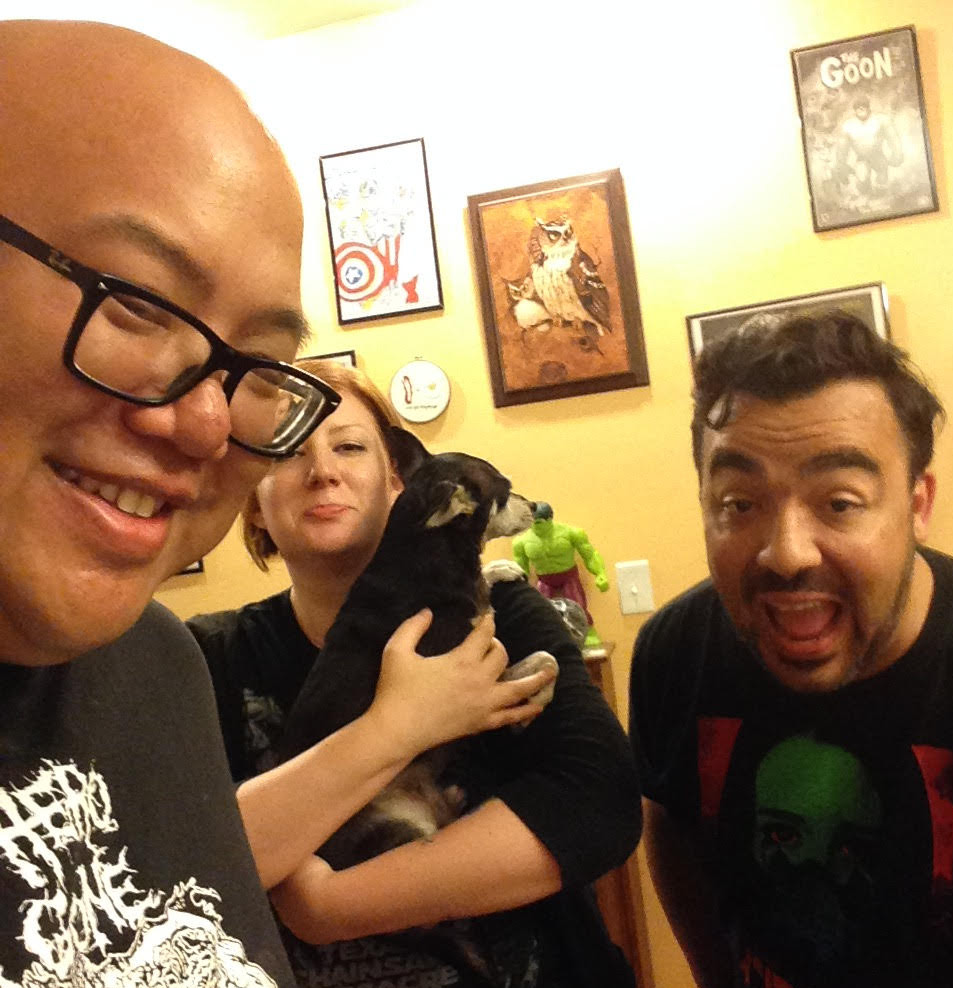 Podcast: Play in new window | Download
Subscribe: Apple Podcasts | RSS
WE'RE BAAAAAAAAAAAAACCCCKKKKKKK!!!
Greetings you OH SO patient denizens of the city known as CINEPUNX, and welcome to the latest installment of our wild and crazy show.
yay?
It has been a LONG while since our last encounter, but please be patient with us. Josh was in Hawaii for like a month or so, so that made recording a bit difficult. I am sure, while we were away, you check out ALL THE AMAZING FEATURES ON OUR BLOG! (you better have, and told your cohorts)
We also had, what you might call, a bit of a recording mishap! This episode is with the lovely and amazing Samm Deighan!
You may know her from her blog, SATANIC PANDEMONIUM which is truly great.
Two other things you should check out though is a magazine she was recently featured in called Diabolique in which she writes about the director of Alucarda Moctezuma.
She is also featured in the book SATANIC PANIC and will be featured at an event for the book happening at PhilaMOCA!
(SO MANY LINKS!!)
So we have to say a big THANK YOU to Samm not only for being on the show, but doing it twice. That recording mishap? Well we recorded a long and interesting episode, and when it came time to convert, it all went away. Gone. Forever. Considering Liam's laptop died just a few days later, the problem was likely to be found there. Regardless, Samm was nice enough to come back right away and record again with us, but this led to our current delay in getting you a new episode! Many apologies!
In this episode we spend some time discussing British horror films, three in particular
HORROR EXPRESS
QUATERMASS AND THE PIT
RAW MEAT
All three are great and definitely worth checking out. We also discussed contemporary vs classic horror, inspired by an article on her blog. Check her writing out, she is GREAT!
Also big thanks to our friend Len Carmichael for his help! Check out his studio, Landmine!
SOUND NOTES:
After the disaster of last week, we tried recording in a new program. I think it sounds great, but please, give us some feedback and let us know what you think!
Also, if you are interested in writing for the blog, pitch ideas or send submissions to [email protected] !!
rate, review, subscribe, repost, and rule!!