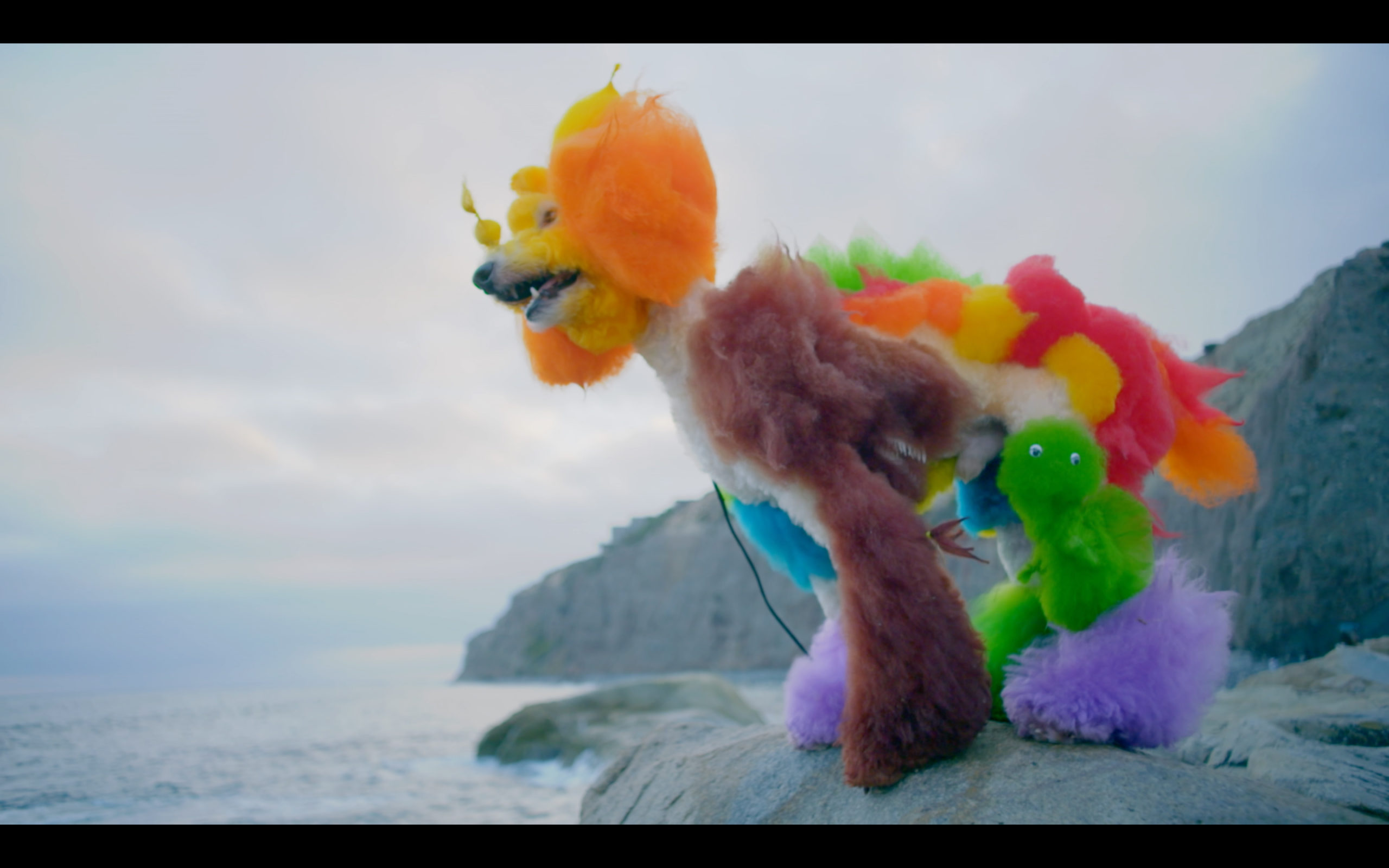 Right now, it seems as though there's nothing we need more than something to calm us down, chill us out, and bring our blood pressure to a manageable level. To that end, watching director Rebecca Stern's documentary, Well Groomed (out this week on DVD and VOD), is a positive balm for the soul.
"Accompanying a group of champion groomers and their gorgeous, vibrant dogs for one year on the technicolor competition circuit, WELL GROOMED effervescently and poignantly explores an America not often portrayed in cinema. From South Carolina to California, New York to Arkansas, the film follows the group from their homes to large-scale dog grooming competitions and showrooms where their communities meet, discuss, and compete with technicolor exuberance.

A remarkable cast of characters is profiled, each driven to win while faced with challenges in each of their personal and professional lives. Determined to succeed in competition and in business, these dog owners dedicate themselves to this unique subculture. Outside the competition ring, working as professional groomers, they spend their limited spare time away from washing, blow-drying, and fluffing other people's dogs caring for their own numerous pets and experimenting with new designs on their show dogs, finding creative inspiration in their seemingly mundane surroundings. These women are revolutionizing the age-old question – what is art?"
While I missed the shorter 60-minute version of Well Groomed, which aired on HBO back in December (and has been available through their streaming service since), I feel like getting to watch the full hour and a half version of Stern's film really might've been the best decision I made all weekend. Sitting down on a Sunday afternoon and pressing play, the immediate display of absolutely vibrant colors and ALL. THESE. DOGGOS. immediately chilled me out to a point of calm I didn't know I was still capable of.
While there's a certain sense of competition within Well Groomed, the four women — South Carolina's Adriane Pope, Arkansas' Angela Kumpe, Californian Cat Opsen, and Nicole Beckman of Lansing, New York — are never presented as being rivals. There's a scene in the film where Kumpe, Pope, and several other creative-groomers chat in the kitchenette of an RV while eating chili. They're colleagues, if not friends, and the sense of camaraderie is obvious.
One particular appeal of the film is watching these women develop their style over the course of the year Stern and her camera follows on the way to a big annual competition in Hershey, Pennsylvania. Everyone has stumbling blocks along the way, and you can see it affect each of them, but it's impressive to watch them all persevere as they deal with finances, moving, kids, money, and more.
The real draw are those dogs, though. You want to see big French poodles get their fur dyed, drawn on, shaved, clipped, and snipped into crazypants styles, shapes, and designs, and Well Groomed does not disappoint in that aspect. Some of these designs seem like they were pulled from the Technicolor dreams of an opium smoke. Turning your dog into a ram, replete with curved fur horns? Designing "Jurassic Bark," with a mural of dinosaurs in fur and dye? It's madness, but also impressive in its brilliance and creativity. The designs being created are presented in slow-motion close-up shots and it's almost like visual ASMR. I felt like I was just as chill as the dogs themselves, who are shown with tails wagging and tongues out. A veterinarian in a talk show clip points out that these are happy animals; as Opsen mentions, receiving more pets and rubs isn't a downside to them.
While by no means deep or introspective — despite Beckman's financial worries of taking over a dog grooming business — Well Groomed is a lovely, charming documentary sure to bring joy to any fan of animals or outsider art.