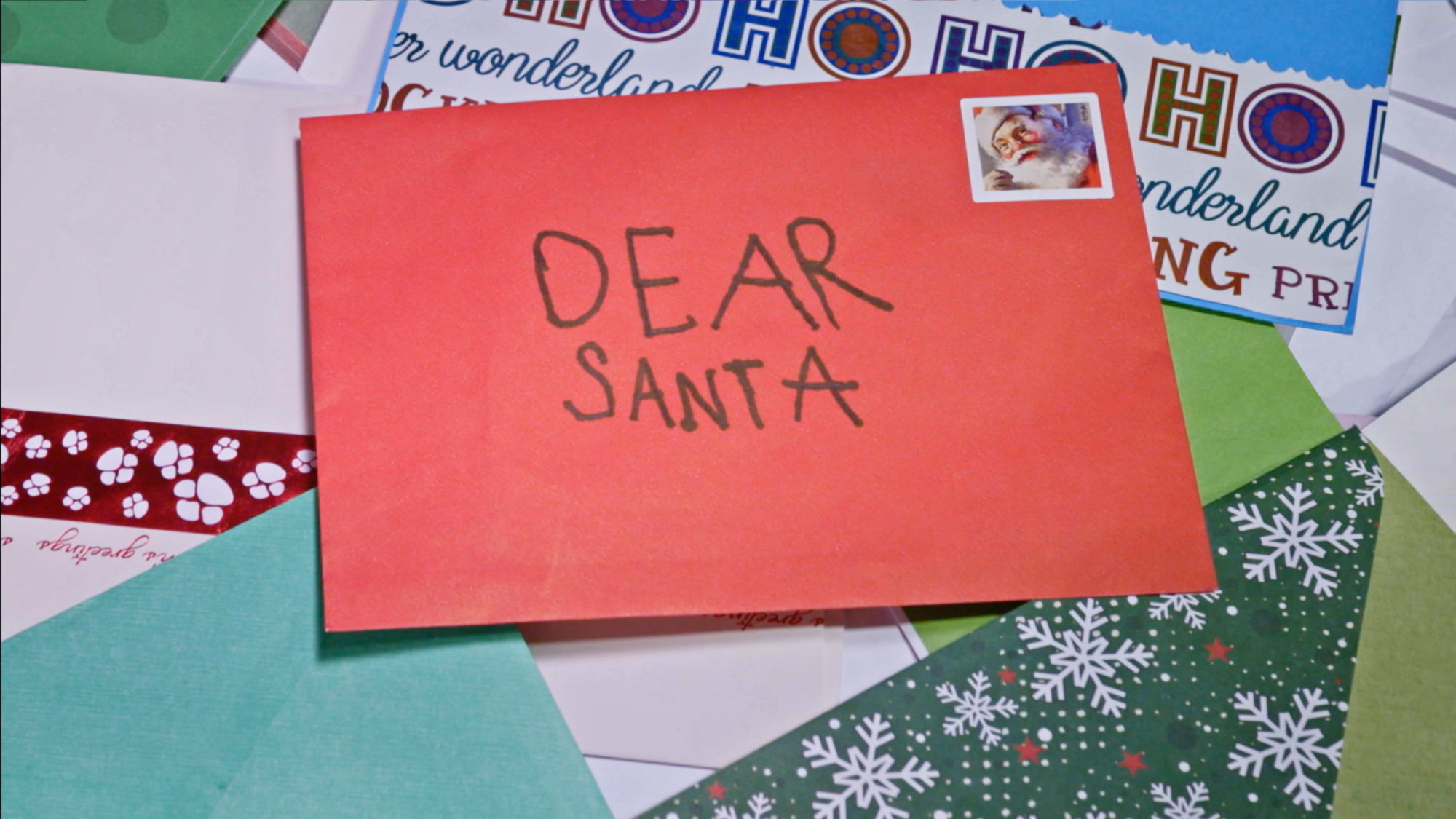 In a time where everything is basically going to hell, the Christmas spirit is something into which I've been leaning really hard this season. I've been trying to watch something holiday related every day this month, and I've seen quite a few people on social media trying to do the same by making lists and asking for recommendations of what to watch. For 2020, a new addition to your list of must-see films needs to be IFC Films' new documentary, Dear Santa, directed by Dana Nachman, out Friday, December 4 in select theaters and via VOD.
"DEAR SANTA shines a light on the 100-year-old 'Operation Santa' Program of the United States Postal Service. Each year, hundreds of thousands of letters to Santa arrive at Post Offices around the country. Through Operation Santa, the United States Postal Service makes it possible for the public to safely adopt these letters and make children's dreams come true."
Starting three weeks before Christmas, Nachman's film criss-crosses the country, touching on the myriad elves who help turn these letters from kids all over into something tangible. It's a love letter to the giving of the season, but also one for the USPS, showing just how much above and beyond their letter-carrying duties many of these people go to help those in need.
The USPS is the focus, but Dear Santa branches out into the communities, following the stories of those who have asked and those who are selecting letters and putting together lists. It's so heartening to watch as these families who have so much to put together—massive caravans to select, collect, and deliver everything from Hot Wheels and action figures to new furniture, pets, and one cinematic experience to those in need. When you see pre-teens armed with a list working their way through Target with a purpose and direction, it manages to make you feel positive about the possibilities of what good can come from people working together – a dire need right now.
There's P.S. 253 in Brighton Beach, Brooklyn, where the student government have an "Operation Pay It Forward" where kids themselves are helping out their peers. Watching the teacher lead these kids through helping out those who are in need and the kids making really tough choices is something which could be really agonizing, but these young people manage to figure out who they can help the best with what limited resources they have to work with, and it's amazing to see it in action.
Damion, an elf, was himself once a recipient of an Operation Santa gift, and seeing this one dude in a suit and skinny black tie hustle his way around to fulfill the wishes of dozens of letters is astonishing. He's like a positive puppy, working his way around, asking for donations: "We're planning for success," he says, because "We gotta try."
Dear Santa could have easily been presented as a white savior film, wherein well-to-do or better-off families provide for low-income or marginalized populations, but the documentary soars because it presents a wide swathe of individuals involved in the Operation Santa program. Two of the head elves featured are Black women (Janice in Chicago and Gail in New York), one of the other elves shown and focused upon is, Gissel, a Latinx single mother – and an ironworker, no less – and a scene with a letter from a gay kid will absolutely break your heart.
"Dear Santa:

Do you support the LGBTQ community and if you can speak to God and tell him I love him and if he loves me for being gay?"
It's no surprise that Michael, who fulfills this child's letter with a massive stack of LGBTQ picture books, thanks to his community and friends, changed his mind about taking the year off. He states that he "needed a break," because when the letter fell into his lap, "there [was] no not doing it this year." I've watched that scene four times now, and just typing it up has made ugly-cry for the fourth time in 12 hours.
Actually, I basically started crying about five minutes into Dear Santa and worked my through each and every kind of it during the film's runtime. There were teary eyes, bawling sobs, laughing-while-crying, and just generally having all the feels. It's been a really rough year, but Dana Nachman crafted a documentary which is sweet, touching, and heartwarmingly positive, while avoiding any cloying sentimentality. I cannot recommend this movie enough if you need a film to lift your spirits and bring some joy to your heart right now.
Dear Santa is out from IFC Films on Friday, December 4 in select theaters, and on digital and VOD.