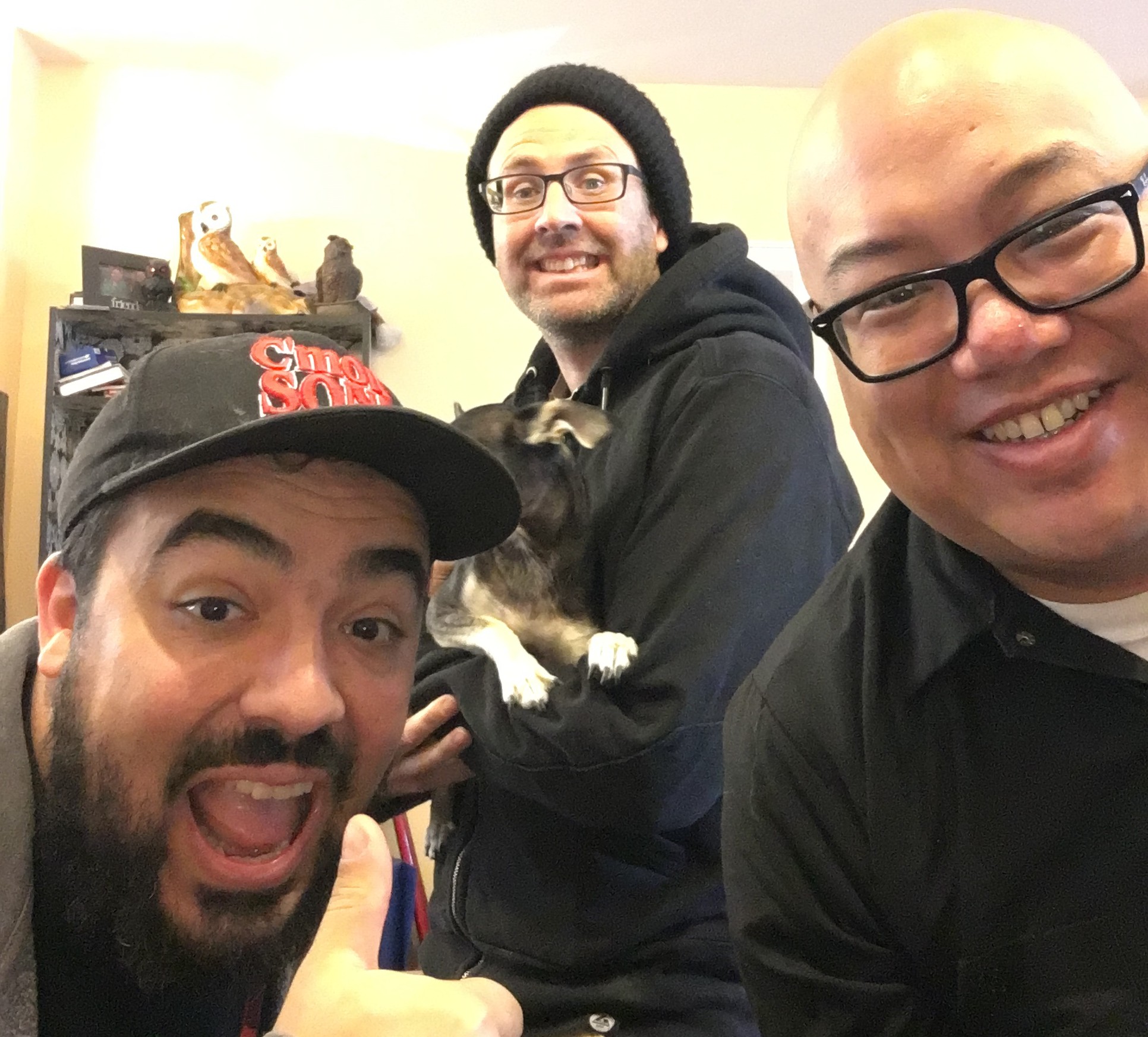 Podcast: Play in new window | Download
Subscribe: Apple Podcasts | RSS
CINEPUNX PHILLY BACK AGAIN, DOIN A LITTLE EAST COAST SWING!!
I actually have no idea why I started this post that way. Hey everyone, and welcome to another riveting and high stakes episode of CINEPUNX!
On this episode we sat down with Philadelphia punk LEGEND OB! You may know OB from his zine, SHIT TALKER, or maybe you saw him when he was roadie for LIFETIME back in the day, or maybe you know him because he has been going to shows since before you were born? You might have even seen his piece in the "Sexuality" issue of HEART ATTACK and subsequently felt very strange. Regardless, OB is a long time friend of Josh and supporter of the cast, and seeing as he has been to venues around the world, and probably every one in Philadelphia's show history, we sat down to talk with him about his venue experience!
As expected this episode follows so many divergent rabbit holes that we don't get to dig down as much into the meat of the issue as we would like, but OB was a great guest and I am sure we will have him on again. We discuss a number of venues, films, and bands that you should know about, so maybe use google and stop expecting me to do everything for you, geez.
We do wanna repeat our thanks to all the people who help make the show happen like Doug Tilley and Justin Lore, we want to invite you to keep an eye out for our newest show HORROR BUSINESS, than Justin Miller for designing that logo, and thank everyone who has written for the blog and invite you to as well. If you have a pitch, email us at [email protected]
SOUND NOTES:
Had some issue with the levels and background noise. Eventually we need a permanent location with slightly better mics, but over all it turned out pretty good.
LIKE US ON FACEBOOK
FOLLOW US ON TWITTER
RATE, REVIEW AND SUBSCRIBE IN ITUNES
SEND THE LINK TO YOU AUNT
KEEP BEING THE BEST