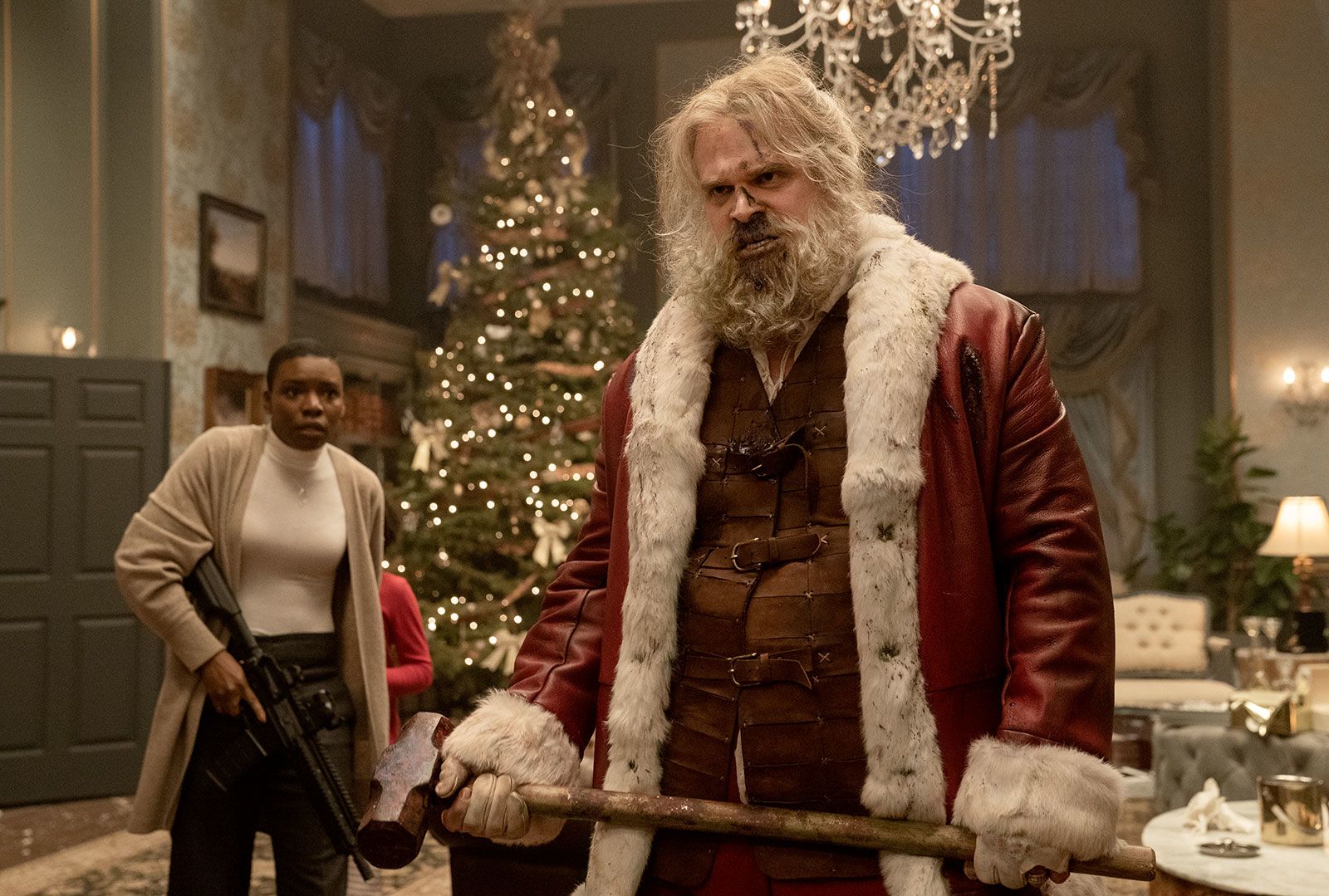 Podcast: Play in new window | Download
Subscribe: Apple Podcasts | RSS
HO HO HO AND MERRY CINEPUNX-MAS?
I dunno, we are back, it is a new episode of your favorite film and culture podcast, CINEPUNX, and we are getting into the Yuletide fun with two seasonal films!
Yes on this episode we are delving into our problematic past with TRADING PLACES and embracing our violent and sentimental present with VIOLENT NIGHT! 
Don't give up on that Christmas spirit friends, we are here to spread the joy and peace and whatever else you need this time of year!
Look, I am gonna prepare you know, I went a little hard on TRADING PLACES. I grew up on this movie, I have parts of it even kind of memorized, but there is a ton of regrettable shit in this film. Racism, sexism, homophobia, all kinds of stuff that just rubs the wrong way now. Still, many of the funny parts are still funny so if you still love it don't beat yourself up over it. I still have a lot of affection for the film, but I am also done apologizing for movies like this. The parts that suck suck and I don't care to make that easier for us.
We do our usual WACK AND ON TRACK gimmick, not much to link too but lots of good stuff. If you have any questions or comments email us or comment on socials, and of course consider joining us on Discord!
Ok please share this with all your friends and enemies, we love you so much.
Thanks for listening, spend some time checking out our Patreon, and of course check out the family of shows available at Cinepunx.com.
LEHIGH VALLEY APPAREL CREATIONS
ESSEX COFFE ROASTERS -(enter code CINEPUNX for 10% off)
ROUGH/CUT FAN CLUB MAKING THE GREATEST SHIRTS TO EVER EXIST FUCK