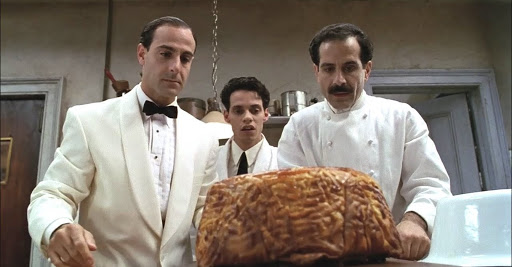 Podcast: Play in new window | Download
Subscribe: Apple Podcasts | RSS
AHOY THERE!
I am sure I have used that one before, sorry y'all.
WELCOME TO A BRAND NEW EPISODE OF THE ILLUSTRIOUS CINEPUNX PODCASTING PRODUCTION!
On this episode Josh has decided to introduce us to two films he refers to as "Ivo Movies", films he would watch with friend of the show Ivo Tomas again and again. This walk down cinema as comfort and nostalgia is, we hope, as distracting for you as it is for us! There is still a ton of talk about our current pandemic, so hopefully that does not bring you down too much.
Of course we engage in our usual gimmicks though to be sure, there is far more WACK to discuss than ON TRACK
Still, we manage to find the joy both in our time together and in the films Josh has chosen for us to discuss. If you haven't seen them, we do engage in spoilers, so be forewarned.
Ok basically not much else to say then be safe, we love you, watch out for each other, and please even in this time check out the network and tell people about the show. Thanks and know we are thinking about you all.