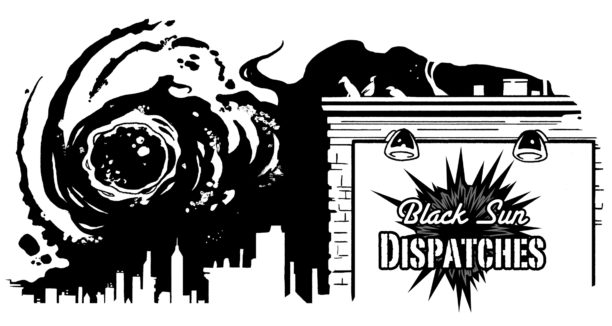 Podcast (blacksundispatches): Play in new window | Download
Subscribe: RSS
Welcome to the city beneath the black sun. Lost in a dark world, surrounded by an endless desert filled with countless threats, the citizens still standing are forced to make a life for themselves in a strange and hostile land where terror and wonder wait behind every corner.
Everyone had to find their own way to cope in this strange new world of angry gods, hungry monsters, and the Midnight Desert just beyond the city limits.
Ernest Fleming has a box, and within that box he has built a world of dreams. But dreams can turn to nightmares at the drop of a hat, and Ernest Fleming will soon find that some problems, you cannot run from every problem.
Some problems follow you home.
So dim the lights and get comfy. Because here we go.
For news, updates, and other weirdness, you can follow us on Twitter at @BlackSunShow.