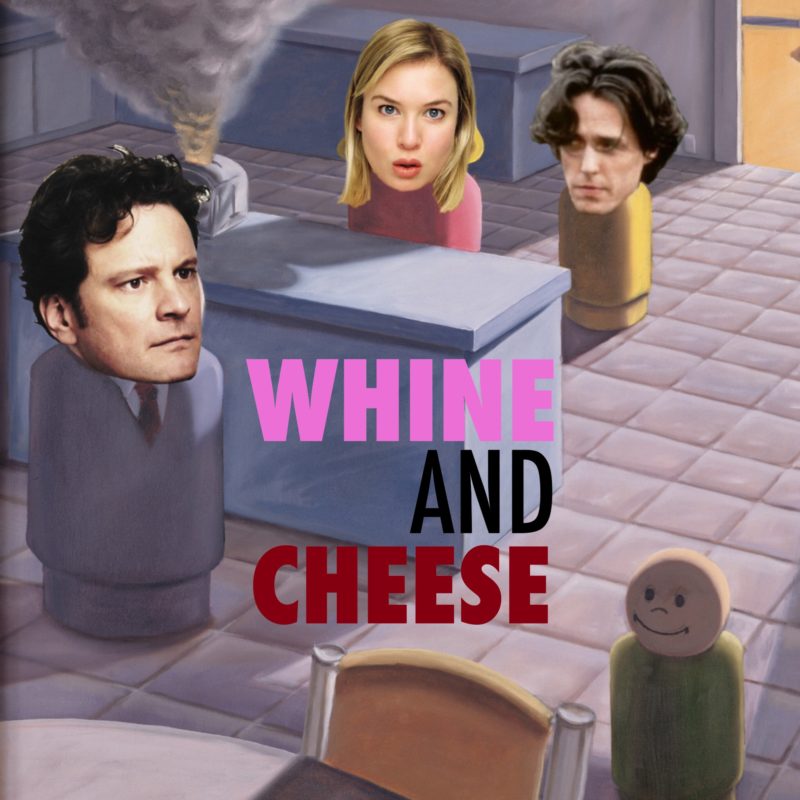 Podcast (whinecheese): Play in new window | Download
Subscribe: RSS
Whine & Cheese / Episode 5: Dear Diary, how do you even pronounce Enigk anyway? Joey & Mike have the answer, though they can't quite figure out whatever a Pheurton Skuerto is. Stick around for a dramatic reading from a real live British person. You'll taste the blue soup, in time.
The Whine: Sunny Day Real Estate – Diary (1993)
The Cheese: Bridget Jones's Diary (2001)
Whine & Cheese: A Podcast About Whiny Records and Cheesy Movies began in Spring 2018. It is a love letter to all things whiny and cheesy from Rites of Spring to Hawthorne Heights, Varsity Blues to Fifty First Dates, and everything in between. Listen as the pairing of Joey Breeding and Mike Paulshock mix and match two of life's great audio & visual pleasures.
twitter.com/whinecheesepod
instagram.com/whinecheesepod
thanks LVAC!