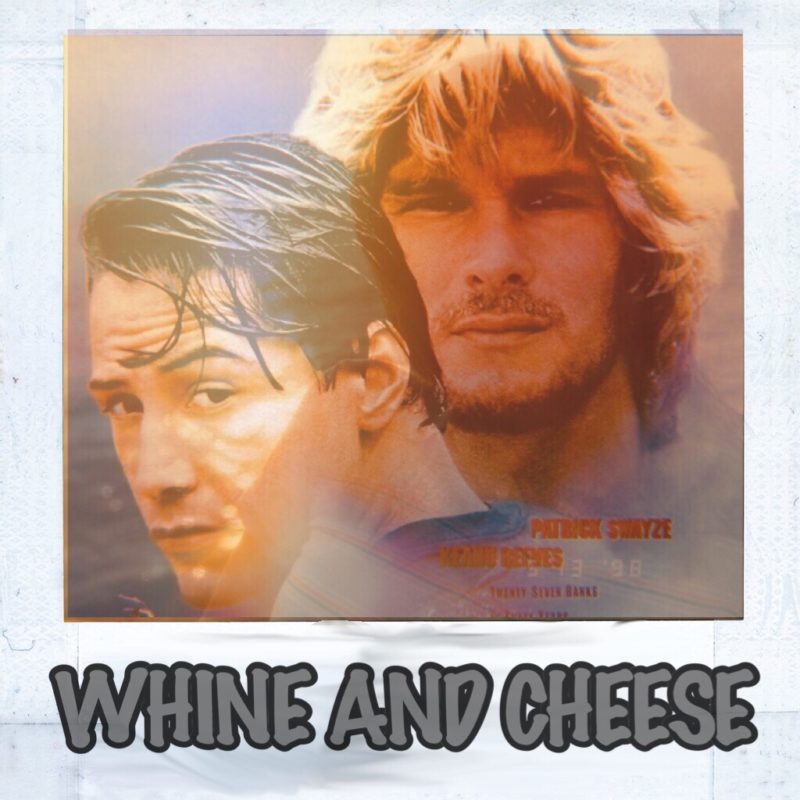 Podcast (whinecheese): Play in new window | Download
Subscribe: RSS
Whine & Cheese – Episode 25: We're making waves this week with Yellowcard's Ocean Avenueand Kathryn Bigelow's Point Break. Does the violin guy add anything to the band or does he just do backflips? Tyler vows to find a Philly garage band with a better chorus than Yellowcard and asks for feedback on a potential dog name from the listeners. We never actually play the song "Ocean Avenue" for some reason. Joey tells the story of how he almost got a big acting break and Mike tells an equally sad story about seeing the Point Break remake. You want to hear this episode so bad, it's like acid in your mouth.
Whine & Cheese: A Podcast About Whiny Records and Cheesy Movies began in Spring 2018. It is a love letter to all things whiny and cheesy from Rites of Spring to Hawthorne Heights, Varsity Blues to Fifty First Dates, and everything in between. Listen as the trio of Joey Breeding, Mike Paulshock, and Tyler Smith mix and match two of life's great audio & visual pleasures.
Twitter and Instagram. While you're at it, email us with your pairing suggestions, questions, Weird Al parodies, and comments!
As always, ratings & reviews go a long way and are appreciated.
Thanks LVAC for the support!
Art by Jon Weed (check him out, he rules!)